Grade: B-
Basically: Kind of Superbad for teen girls mixed with a Neighbors for parents.
For about thirty plus years there have been tons of comedies about high school aged or college-aged males trying their hardest to have sex and enter "manhood". We've watched them from old classics like Porky's and Weird Science to House Party and American Pie to more recent hits like Superbad and Project X. The mainstay is that these flicks are always about males getting the prize of sleeping with the hot girl or the pretty girl next door plus any other combination of having sex with girls and learning about themselves and their friendship as boys. Well, Blockers is different: It's about a group of high school girls, all seniors, trying to have sex on prom night and make it an epic experience—a goal they share as lifelong friends. You might be thinking, "Yo what is he talking about? All we see in the trailers is John Cena and some parents trying to stop their daughters." And you'd be right because that's in there too.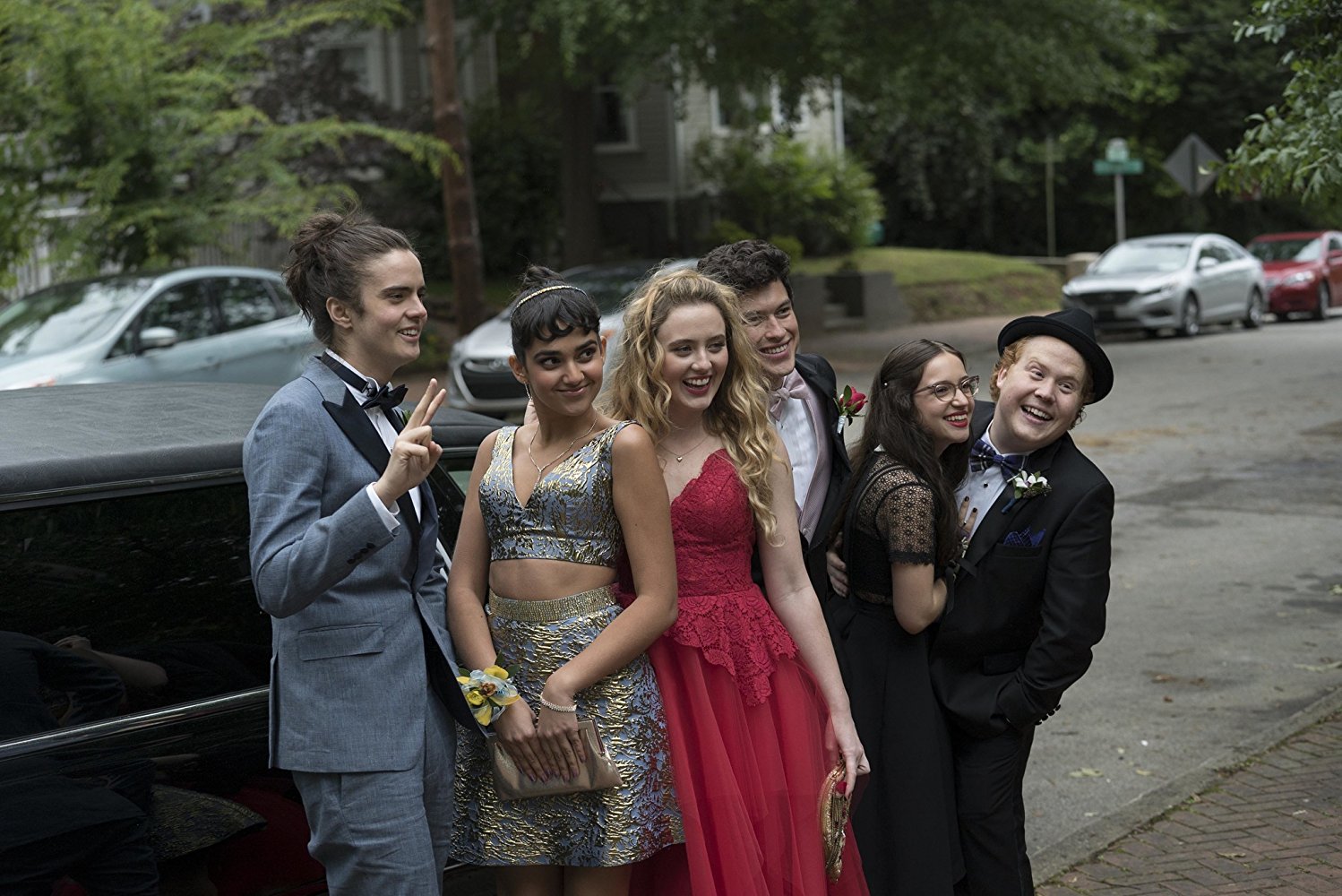 Courtesy of Universal Pictures 
Blockers is about three girls, Julie (Kathryn Newton), Kayla (Geraldine Viswanathan), and Sam (Gideon Adlon), who have been friends since walking into Kindergarten. They also formed a friendship with Lisa (Leslie Mann), Julie's mother, Mitchell (John Cena), Kayla's father, and Hunter (Ike Barinholtz), Sam's father. The girls grow up together and are very close while their parents are not so much. When the three parents find out about the sex pact the girls have made they make it their mission to stop their daughters for various reasons and the chase is on.
Here's one thing about this movie, if it bothers you that the major conflict is the parents want to stop their daughters from having sex vs. how the same scenario would go down with boys? I'll tell you that discrepancy is dealt with by the characters. Kay Cannon does a great job handling this in her directorial debut. Cannon gives just the right amount of focus, on the teens and their night contrasted with the parents, through how each group interacts with each other. The film, while raunchy in its humor, is very much about the relationships between the two trios. All the comedy stems from there. Leslie Mann is her usual consistently funny self. The same for Ike Barinholtz, who've you seen in movies like Neighbors 1 & 2, Sisters and The Mindy Project. Barinholtz is the one who's trying to stop the other two parents from ruining their daughters' night, but the real stand out here is John Cena. His timing is on ten and perfectly plays against his macho image as an emotional, clingy coach dad. Cena got the biggest laughs and does some of the most extremely awkward gags—he's the butt of the joke for most of the movie and he does it well. Blockers could finally put Cena on a good path in the movies, after he's struggled to become a serious action hero in the same lane as the Rock.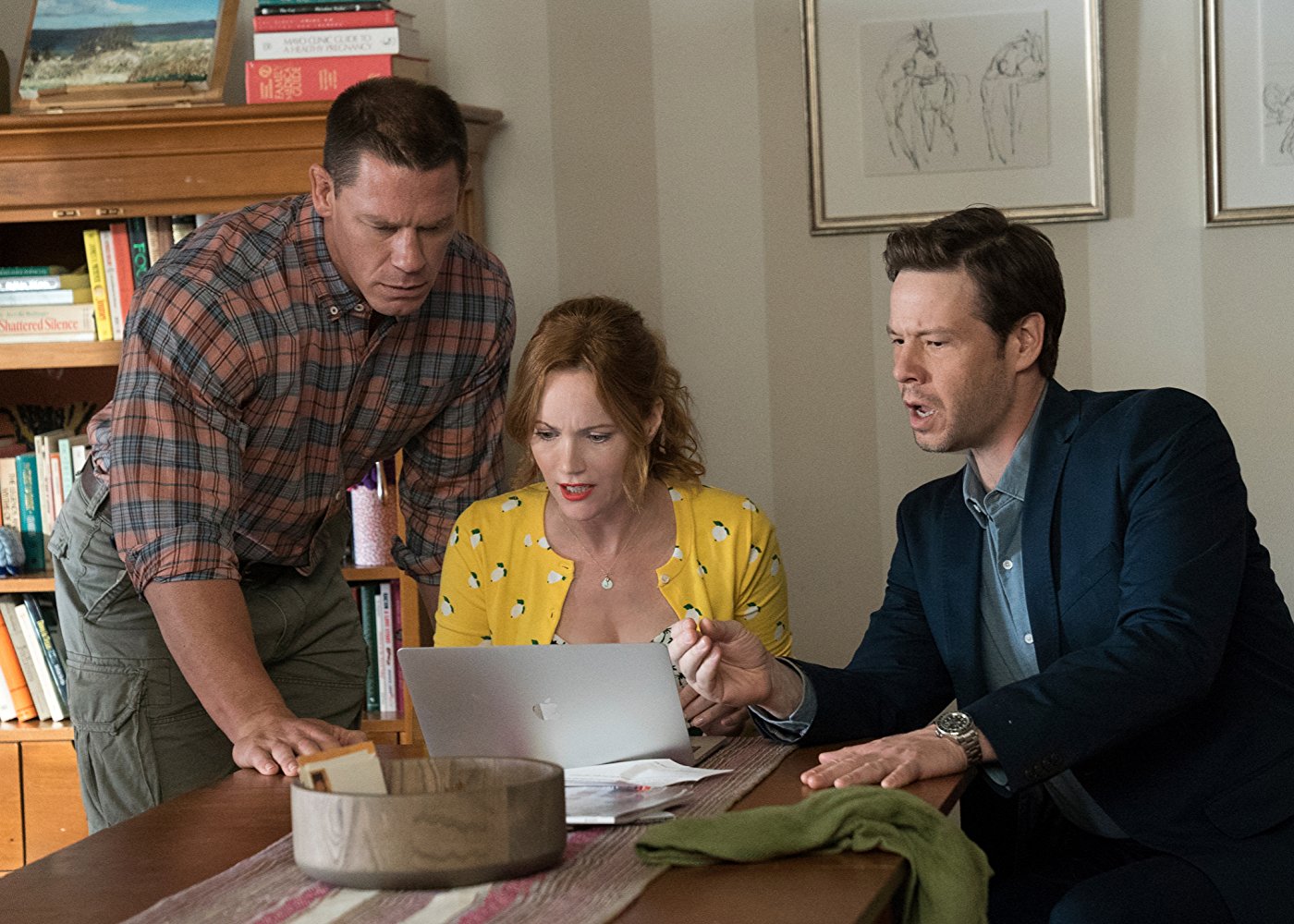 Courtesy of Universal Pictures 
While the movie is generally great there could be a bit more done with the daughters themselves, their friendship is solid but maybe with a tad bit more time, there could be a little bit more about each one to understand them a bit better. They're full characters but by the end you understand the parents more than the kids. Yet overall this was a very entertaining R-rated comedy that supplies some great counter-programming to the geeky epics in the theaters right now.
In The End: Blockers is able to be a fun teen comedy and an Apatow-style arrested development adult comedy at the same time. It works.