Actually: 7.5
Basically: This one is for those of us who want to change our clothes, our hair, our face but then we glow up…
It's very easy to worry that Blinded By the Light will be like Yesterday (not the day before today but the recent movie). Both films deal with the odd connection we have to iconic music (whether we like it or not). Both are led by Desi characters, who are also the children of immigrants. And in each we're meant to be surprised that young men like those could connect with the small town, working class ethics of Beatles and Bosses. Yet Blinded By the Light has something to say, it's a revelation about finding yourself, with your figurative feet firmly set in two countries (and not allowing it to trip you up).
Here at idobi, we get it, don't we? We know what it's like to find kinship in the music of someone who looks nothing like you, who doesn't come from where you do or worship at the same altar, and yet they know you. We're the ones the mainstream doesn't quite understand; the ones who loved the music when it wasn't quite popular.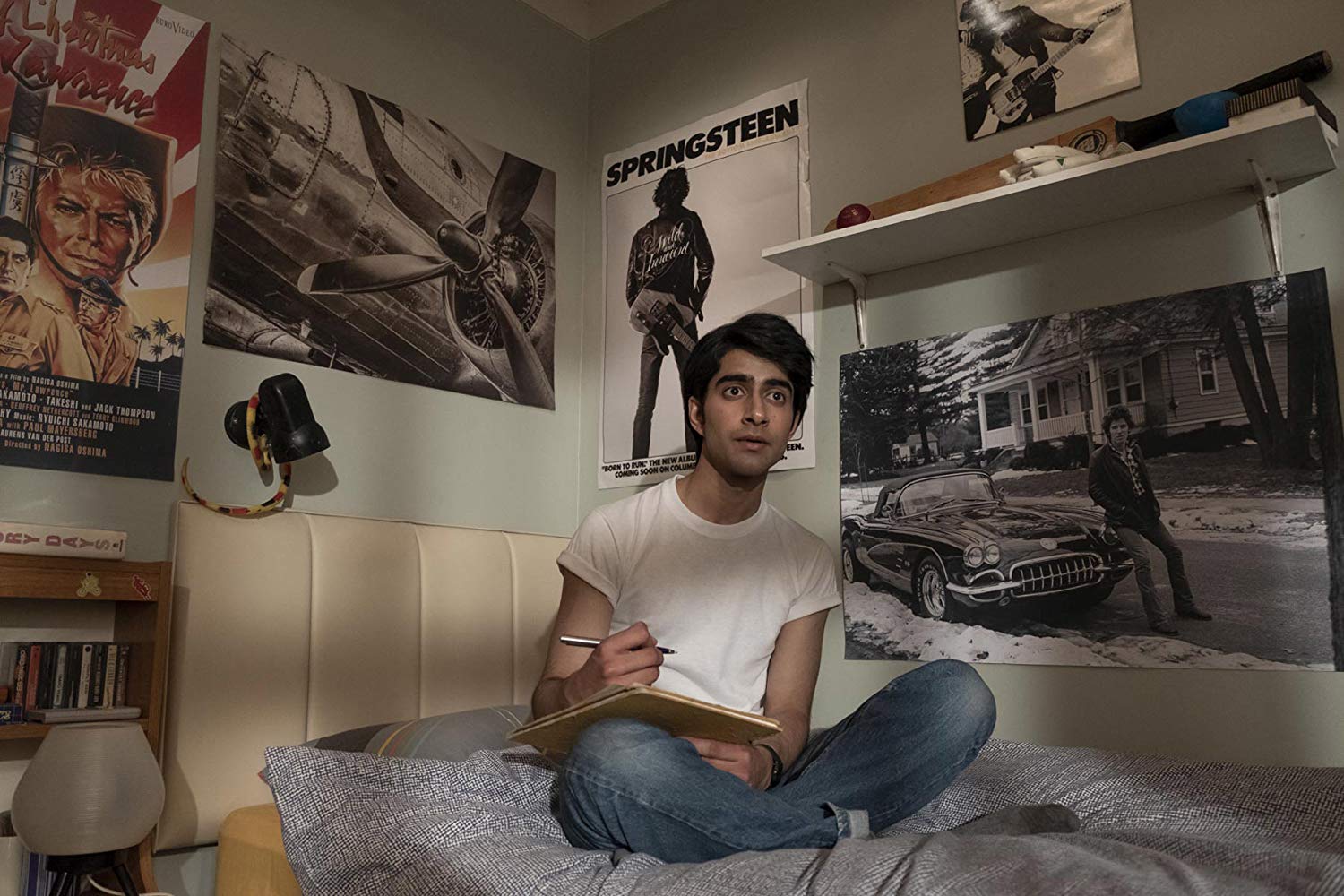 Photo by Nick Wall - © 2019 Warner Bros. Entertainment Inc.
For us, Javed (Viveik Kalra) is very recognizable. He's trapped inside his father's (Kulvinder Ghir) expectations, and he's frustrated because it's difficult to figure out who you are when what you are is a combination of teenager, Muslim, British, blue-collar, artsy, and repressed. But then Javed's classmate (Aaron Phagura) introduces him to Bruce Springsteen, who is also a combination of many things—including unpopular in the movie's 1987 setting. Javed finds himself inside the songs and soon he's going after his dream of being a writer. Sadly, he forgets his parents and sisters also have dreams, ones that aren't the same as his. 
Blinded by the Light is the story of author Sarfraz Manzoor (based on his memoir Greetings from Bury Park) and how Bruce Springsteen became his touchstone. You feel the reality of the stunningly ugly racism of Margaret Thatcher's UK, the skinheads marching with their minds bent to violence, and the neighborhood boys who piss through mail slots. You also feel the joys of family and the delight of calling two cultures yours. Above it all, or perhaps underscoring it, there's the escapism of music—a force that is undeniably real. I was able to ask Manzoor about the moment he connected to Springsteen in his own life. He asked me to listen to the live version of "The River" from a performance at the LA Coliseum in September of 1985. 
"When I was growing up, me and my dad used to go at it all the time, over almost anything and everything…"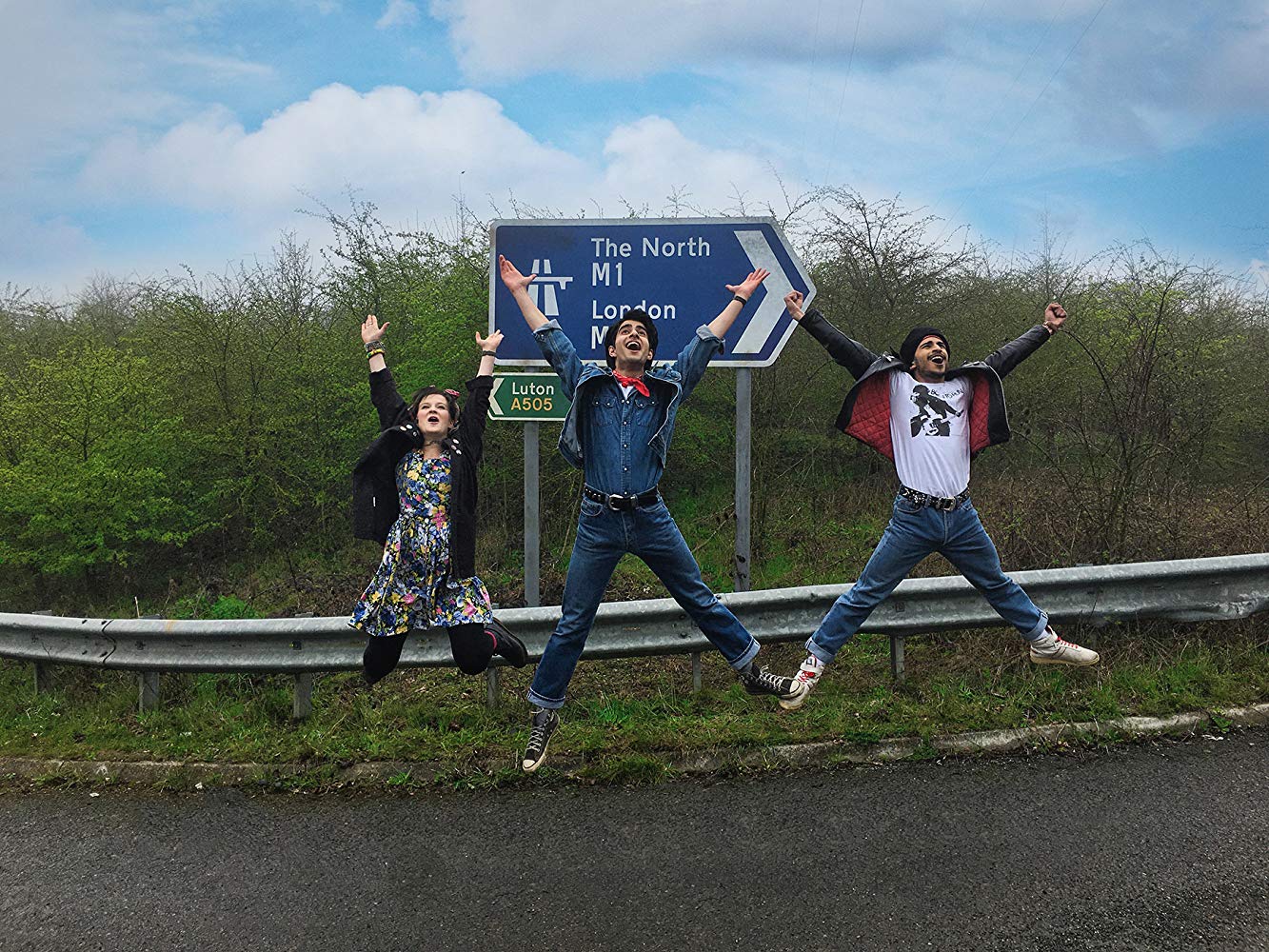 Photo by Nick Wall - © 2019 Warner Bros. Entertainment Inc.
That introduction was a revelation for Manzoor, the start of a kinship that would shape his life. He and Springsteen both fought with their fathers over what they were "doing with themselves" but eventually they discovered that maybe those fathers were the reason the music means so much and took them so far. 
Blinded by the Light is a feel-good 80s flashback, for sure, but it's good because it feels true. There's a moment when Javed's mother (Meera Ganatra) is forced to sell her bangles and whether you're Desi or Carribbean it hurts bad. She's your mum in that moment. And the pain of those types of heartache makes the goofy turns that much more charming—even when the movie gets a little messy. 
Director Gurinder Chadha is speaking to us about fathers and sons and finding your own balance in the complexities of more than one identity—and rather than letting it trip you up, you learn to dance in the dark… (I couldn't resist).
In the End: See it. Spark up some good times with good music and see if you can find yourself.