Basically: They ain't going nowhere, they can't be stopped now, 'cause it's Bad Boys For Life.
First: Yes, it's better than Gemini Man. You're okay.
Second, it's definitely a Bad Boys movie. Which, after 25 years, is the entire reason we keep coming back two, three, and four times. So, let's get into it. This isn't going to be a long review. You already know what time it is. It's "Ride Together. Die Together." time and that means the words 'love it or leave it alone' have never been more true. 
Wait, before we talk about that, let's talk about Romance Novels. Some people don't get the appeal of Romance because you more-or-less know how the books are going to end—with the lead couple in a "happily ever after" (HEA) or "happily for now" (HFN) scenario. But THAT is the appeal. Reading Romance is all about the tropes, the journey, and the comfort of knowing in the end you're going to be satisfied. It's the same comfort you get from your favorite carryout; if you like what they're selling, you're pretty well assured they'll deliver what you want. And that, my friends, is how franchises work. Did you like that? I feel good about it.
I also feel pretty good about Bad Boys For Life.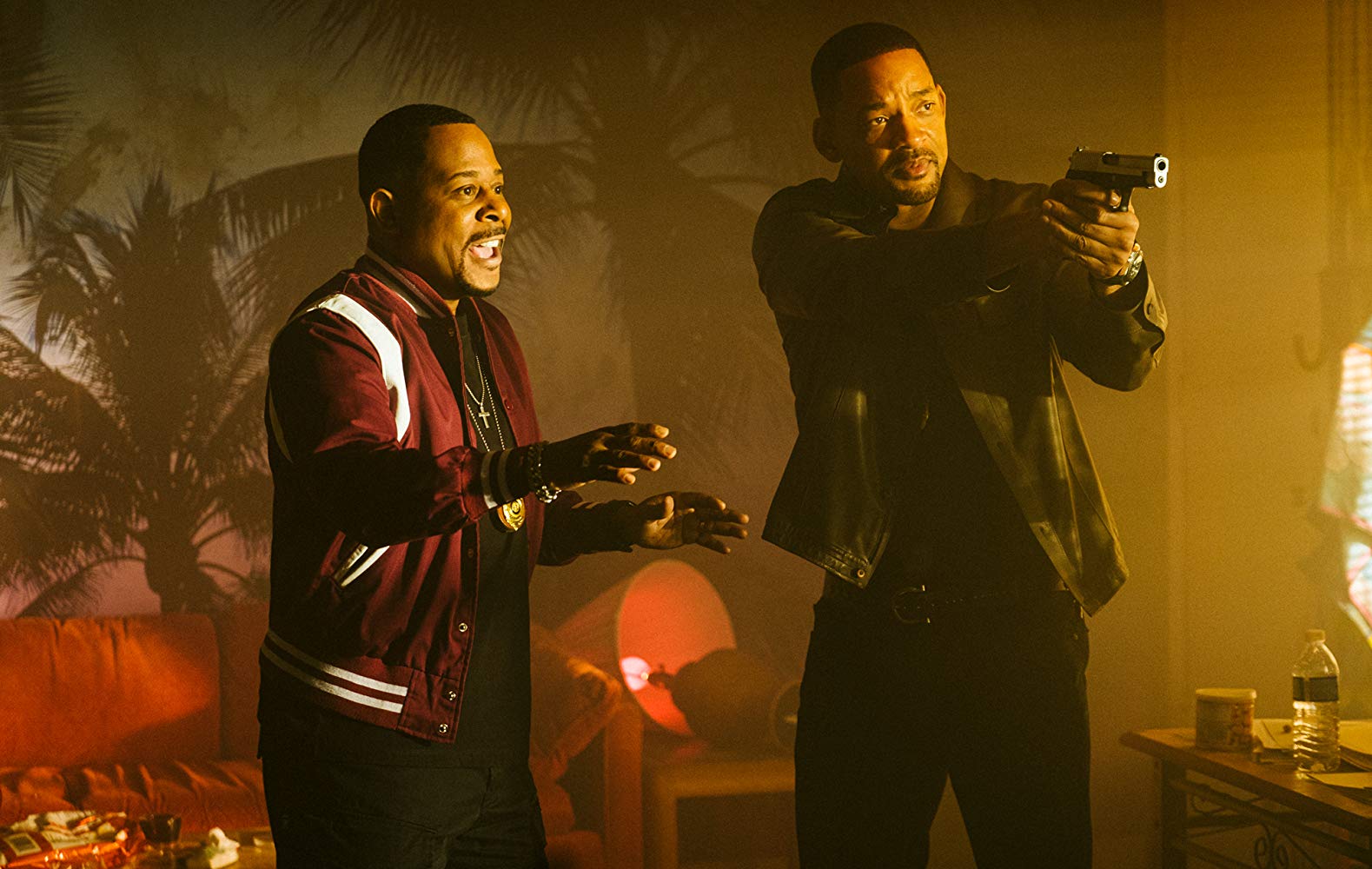 Photo © 2019 CTMG, Inc.
Detectives Mike Lowrey (Will Smith) and Marcus Burnett (Martin Lawrence) are back. And they're still the kings of the kind of banter I'm sure the two actors ad libbed entirely. They're also inspired by the buddy cop movies that came before them, while borrowing from the franchises they helped to inspire in the first place. What does that mean? It means the opening scenes of Bad Boys For Life are a mash-up of Lethal Weapon and Fast and Furious. 
Yes, once again, that's So Bad Boys, but after 25 years of completely destroying the city of Miami (every 10–12 years), Marcus wants to retire to enjoy his family. Mike disagrees. He wants to keep fighting crime and blowing things up with Michael Bay-aplomb until he's 100-years-old. The two finally agree on a foot race to settle their differences and you'll be pretty sure someone is going to need a defibrillator at the finish line. 
Mike and Marcus never do settle that beef because the two Big Bads of the film…did I mention the South American prison break? Sorry, I thought you knew, there's always a South American prison break… Anyway, Isabel Aretas (Kate del Castillo) and Armando Armas (Jacob Scipio) have a vendetta to settle and—as you might anticipate—things go ballistic.
Along the way, we meet the A.M.M.O* squad, newly formed by Captain Howard (Joe Pantoliano). A.M.M.O is led by Rita (Paola Nuñez), a heroic lady who has a few unresolved issues with Mike Lowrey. Oooh, chemistry. There's also a great team vibe among the squad members Vanessa Hudgens, Alexander Ludwig, and Charles Melton. Watch out for the animosity between Smith and Melton. I giggled. A lot.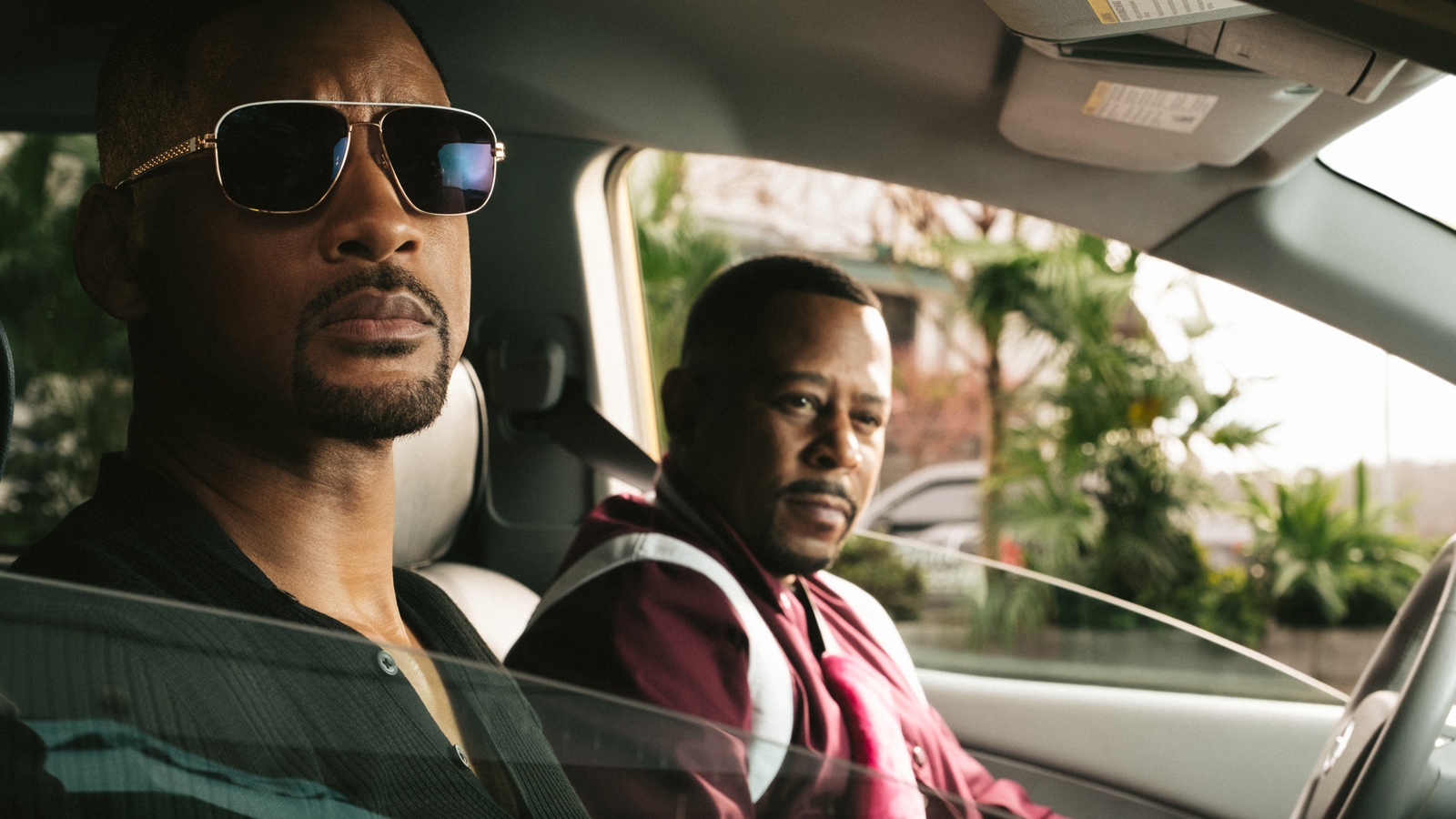 Photo © 2019 CTMG, Inc.
That's it. That's the movie. There's a lot of blood and bullets and chases and snark and music and fighting and sadness and familial love and comedy and nostalgia and action and… Isn't that what you want from a Bad Boys movie? Yes, but Mike and Marcus are a bit more grown up—the movie isn't dated and it's definitely not mature either, but you get the sense this franchise knows a few things it didn't know in its younger days. 
The characters, for the most part, are fun to watch too. I just wish the writers had avoided the layers of stereotypes they placed on our main Big Bad, Isabel Aretas. We're talking stereotypes in stereo. I can't say much without spoilers, but the first time I saw Isabel I thought: Here comes a bruja / wicked witch cliché. And…yep. Castillo could've done so much more.
That's too bad but Smith and Lawrence are good enough to make these movies work for a very long time. And clearly, when we get to the "happy for now" ending of Bad Boys For Life, the franchise means "for life". Remember when I said you've got to love it or leave it alone? Yep. Bad Boys isn't going anywhere, they can't be stopped now—at least not until after Bad Boys 4.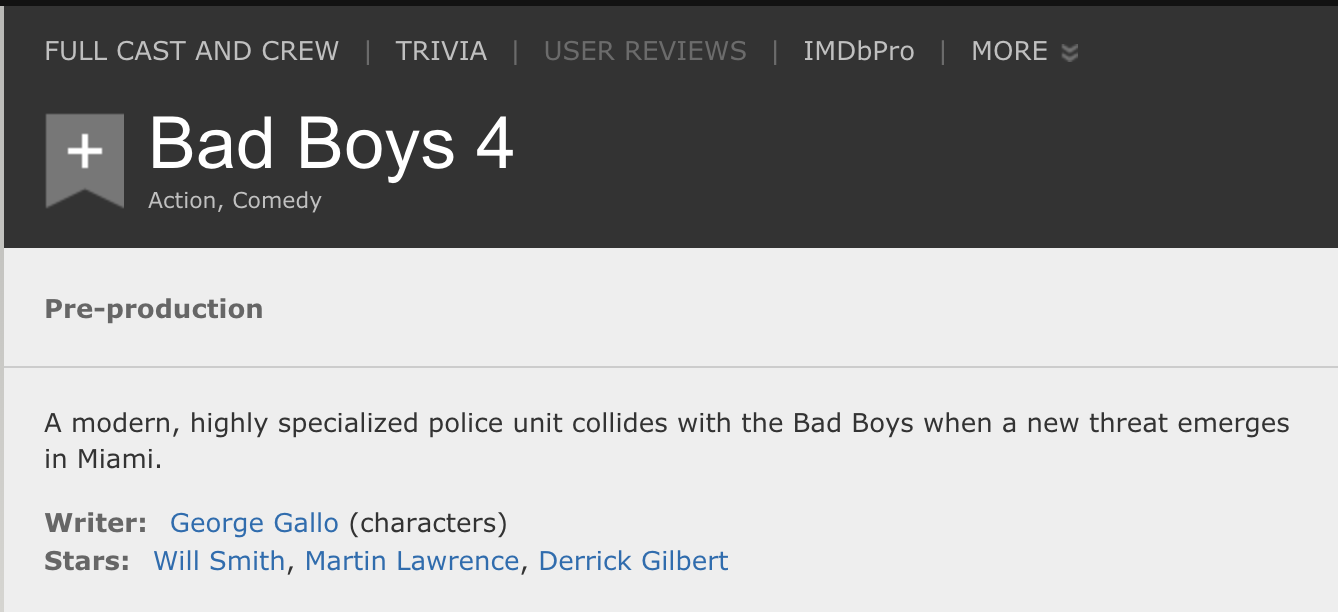 See. Told you.
In the End: If you're a Bad Boys fan you're going to have a good time. If not, it's probably better to leave it alone.
* I forgot what A.M.M.O stands for, okay? File a lawsuit.