Actually: 8.5/10 / Grade: A-
Basically: Other than the birth of your children or your mother's smile, Endgame is the best thing you've ever seen. That is to say: I loved it.
You don't have to wait much longer. Soon you'll be back in the theaters, watching the conclusion of an epic that's been a long time coming, when the universe's mightiest heroes battle Thanos The Mad Titan (Josh Brolin) one more time.
Y'all know me. I like to talk, to expound, to elucidate, converse and convey thoughts. I'm not going to do that today. I'm going to get straight to it. This movie is great.
It may be great because of all the heroic moments and character beats and humor from the TWENTY-TWO films that led up to it.
It may be great because these actors are so good at being heroes—there are several improvisational moments when you'll swear they deserve writing credits. Cheers to you Paul Rudd, Chris Hemsworth, Mark Ruffalo, and Robert Downey Jr.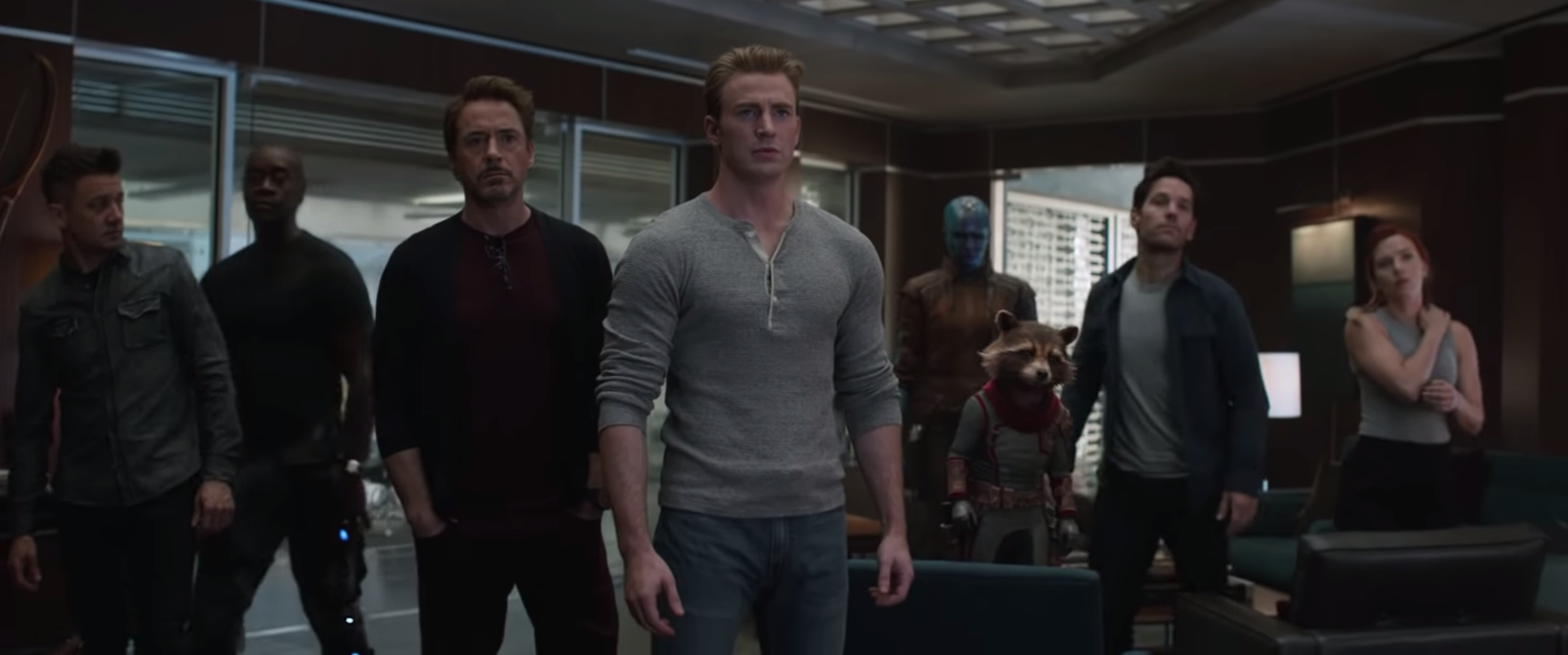 Photo © Marvel
It may be great because these actors are stellar. All of them. In every nuance and in the depth of soul they imbue into these characters.
It may be great because it has a whole host of women superheroes that are the joy of both my childhood and adult hearts. #GIRLSQUAD. I'm toasting you: [I'll tell y'all when the movie comes out…spoilers, darling]
It may be great because it is flatout better acted, better written, better directed (Yes, Russo Brothers!), more impactful and more of a visual feast than any other Avengers film we've seen. If could not exist without Infinity War but still, It just is. You may fight me if you'd like…I shall prevail.
But the true reason this movie is great is its emotional impact. Our tears and cheers culminate into a three-hour experience that will have you cheering and laughing and tearing up to the fifth power.
Plainly stated: Avengers: Endgame is the payoff for all the time, and inspiration, and joy you've invested in the MCU all these years—and it pays well.
In the End: Avengers: Endgame will snatch your heart out and you'll willingly volunteer for this tribute to the best that superheroes can be.