by Kat Bittner
Basically: Randall Park's man scruff is ready…to steal yo' girl.
Always Be My Maybe checks a lot of the romantic comedy boxes. Sasha (Ali Wong) is a hard charging career woman in a "creative" industry who breaks up with her self-absorbed fiancé. One day she randomly crosses paths again with her childhood best friend Marcus (Randall Park), with whom she had a brief but passionate tryst. She has exceeded her potential. He has become a slacker. Check. I've set up the plot of this second chance romance. What separates Always Be My Maybe from countless other mainstream American rom-coms is its unapologetic Asian-American voice (both on and off screen).
Sasha Tran has it all. She's a celebrity chef who runs an ever expanding empire of restaurants. She has an equally successful fiancé Brandon Choi (Daniel Dae Kim) AND has a home kitchen Nancy Meyers would envy. Life is looking all kinds of amazing for Sasha—breaking that bamboo ceiling—until Brandon decides they should see other people before they get married. She's opening a new restaurant in her hometown of San Francisco while he's going to India for business. The audience and our heroine knows what this is a precursor to (and we both cry a little at the thought of not kissing Daniel Dae Kim again). However, fate and Sasha's personal assistant/high school friend Veronica (Michelle Buteau) have other plans: Marcus and his dad show up at her rental home to set up the AC system. After an initial awkward exchange they agree to meet again and catch up on the last 15 years. Sasha and Marcus recognize the divergent paths they have gone on but each want to make an effort to be a part of each other's worlds. Which is how most of the emotional and comedic turns take place.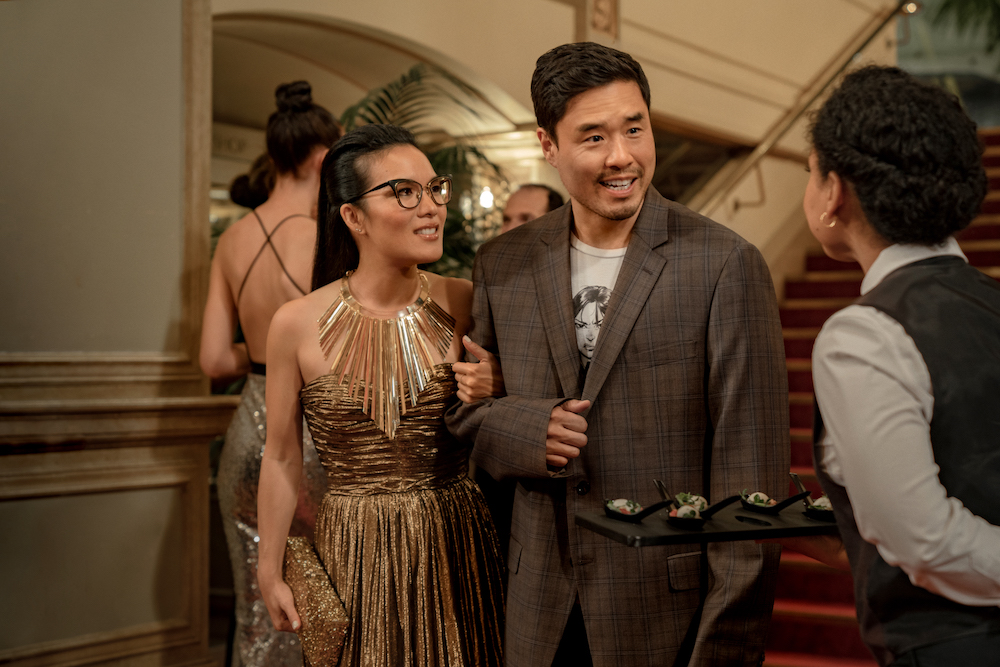 Photo (c) 2018 Ed Araquel
Just when Marcus is about to reveal his own feelings for Sasha she also has her own big reveal. She just met Keanu Reeves (in the biblical sense). The trailer hilariously shows them in engaging in highly inappropriate public pillow talk that's just a hint of things to come. Will Sasha continue to serve trendy food while hanging out with vapid celebrities or will she find a more authentic home in Marcus? While the ultimate ending is predictable Sasha and Marcus are so funny and engaging you root for them to be able to find that balance of when to accept your partner for who they are versus pushing them to grow to their full potential.
Will Sasha continue to serve trendy food while hanging out with vapid celebrities or will she find a more authentic home in Marcus?
My favorites are all the small Asian-American touchpoints: the bluntness (yeah Dad does want to know his potential daughter-in-law's net worth); the fighting over the check; no shoes in the house; and I haven't even highlighted the comfort cooking that's more congee/jook and kimchi jjigae than chicken noodle soup. That our lead watches an episode of Clarissa Explains it All while eating Spam and rice is deeply relatable in a way Clarissa never was. Even as an East Coast Filipina American, to whom all the Bay Area references are unfamiliar, what is familiar is seeing a multi ethnic community. ABMM is also a love letter to growing up in the Bay Area. They move in spaces that are predominantly Asian-American, not just the lead characters, but in the background actors as well. If that premise seems far-fetched so is one where NYC is all white.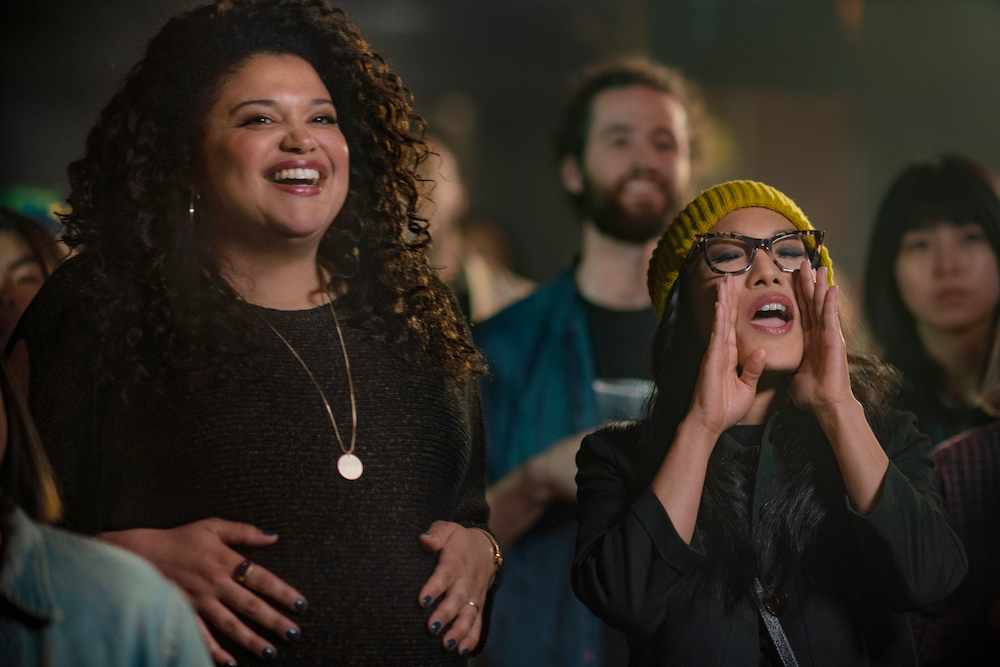 Photo (c) 2018 Ed Araquel
Even though there's lots of representation on screen, as much attention should be given to the Asian-American representation behind-the-scenes on Always Be My Maybe as well. From director Nahnatchka Khan (Fresh Off the Boat), to the screenwriters Ali Wong, Randall Park, and Michael Golamco, to the grip. In an interview with The Hollywood Reporter, Ali Wong exclaims, "Oh my God, there was like a female Asian-Canadian grip, too, which I've never seen since then! Unicorn. It was like seeing Bigfoot. Sometimes I think I dreamt her."
What makes Always Be My Maybe so enjoyable to watch is—for all its culturally specific references—it's universal in its celebration of second chances and at rediscovering the people you love and yourself along the way.
In the End: Always Be My Maybe is a love letter to both the Bay Area and growing up Asian-American in the 90's. At turns achingly funny and heartbreaking—its stars Ali Wong and Randall Park deserve to be in the same romcom pantheon as the greats.