Basically: Spycraft and love don't mix in this game of find-the-mole.
Whenever I'm asked the "Chris" question my number one answer is always Pine. Oh, I adore Christopher Jamal Evans but there is something about Chris Pine—he is secret sauce. Even if faced with any amount of mediocrity, he will raise the quality level. So when the makers of ALL THE OLD KNIVES paired Pine with Thandiwe Newton, another stellar actor, I expected fireworks. Add in Laurence Fishburne and the film should have launched into the stratosphere. 
It did not.
Why? That's a hard equation to quantify. The film is shot well, using glowing earth tones in some places and stony hues in others, combining them with slow gliding cameras, setting a somber mood of government-sanctioned skullduggery. Newton and Pine have a strong chemistry, it doesn't contain fire but solidity. You believe their love could rekindle at any moment should director Janus Metz choose to allow it. And that works. As does the portrayal of this world's CIA machinations. The dialogue is taut, the performances tangible, and the denouement satisfying (if obvious).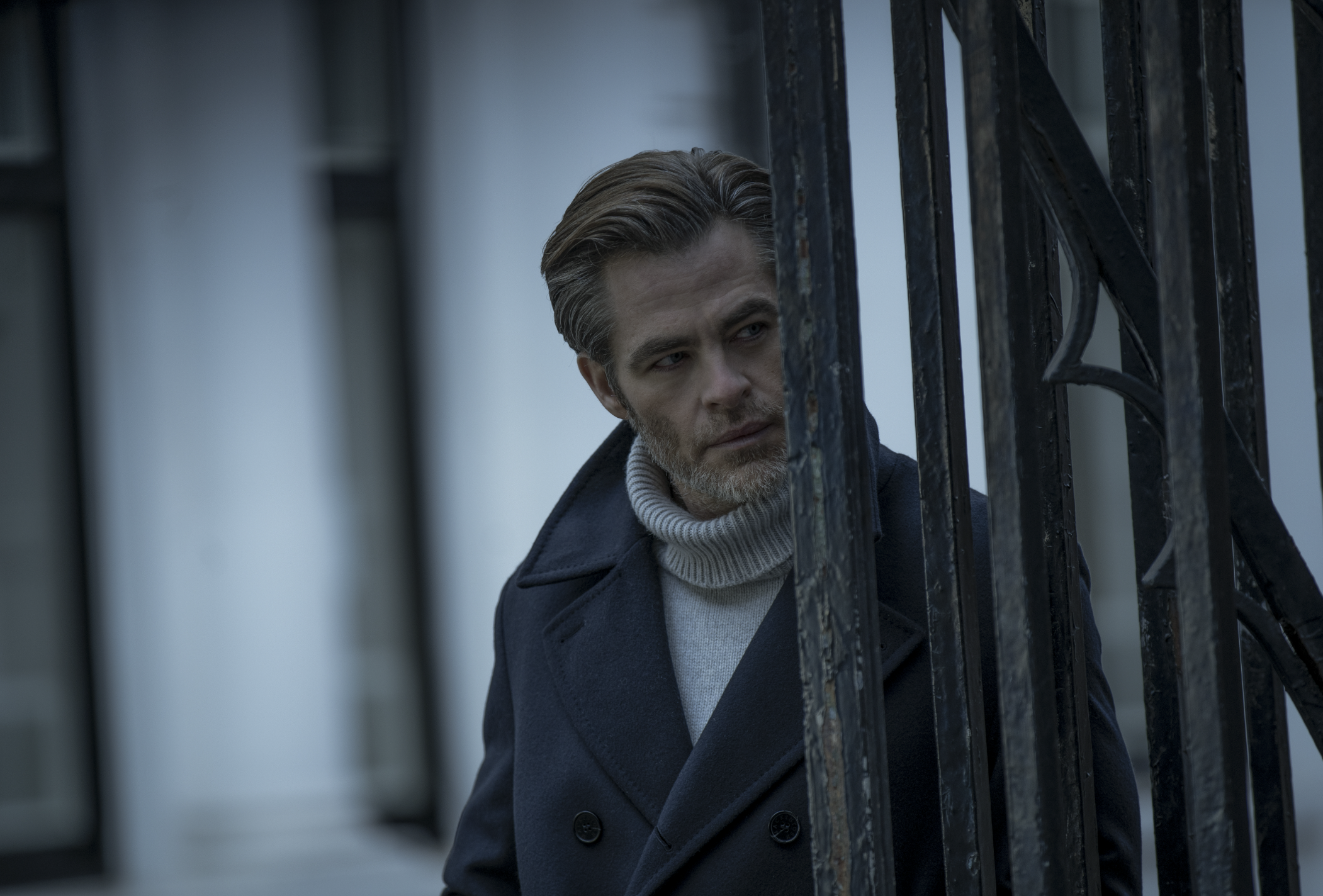 So why didn't any of these catalysts spark?
Even as a fairly practiced critic, it's hard for me to say. Perhaps this film is too polished, too neat, too expected. Perhaps the story required moments of dirtiness, cracks that allow for imperfection, a less direct path to its final moments. Perhaps, perhaps, perhaps.
Whatever the reasons, ALL THE OLD KNIVES is a well-made film that somehow manages to miss being enthralling (it's satisfactory) and, with a cast and a story like this, that is a letdown.
In the End: Stream it on Amazon Prime and see what you think.