idobi Votes: 4/10 – Sherin Nicole | 4/10 – Alex Bear
Although based on a true story of fairytale love and loss, All My Life does a lot of talking but very little feeling. Jennifer Carter (Jessica Rothe) and Solomon Chau (Harry Shum Jr.) meet at a farmers market, their friends embarrass them, and they fall into insta-love. All through the power of "clever" banter. Perhaps it's too clever. Instead of the charm of a classic meet-cute, the onscreen couple doesn't quite give off the sparks the writers are trying to force on us. They're both a little too perfect, leaving their romance without the tangibility of real life. 
Whatever it was, All My Life never touched either of us, even as it built toward inevitable tragedy. And we're fairly EMO (we've been known to cry during
Steven Universe).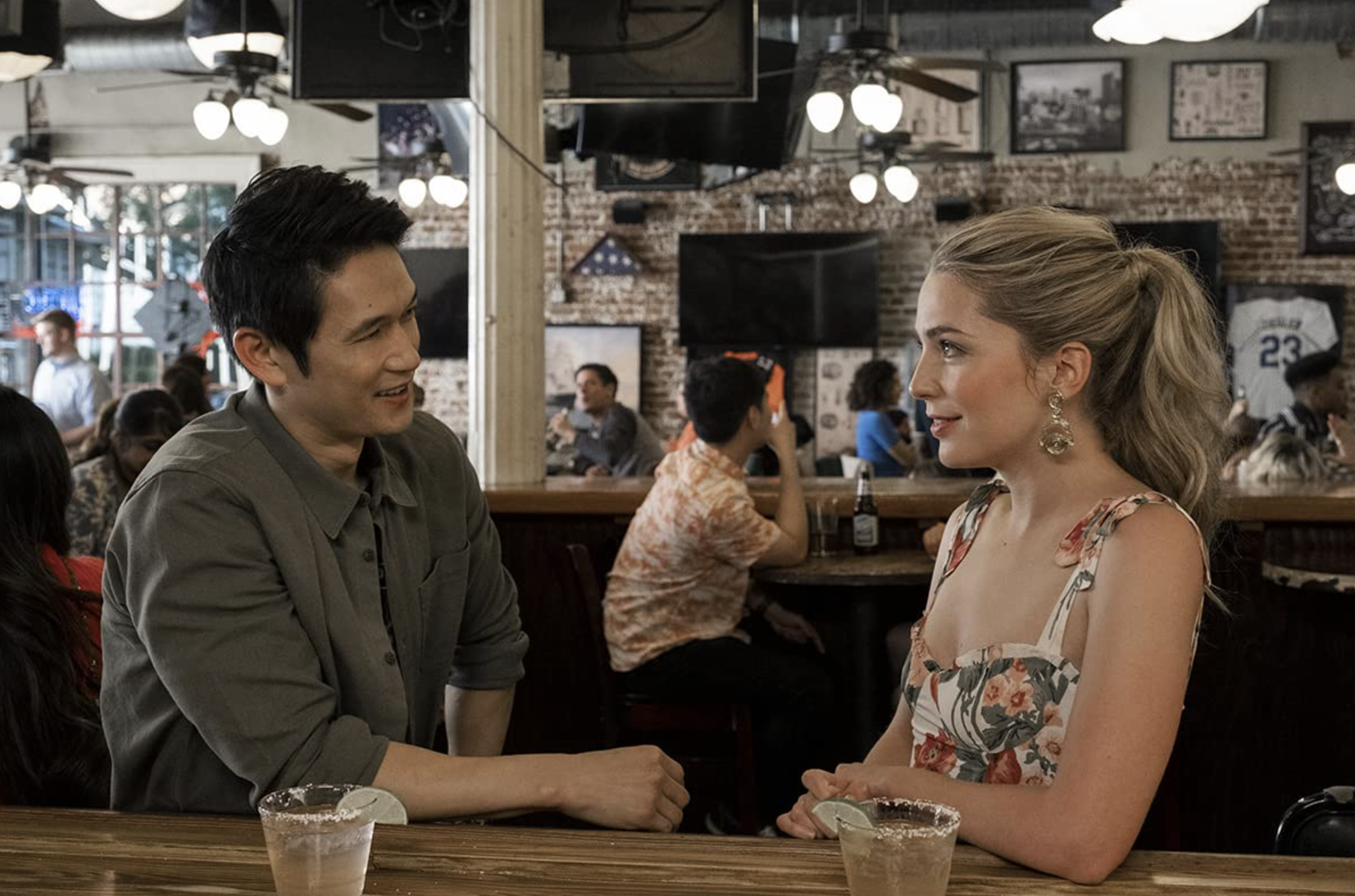 Photo © 2020 Universal Studios
We adore Harry Shum Jr. (best known as Magnus Bane). Therefore it's a bit disappointing to see him in a role that feels almost refrigerated in order to focus on the pain of the one left behind. Even though his character is present for the entire movie, Solomon's cancer seems to be the catalyst for Jennifer's emotional journey. We don't really get to see his struggle—while we know how difficult it is to lose someone this way, it shouldn't discount the pain he goes through. 
Beyond that, everyone in the movie seems to revolve around the emotional well-being of the Jennifer character. It paints her as the hero in a story that doesn't need one—all it needed was to be a true slice of life, however painful. Perhaps the filmmakers over-romanticized Jennifer because of how lovely the real one is. But characters don't need to be extraordinary for us to feel for them—sad to say, this quaint little movie proves it. The real story already has enough heart, we wish the filmmakers had trusted in it more. That choice to idealize imbues the film with a low lying hum of annoyance. It feels bad to feel this way about a story that is so beautiful and yet there it is. 
If we had to sum up All My Life, we have to say it is sentimental but soulless. There's really not much more to be said.