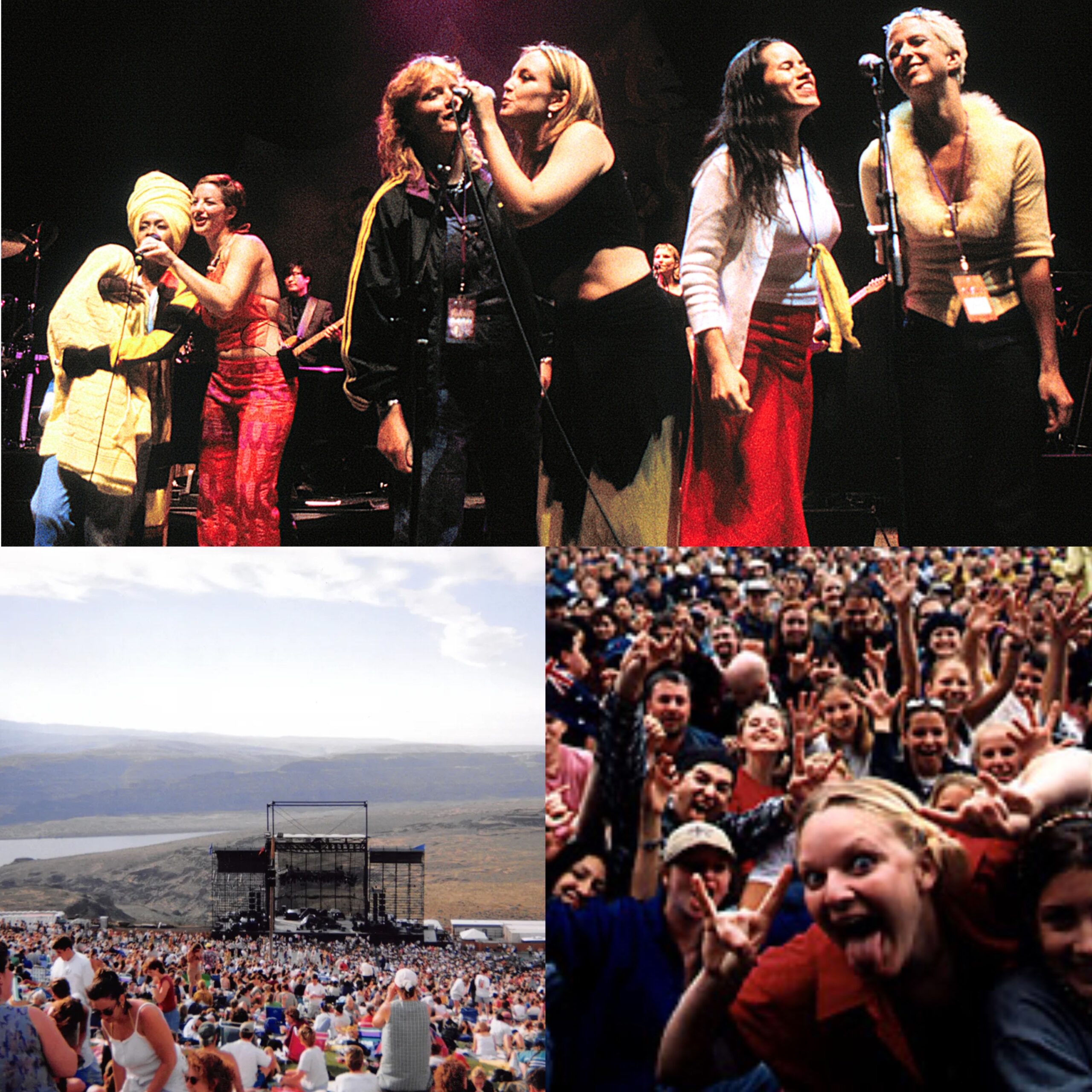 "Did you know there was an all female music festival back in the 90's?" My mother asked me this question a few weeks ago as we were getting ready to go out to dinner. Standing side by side in my hall bathroom, making some last minute touches to our hair and outfits, Speak Now (Taylor's Version) blasted from the living room speakers. My mom has always been my go-to when it comes to women in music, exposing me to an endless slew of amazing female artists as I grew up. The conversation started as we praised Taylor Swift for the phenomenon that has been The Eras Tour. "It's so wild to me that there is still such a disparity in the music industry between women and men on festival line-ups," I mentioned to her. "You'd think with Taylor Swift steadily breaking records with a nearly all-female tour line-up, people would wake up to the fact that this is what people want."
Swift has brought out Gracie Abrams, Sabrina Carpenter, Girl in Red, Phoebe Bridgers, MUNA, Gayle, Paramore, Beabadoobee, and Haim on one of the best selling tours of all time. It is extremely apparent that women don't need men to break barriers, crush records, and succeed in a way that we have never seen. That's when my mom mentioned Lilith Fair. I could not believe I had never heard of it until now.
Back in 1996, Sarah McLachlan was outraged that concert promoters and radio stations refused to feature two female artists back to back. Her "fuck you" came in the fashion of a very successful tour consisting of her and Paula Cole. They deemed their Vancouver, BC show "Lilith Fair" on September 14th, 1996. The next year in 1997, McLachlan founded The Lilith Fair Tour, a traveling music festival made up of all women. The term "Lilith" comes from Jewish lore that Adam's first wife, Lilith refused to be subservient to him. Totally badass, right? 
"[Promoters] told us 'you can't have two women on the same bill, people just won't come'. I thought that was totally asinine. Any time anybody says you can't do something, I want to do it twice as badly. It's a female trait and it just grew and grew from there," McLachan shared.
The first tour in 1997 had Sarah McLachlan and Suzanne Vega as the mainstay headliners on all dates. The rest of the performers varied on each date, seeing iconic artists like Fiona Apple, Tracy Chapman, Sheryl Crow, Jewel and many more in the headlining slot. Hundreds of different local bands and artists were granted the opportunity to perform as well by winning respective talent contests in their cities. This was some seriously dope grassroots shit.
"I feel like I got elected into this club that's really cool to be in," Fiona Apple shared. Natalie Merchant, one of the headliners on the 1998 run said, "It's an amazing festival, it's my kind of festival. You get everything from fruit smoothies to free pamphlets about Planned Parenthood. It is international, interracial, and has all these women. It is great."
In the summers of 1998 and 1999, Lilith Fair saw artists like Missy Eliott, Queen Latifah, The Chicks, The Pretenders, Liz Phair, Christina Aguilera, Martina McBride, Indigo Girls and more. There is no arguing that this was a game-changing concept. It brought out hundreds of thousands of fans, provided a safe space for girls and women of all ages, and proved to the dickheads in suits and ties that women are capable of anything in the music industry. The best part? At the time, it became the top grossing touring festival ever. It garnered over $16 million dollars, which is a lot of money even now, but at the time was wild.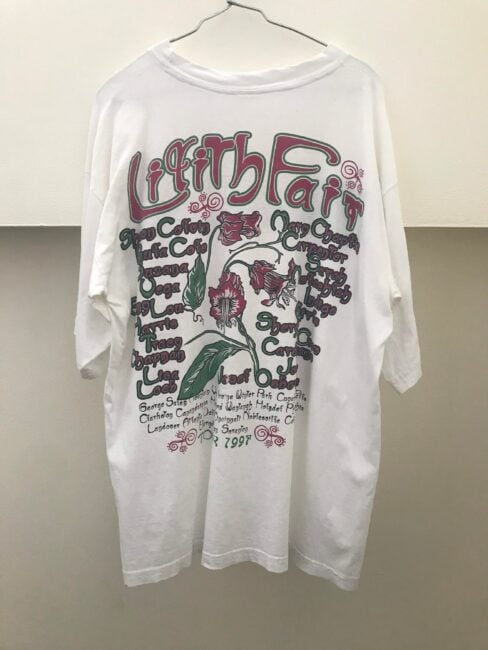 Lilith Fair attempted a resurrection in 2010, but it unfortunately didn't have the same success as the first go 'round. That was over a decade ago, and if women put this on now, it would be a massive success. We HAVE to try this again. This time we have the internet and social media, connecting us to each other more than ever. 
If Lilith Fair had a revival in 2024, let's say, this would be our dream line-up.
Headliners:
Taylor Swift
Billie Eilish
Paramore
Doja Cat
Lady Gaga
Olivia Rodrigo
Nicki Minaj
Miley Cyrus
Megan Thee Stallion
Cardi B
SZA
P!NK
Direct Support:
boygenius
MUNA
Reneè Rap
Tegan and Sara
Lizzy McAlpine
Demi Lovato
Avril Lavigne
WILLOW
Kim Petras
Girl In Red
Opening Acts:
Zolita
Wet Leg
Ethel Cain
PVRIS
Royal & The Serpent
Spiritbox
Soccer Mommy
Dream Wife
THICK
Pinkshift
SceneQueen
Meet Me @ The Altar
Softcult
Hot Milk
Charlotte Sands
Japanese Breakfast
Maggie Lindemann
Who would be on your dream line-up?