Basically: A slice-of-life-sci-fi that tracks the evidence that love existed.
After Yang is a near future sci-fi that doesn't answer any questions but doesn't need to in its gentle examination of existence. Written and directed by Kogonada, from the short story "Saying Goodbye to Yang" by Alexander Weinstein, the film unfolds like memory, as artful as visual poetry.
Justin H. Min is Yang, a techno-sapien or android, who functions as a surrogate sibling for Mika (Malea Emma Tjandrawidjaja). She is the adopted daughter of Jake (Colin Farrell) and Kyra (Jodie Turner-Smith) and together the four of them form a family unit. Yet, even when they are dancing together in a streaming competition, there's a distance between them. Each of the four revolves around the others like planets, in close proximity but somehow unable to truly touch.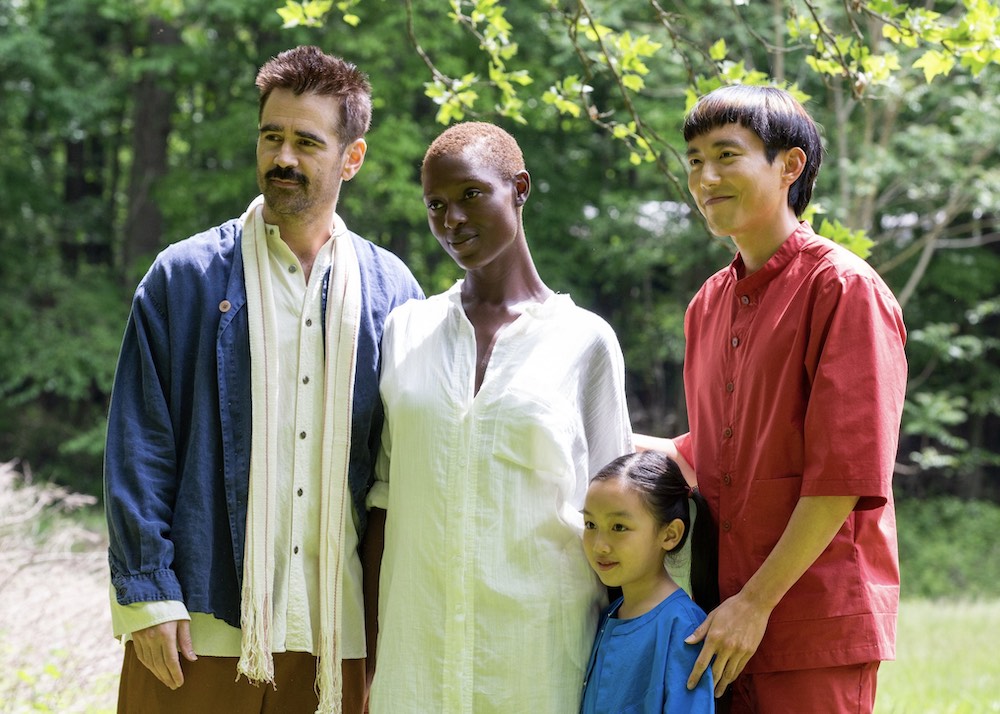 The distance widens when Yang shuts down and refuses to reboot. Leaving Mika without her older brother, while Jake and Kyra struggle to understand what Yang meant to them individually and how he connected them to each other.
This is a soft, lovely slice of life infused with tech. The writing is tender yet incisive, introspective and yet relatable. Kogonada uses the medium as his paintbrush, creating watercolor visuals. Single camera shots function as a reflection of the isolation each character has created for themselves. Overlapping vocals meditate on the past and the film's sonics feel liquid, submerged—almost gestational—like we're remembering sounds and music from before birth.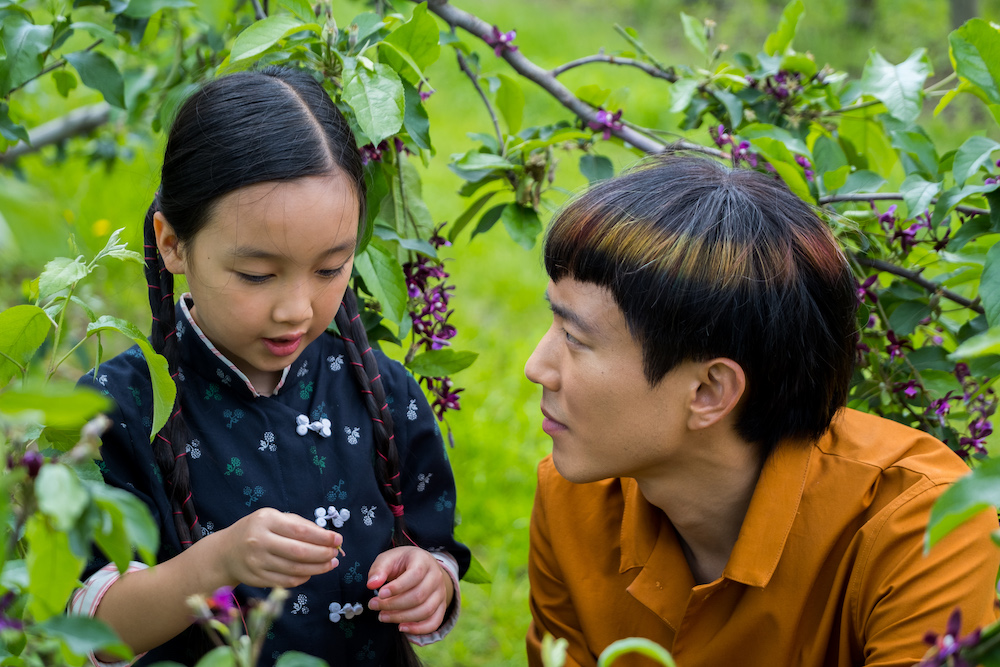 As Jake explores Yang's inner world through his memory chip, we travel with Jake through multiple solar systems filled reminiscences. Within a galaxy that is Yang's last snippets of consciousness. And we discover a heart is not always made of flesh, while Jake sees his family and himself from another angle.
This is not a boisterous film, the surprises are more revelations, and that's what makes it work so well. There is a line in the film Love Jones, "I am dancing a bright beam of light, I am remembering love." That is what After Yang is, irrefutable evidence love exists and finds a way to persist.
In the End: Read that last line again and you'll know you should see it.
—
Want to read more about After Yang? Read Julian Lytle's review.