Basically: A drama about finding family you never knew you had.
The main selling points of After the Wedding are: Julianne Moore and Michelle Williams. There are no explosions, magic, princesses, or historic elements. It's just a drama with a small cast about a simple story of people. A straightforward drama feels rare in 2019 cinema with Disney's constant barrage and other studios fighting for the second spot at the box office. I know soon it will be fall AKA Oscar Bait season, bringing all the dramas we can handle, but this film was a great breath of fresh air. A remake of 2006 Danish film of the same name, After the Wedding is about Isabel (Williams) who runs an orphanage in India. Isabel is struggling to keep the orphanage open and must travel to New York to meet with a potential benefactor. The benefactor is Theresa Young (Moore), a successful businesswoman. Theresa invites Isabel to her daughter Grace's (Abby Quinn) wedding the next day. At that event, a lot of surprises hit both Isabel and Theresa.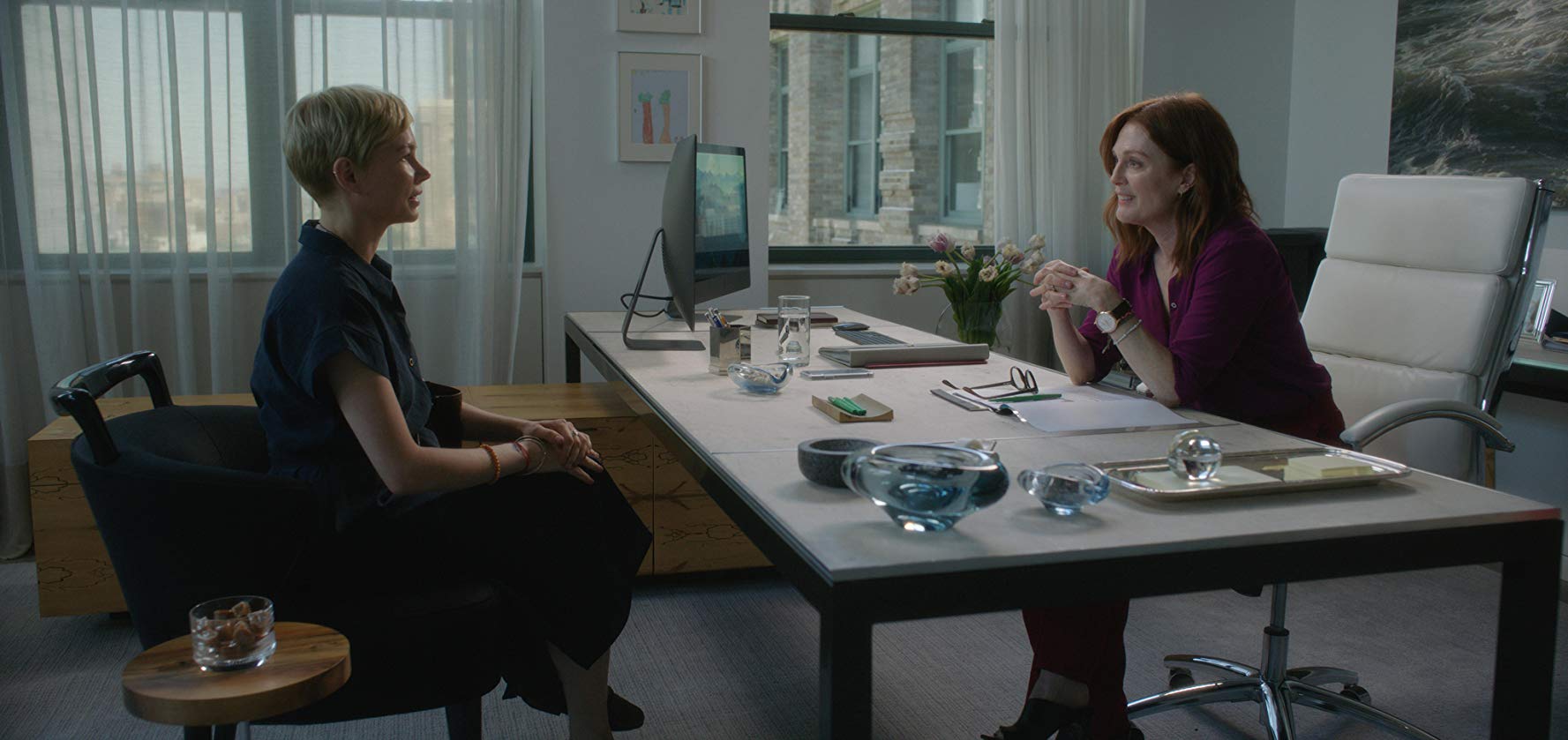 Photo © 2018 - Sundance Institute
What wins here is having a story that is so focused on its small cast that it allows the leads to knock it out of the park. Williams and Moore's characters are both strong driven women and most of their interactions are a test of wills between the two. What also works is that no one is the villain—they're just people trying to figure things out. Revelations completely change each of the characters' lives and the way Isabel and Theresa play all those factors off each other is thrilling to watch. Billy Crudup does well with a quiet calm performance as Theresa's husband, Oscar, who bounces off of Williams and Moore. Abby Quinn does a decent enough job as Grace. Although she's weaker in her performance, in comparison to her co-stars, she's also not given as much to do.
Most of the filmmaking is well done, nothing distracts you from the actors in the scene. There aren't many interesting angles but the editing is solid and the pacing works. Shots hold on the actors to let their reactions and performances sit with you. The palette is also handled well. It's warm-toned when you see Isabel in India, which shows you how much she feels at home while at the orphanage with the children. Then when you see her in New York the tones are colder, bluer, and grayer which works well at showing how Isabel feels in the city and in the country she left years ago. It's a great part of storytelling that adds to the film and mood.
In the End: See it. 'After the Wedding' deals well with the complicated nature of regret in the adult world.