Basically: Kind of like Free Willy but with a Yeti and in China.
Abominable is the latest animated film from DreamWorks, about a teenage girl named Yi who lives in Shanghai. Yi is a constant hustler, always working little jobs, not spending any time with her family or friends. A chance meeting with a Yeti on the rooftop of her apartment building leads Yi and her neighbors—tweenage Peng and his older cousin Jin—and Everest (the yeti) on an adventure throughout China. They have to get Everest back home and away from the scientists and businessmen hunting him down.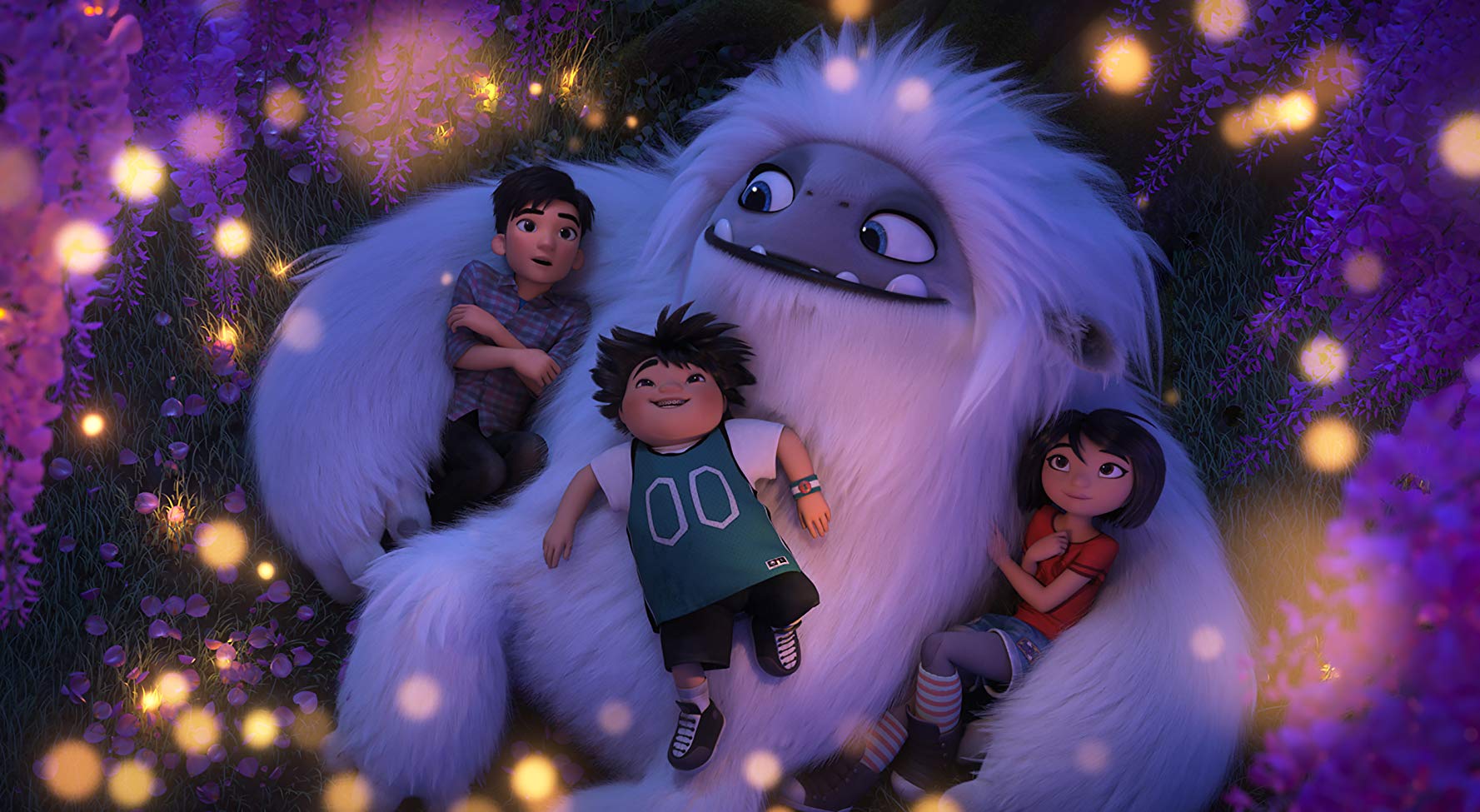 Photo courtesy of Universal Pictures 
This might be the most heartfelt and cute animated release I've seen all year. There's a lot of care and craft put into this film. It's pretty different and heartening to see an animated film for the American audience that's not about Americans. It felt like watching anime in the 80s and 90s before it became ubiquitous—here we see an animated story that isn't some weird fairytale fantasy about people in another part of the world.
The setting is rich with life and color that shows scale along with different textures and movement. All the characters are bright and have distinct looks that make them very easy to recognize. The world in which they live also has weight and an effect on the characters, which is important—if you pay attention to animated films, sometimes what happens to characters doesn't always stay with them throughout. I'm impressed with the characters in Abominable being dirty and scraped up. None of them look plastic or rubbery—the humans look warm and inviting, with great texturing on their hair, and they're diverse. Everest the Yeti looks like a big, soft, hairy, and cute creature. They have him emote and stay bouncy the whole time. It's like he's made to be a perfect stuffed toy that any kid would love.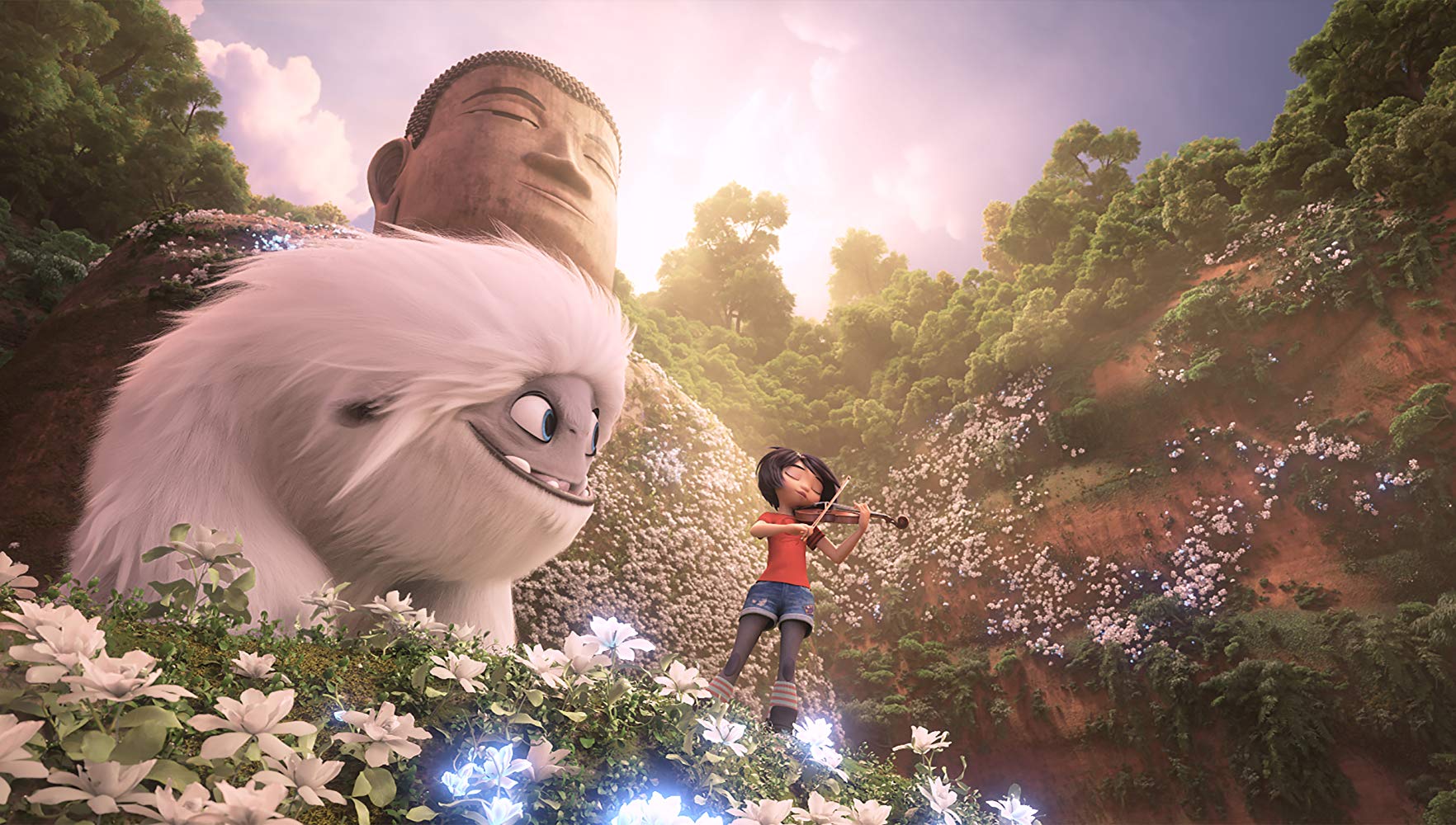 Photo courtesy of Universal Pictures 
The core of the story—the relationship between Yi and Everest—holds Abominable together. Yi's voice actor Chloe Bennet (of Agents of SHIELD fame) is great here. She can pull off all the emotions this character goes through and works well with Albert Tsai as Peng and Tenzing Norgay Trainor as Jin. They all have great vocal chemistry together and nothing feels forced. A smart thing the filmmakers did was not putting the two teens together in some romantic B-plot. And Peng completely feels like a kid of his age—he's not made to be wise beyond his years or made to go through a heavy journey of emotional maturity. 
Eddie Izzard is also fun as an old adventurer called Mr. Burnish and Sarah Paulson does a fine job with her voice as Dr. Zara. Abominable even has a nice subtle environmentalist message as well as one about being open to other people. The movie has a ton of heart and handles its many themes and story really well.
In the End: Abominable is my sleeper animated feature of the year
that everyone should see. You'll come out feeling greatly entertained and happy.