by Philip Jean-Pierre
Basically: Emily is looking for a way out. Molly is looking for a new friend. The only thing they get right is murder…and their Martini recipe.   
With A Simple Favor we are brought into a world of clean-cut stylish heroines—on opposite sides of the spectrum—playing a game of cat and mouse. At least that is what director Paul Feig would have us believe. I walked into this movie not sure what to expect. An homage to the stylish French mysteries of the 50's is peppered throughout the movie. It even has a not-to-subtle shout-out to director Henri-Georges Clouzot's classic French psychological mind-bender Les Diaboliques (1954). Despite the obvious homage, the trailer, like a Coldplay song, left me unsatisfied if somewhat curious.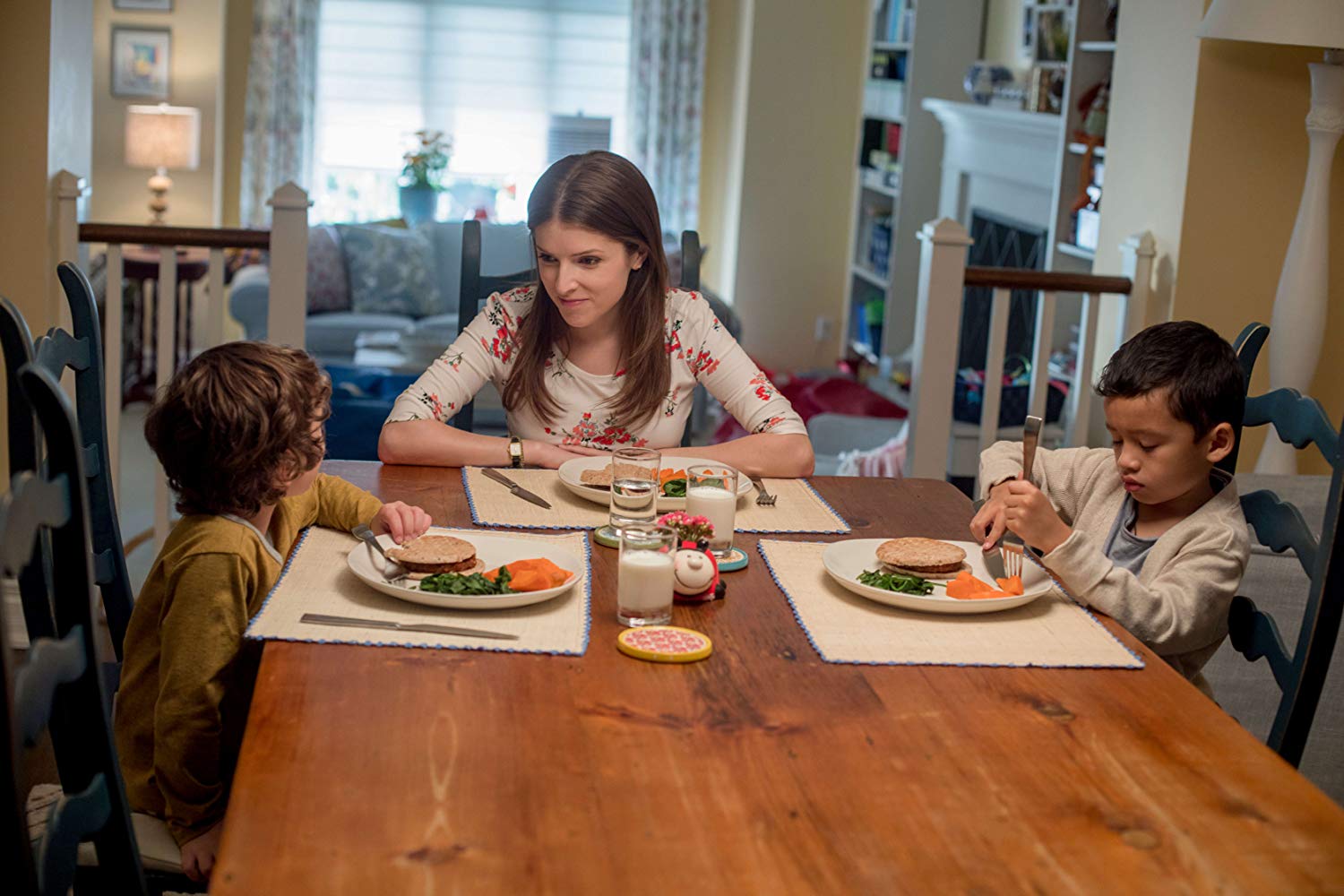 Photo: Lionsgate
Enter Molly Struthers (Anna Kendrick), mother of Miles (Joshua Satine), as the perfect stay-at-home mom, who is always at the ready with games for kids or craft time for the PTA—when she's not going 'Martha Stewart' uttering a rallying cry for decoupage and fall centerpieces. You know Molly is overcompensating for something dark in her past and sadly all must suffer for it—mitigated by delicious baked goods and balloon animals. Her counterpart is Emily Nelson (Blake Lively), mother of Nicky (Ian Ho), sleek and stylish, the envy of the town whose high-powered job makes her an absentee mom who laments the only mommy playtime she gets is with the symphony of antidepressants in her medicine cabinet. Emily hates the town yet develops a "friendship" with Molly. Danger, Molly Smothers, danger! Emily is a wolf in sheep's clothing, albeit it's archival  Ralph Lauren shearling haute couture. Molly, you are supposed to the good one! Despite being polar opposites their kinship (note: I did not say friendship) grows through alcohol, inappropriate sharing, and a mutual love of their children. It all comes crashing down when Emily disappears after asking Molly to pick up her son after school and things get sinister in this mystery-thriller. A Simple Favor, huh? I can't even get someone to drive me to the airport.  
Lively and Kendrick play off each other beautifully. The chemistry is palpable and at times disconcerting. Like nearly everyone in the movie, I found myself seduced by Lively's acerbic misanthropic humor and Kendrick's wholesome awkwardness. Kendrick's naiveté leads her into a dysfunctional world built brilliantly by Lively who wears her "bad decisions" on her chest as both a badge of honor and a scarlet letter. As the story unfolds the façade of the beautiful house, great clothes (which hear me now had to be 1/5 the movie's budget) and the great husband Sean Townsend (Henry Golding), all fall away leaving only a broken life built on lies, pain and loneliness. And as Kendrick's character says in the movie: "Loneliness kills more people than cancer".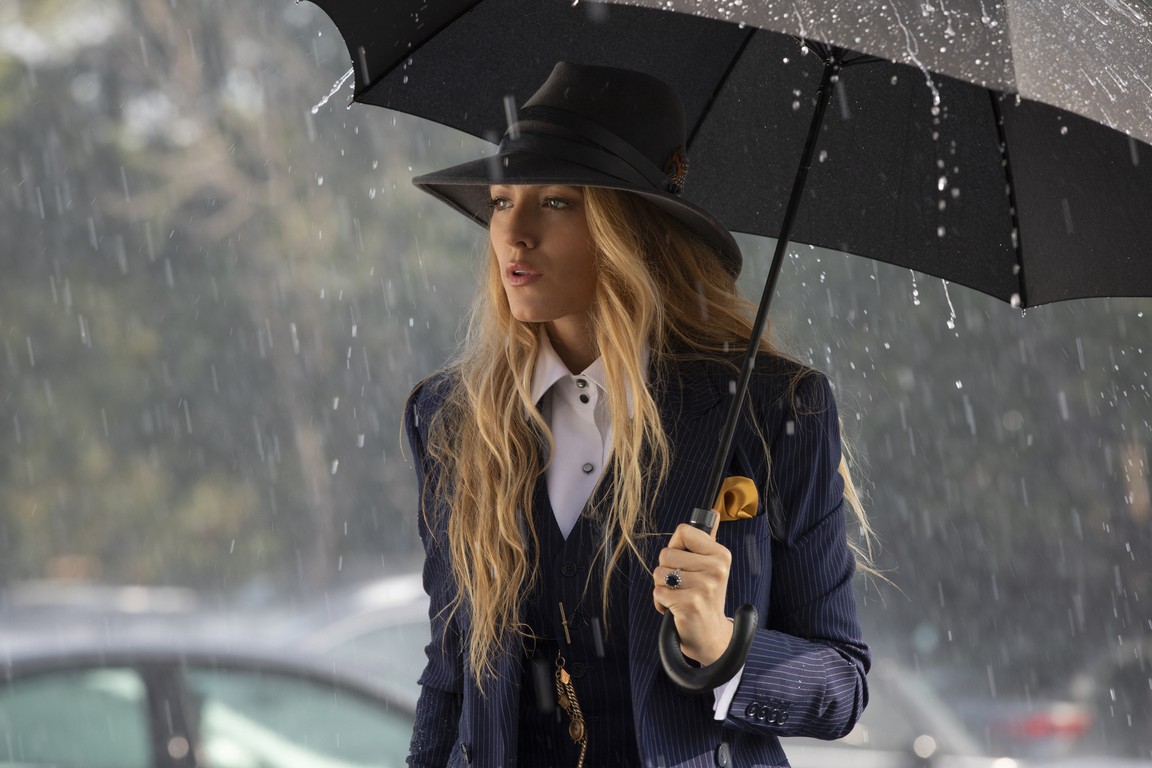 Photo: Lionsgate
I expected better from the director who gave us the bad-ass apparition fighting quartet of Ghostbusters and the 1980s teen angst cult classic Freaks and Geeks. The movie takes a darkly comic look at our culture from the perspective of what makes the perfect mom. Does the perfect mother stay-at-home, always at the ready for their child's needs? Or does the working mother, who has it all, set an example of excellence for their children? Both questions, of course, underscored with murder. Spoiler alert for life in general: There is no perfect mother. They just do the best they can and grind it out. Dads take note. It's never too early…or late for a Mother's Day gift.
With such intensity between the two protagonists, A Simple Favor does not leave a lot of room for the supporting cast to truly come out. Golding plays the hapless husband bounced between the two women's intentions. In the game of cat and mouse someone has to be the ball and Golding's Sean is that ball. It's comical to watch this character, who is basically arm candy, drown within the genius machinations of these women. Also breaking into the scene are the MacBeth-like crones Darren (Andrew Rannells), Stacy (Kelly McCormack), and Sona (Aparna Nancherla) who provide exposition on the characters, warning the audience with subtle hints of the car wreck to come. Yet while the cast all have moments of fun dissolution and sarcasm they are just hanging on for the ride that is the Kendrick-Lively Express.
In the End: A Simple Favor delivers a fun and sinister look into suburbia, making sure to remind us that no matter what you think, the grass is never greener on the other side, probably because there are bodies buried under there.