Basically: When you say "shhh" to your dog they don't know what it means.
A Dog's Journey opens with a reminder of what a wonderful dedicated best friend Bailey, BaileyBaileyBaileyBailey, Boss Dog is. The very familiar farm from A Dog's Purpose (2017) where Ethan and Hannah (once again played by Dennis Quaid and Marg Helgenberger) live their simple pleasant lives has a new addition: A very cute granddaughter that Bailey loves to clean up after as she drops food on the floor. We watch as Ethan and Hannah care for baby Clarity June, also called CJ. Bailey also cares for CJ, keeping her from danger and sitting in on tea parties.
Through Bailey's voiceover (Josh Gad), we're given a window into what our dogs might be thinking in daily situations and we learn that Hannah's adult son passed away, leaving his wife Gloria to parent CJ. The grieving young widow is less than likable and it's understandable. In a warm family movie like this, death can't be the only villain. Betty Gilpin plays Gloria as angry, overwhelmed, and terrified to her core.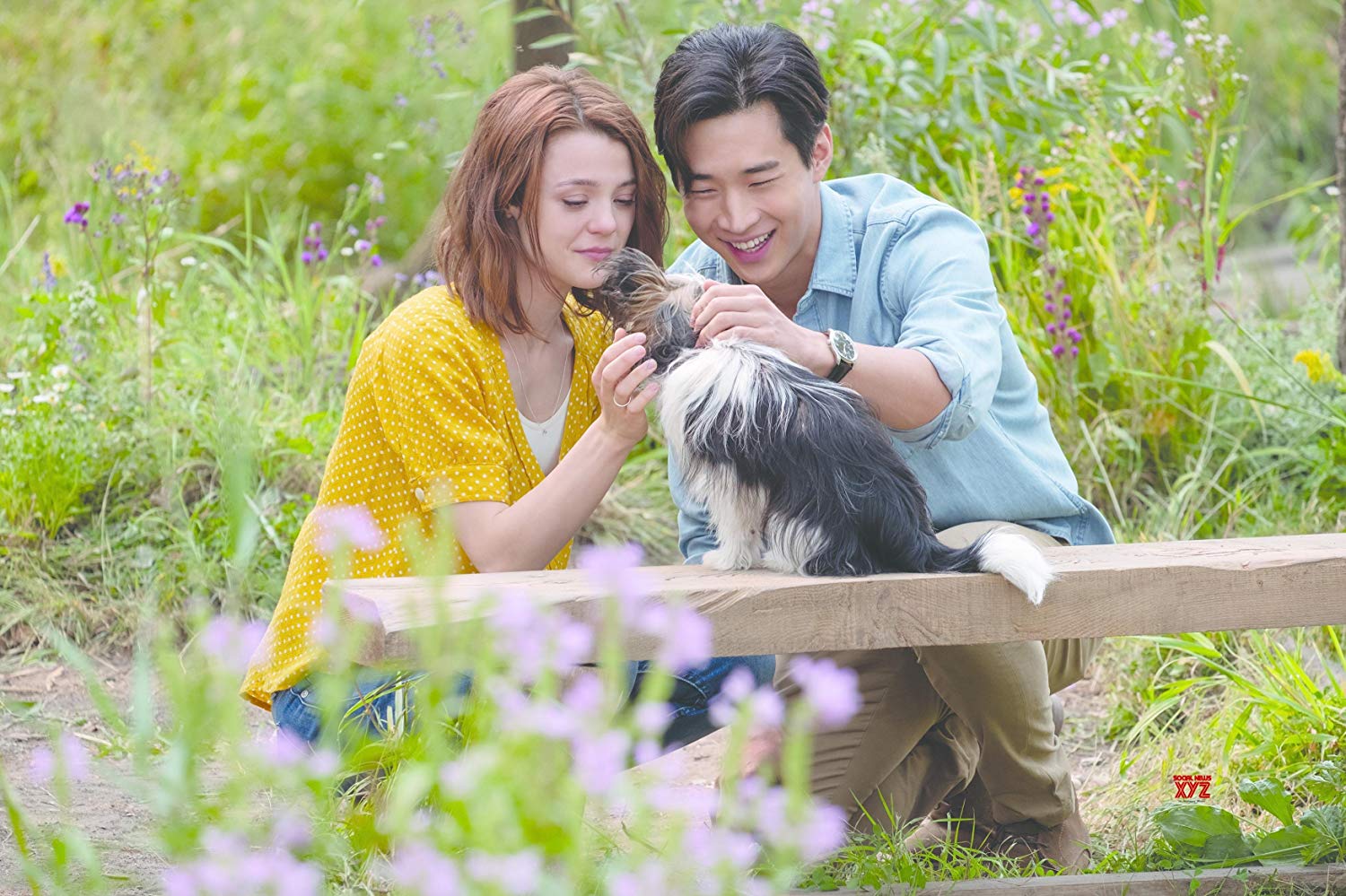 Photo: Universal Pictures 
Innocent and charming, Bailey's thoughts are adorably comical and appropriate for a dog. Bailey loves Ethan and CJ fiercely, no matter how tiny his role is during some of his lives. And Bailey does live a handful of lives. Through this vehicle, the movie gently approaches the topic of death, each time offering the idea that the dog is at peace and still loves his person very much. The message is put in such a way that it can be easily received by young and old alike. It's somber but consoling, beneficial for anyone who has said goodbye to a pet.
The next time we see CJ she's 11 and played by Abby Ryder Fortson. Fortson is a well-rounded CJ, very funny in the comedic elements and believably stern with her mother Gloria, who now has a terrible drinking problem. CJ's best friend Trent (Ian Chen) and his dog Molly (Bailey has returned as a light brown and white beagle) are her pillars, really the only two loving and upstanding relationships she's had since she was taken away from her grandparents. The chapters of CJ's life are sad as we watch through Bailey/Molly's lens. It's undeniable that if any kid ever needed a dog it's CJ.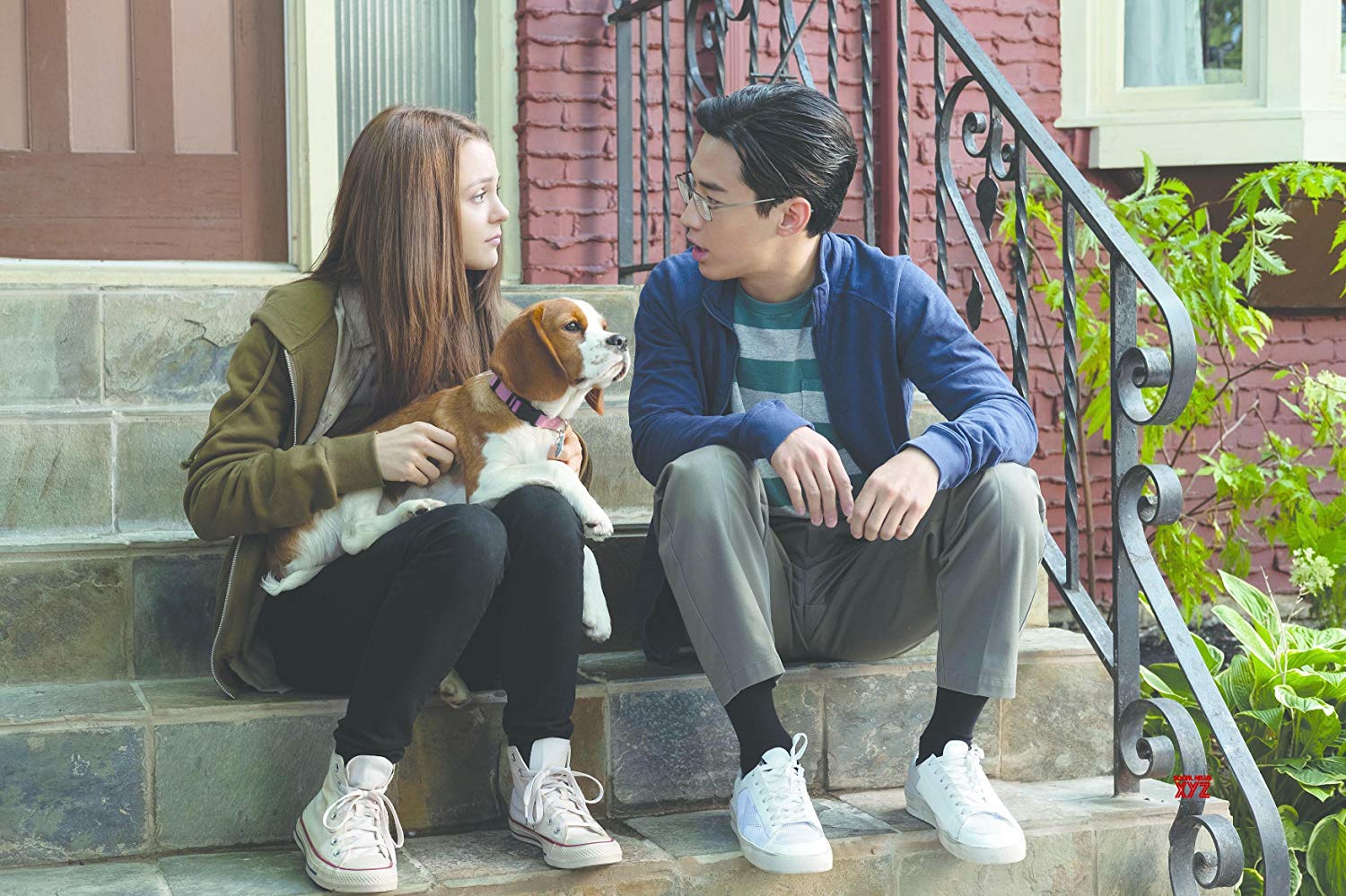 Photo: Universal Pictures 
Older CJ (Kathryn Prescott) makes the mildly poor choices that a person might make if they grow up with an absentee single parent. The consequences give new purpose to both her and Molly, only to have them snatched away with a vicious turn of events. We watch her move, try to follow her dreams, and struggle, all while chasing Bailey—now a tiny dog named Max—into the arms of fate. CJ is reunited with Trent, played by Henry Lau (a k-pop & k-drama bae), and the timing couldn't be more beneficial for the two friends. Trent is always there for her.
A Dog's Journey is a touching family film and if it were graded like anything else it might not receive an over-the-top outstanding review. The dialogue could have been written better but it's acted beautifully. Every character is well motivated and deep, often bringing the audience to tears. When it comes to humor every joke lands with the kids. Overall, A Dog's Journey has an uplifting message about how unconditional love can change lives.
In the End: A Dog's Journey hits the mark if you're looking to feel good, see cute puppies, and be reminded how love makes things that seem utterly impossible come true.