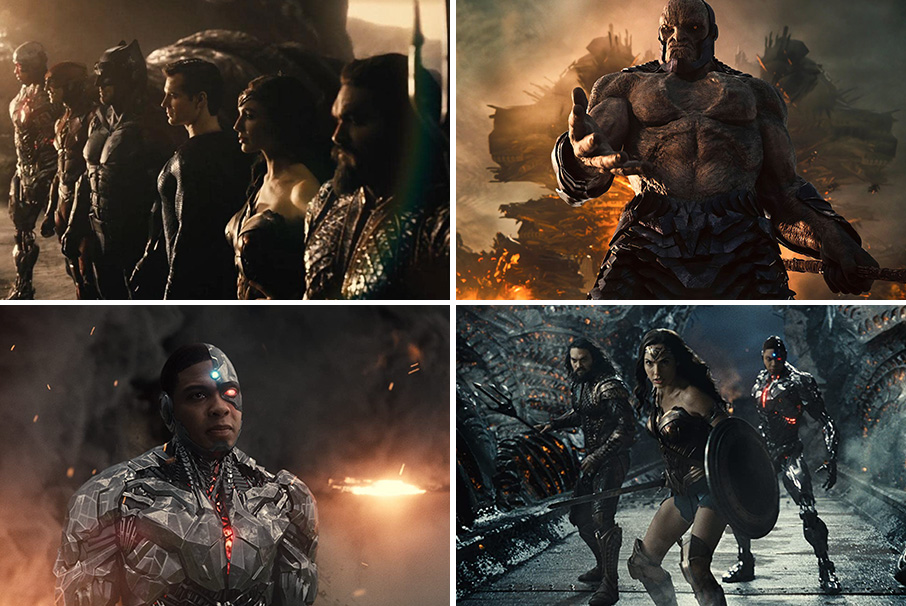 Photos courtesy of HBO Max
This is: The No Spoilers Preview Cut—Geek Girl Riot gets into Zack Snyder's Justice League for a spoiler-free teaser of what to expect.
Lead Up and Anticipation
Ever since the campaign to release #TheSnyderCut surfaced back in 2017, the internet has been divided over whether we needed a new version of Justice League. Sherin and Julian are joined by Mae Abdulbaki to dive into Zack Snyder's Justice League, starting with their feelings in the lead up to its release on Thursday on HBO Max (including which side of Snyder they're on).
The Preview Section
Our Rioters then get you hyped—and prepared—for ZSJL's four hour journey and tease some of the differences between this version and the original. They also attempt to answer the questions: Is this a better movie? And will the fans be happy?
Was it Worth it? + Teasers
Spending $70 Million+ on a "director's cut" seems a bit steep, even for Bruce Wayne standards—so our Rioters discuss whether or not ZSJL was worth it. Sherin also tells us why she thinks this is not #TheSnyderCut, instead it's a reboot (or retcon) that attempts to set the stage for the next stage of the DCEU. Our Rioters then give some spoiler-free teasers to watch out for, before closing out with what they hope comes next for DC.
Come back next week for our spoiler-filled breakdown of ZSJL! 
Tune in to Geek Girl Riot on idobi Radio every Tuesday at 11pm ET / 8pm PT for your dose of late-night geekery from our team of rioters. 'Til next time, see a list of everything our Rioters talked about below:
LINKS:
 – Zack Snyder's Justice League (read Sherin's review | read Julian's review)
 – Justice League
 – Joker
 – Batman: Gotham Knight
 – The Lord of the Rings
 – Batman v Superman: Dawn of Justice
 – John Wick
 – Aquaman
 – Wonder Woman
 – Birds of Prey
 – Shazam!
 – Godzilla vs. Kong
 – The Flash
 – Avengers: Endgame
 – Batwoman
Podcast: Play in new window | Download