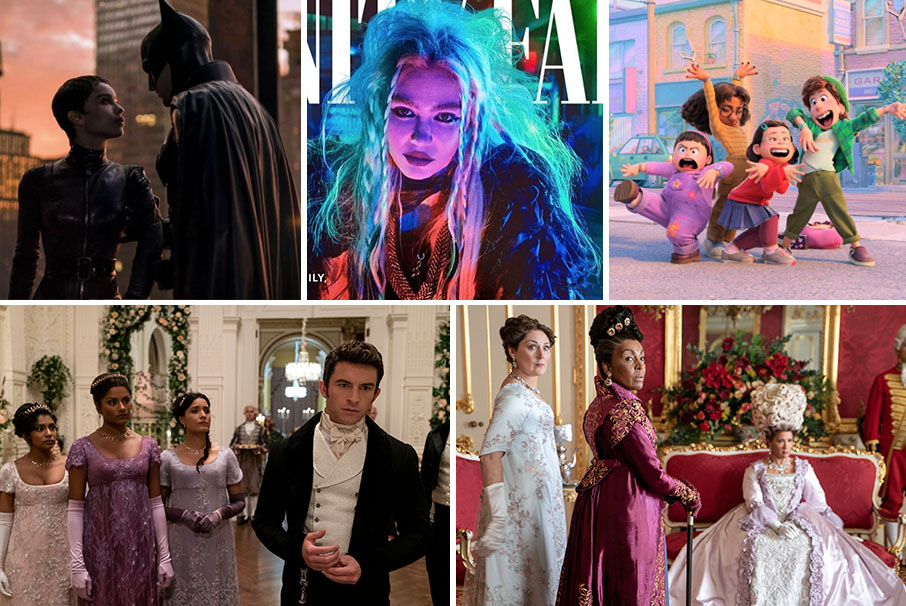 Put on your finest loungewear and join Geek Girl Riot for some piping hot tea about Bridgerton S2 and the latest pop culture trainwrecks.
Trainwrecks Part 1: The Racism Track
Sherin and Alex have had enough of the world's foolishness so they're here to make fun of it (and talk some damn good sense). They get into Zoë Kravitz being told she was too "urban" to play Catwoman in The Dark Knight Rises, before tearing apart the infamous review of Turning Red that claims it's unrelatable. They close out this segment by sharing the recent story about Ryan Coogler, who is definitely not a bank robber.
Trainwrecks Part 2: The Mental Health & Ridiculousness Track
We need to talk about Kanye. No matter your opinion of him or his ex-wife Kim Kardashian, something needs to be done about the current threats Kanye is making. Sherin and Alex break it down and talk about why mental health matters. 
Then they declare their love for sweatpants and compression tights, before imagining a world where Grimes was in the running to direct Dune. They finish up this round of trainwrecks by shaking their heads in unison at Jane Campion's recent speech-making.
Bridgerton S2
Dear listeners, we know you're on the edge of your seat waiting for Bridgerton S2 to grace Netflix on Friday, which is why the ladies Bearmont and Whimsnicole have arrived with tongues sharpened and wits at the ready. Our Rioters give you their spoiler-free thoughts on which parts you'll enjoy and which parts may not give you the thrills you'd expect. Let us know your thoughts when you binge-watch it on Friday and be sure to read our review too!
Tune in to Geek Girl Riot on idobi Radio every Tuesday at 11pm ET / 8pm PT for your dose of late-night geekery. 'Til next time, see a list of everything our Rioters talked about below:
LINKS:
"Earth is Ghetto" by Aliah Sheffield aka Nikkialiah used for promotional purposes under fair use
Find Nikkialiah and listen to "Earth is Ghetto" here

 – Bridgerton (read our review)
 – The Taming of the Shrew
 – The Viscount Who Loved Me – Julia Quinn
 – The Batman 
 – Zoe Kravitz being told she was too "urban" to audition for The Dark Knight Rises
 – Turning Red
 – "Turning Red is unrelatable because I'm a white man" review
 – Snowpiercer
 – Cars
 – Monsters, Inc.
 – WALL-E
 – Ryan Coogler is NOT a Bank Robber
 – Kanye West's threats against his ex-wife Kim Kardashian and her new partner Pete Davidson
 – Signs in a Toronto office "welcoming" employees back to work
 – Grimes wanted to direct Dune
 – Jane Campion's CCA speech
 – Cinderella
Podcast: Play in new window | Download