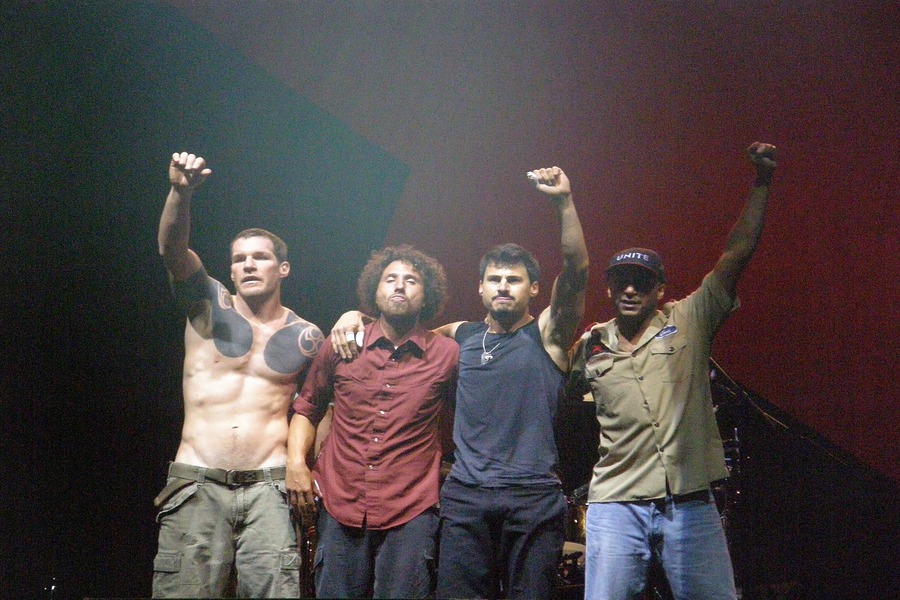 We're sorry, UK ragers: It doesn't look like Rage Against The Machine has any plans to return to next year's Reading & Leeds festival. Since postponing their 2022 slot, fans have been wondering if they will make it back to their beloved country anytime soon. With this year's festival just ending and 2024 plans well underway, the possibility is slim to none.
In an interview with NME, Melvin Benn of Festival Republic shares with fans that it is highly unlikely that the band will return to the festival anytime soon.
"It's not an agenda item at the moment, let's put it that way," he says. "Rage are a U.S.-based act and would very rarely do one-off shows, so it would need to fit into a lot more scheduling."
While scheduling and logistical issues could easily keep the band from going overseas, Rage Against The Machine continues to show support for Reading & Leeds, as well as their UK fans, on Instagram. Just last week, the political act shared a video from their performance at the festival in 1996. Marking 27 years since the appearance, the video shows the entire band pouring their raw emotions and revolutionary political messages onto the stage.
Their contributions to the genre do not go unnoticed. Back in May, the Rock And Roll Hall Of Fame announced that Rage Against The Machine would be among the 2023 inductees into the museum.
The band shared their response to the induction via Instagram.
"Many thanks to the Hall of Fame for recognizing the music and the mission of Rage Against The Machine," the post reads. "We are grateful to all of the passionate fans, the many talented co-conspirators we've worked with, and all the activists, organizers, rebels, and revolutionaries past, present, and future who have inspired our art."
To keep up-to-date with all things Rage Against The Machine, be sure to go to their website.