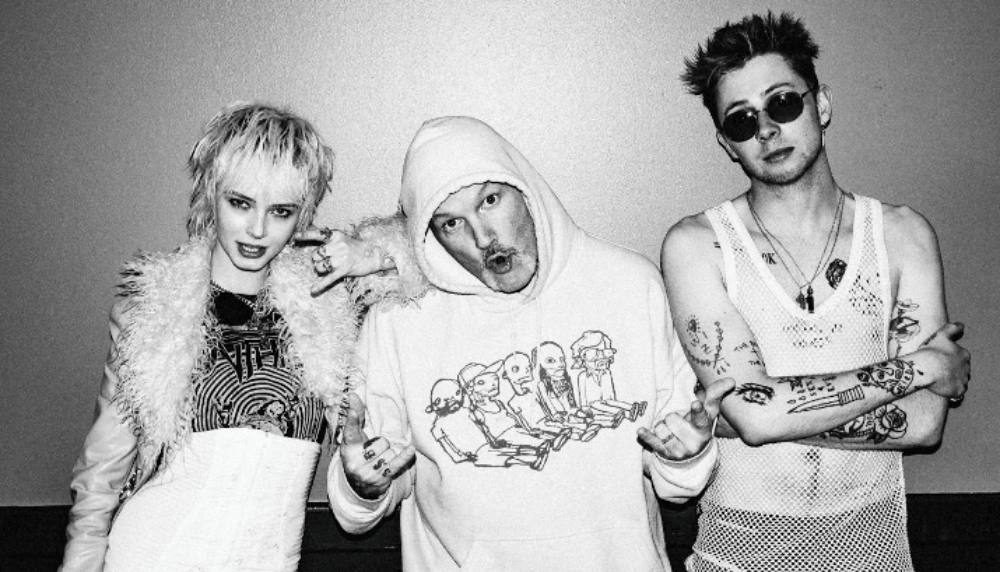 Wargasm and Fred Durst are a match made in Heaven, so it makes sense that they would come together for a track like "Bang Ya Head". First crossing paths when asked to join Limp Bizkit on their US tour last year, the incendiary duo brought their own brand of destruction to the States in a big way. In the time since, they have shared a mixtape, EXPLICIT, and announced their debut album, Venom. And with this new collaboration, they are bringing together everything they have learned to create their quintessential track.
"Bang Ya Head" is the sort of song that is made for dingy clubs and debaucherous nights. Nu-metal at its most deranged, hard rock at its catchiest and electronica at its most blistering, it is a caustic mix of sounds that rock the eardrum into submission. With huge sing-along refrains and the sort of riffs that could split rock, it's a punisher. And then there is Fred, who still sounds as fresh as he did at the turn of the millennium. It's a joy to hear both parties have so much fun with the song, and it's going to be a joy to watch it grow and grow.


Vocalist Sam Matlock had this to say about the track, showing that there is a depth to the destruction:
"When I was working in bars it always drove me insane how much it costs us to live, and how little money we make. The worlds going fucking crazy, and everything's getting so expensive – how the fuck are we meant to buy a life? It's just this nightmare cycle until you get lucky. Like banging your head against a brick wall over and over and over – you bang your head until you break your fucking neck.
 
"We took that energy and put it onto a guitar at our friend's house in LA, then a microphone in a bathroom somewhere so the neighbors weren't too pissed off, then we asked the one and only Fred Durst if he wanted to join in and he did – now we have this monstrosity. We've been waiting so damn long for you to hear this……"

Wargasm will release their debut album Venom on October 27. They are also currently supporting Corey Taylor across the US to celebrate. Here are all the dates you need to know.
Tour Dates:
Sept. 9—Cincinnati, OH @ The Andrew J Brady Music Center
Sept. 10—Alton, VA @ Blue Ridge Rock Festival 2023
Sept. 12—Montclair, NJ @ The Wellmont Theater
Sept. 13—Boston, MA @ House of Blues Boston
Sept. 15—Wallingford, CT @ The Dome at Toyota Oakdale Theatre
Sept. 16—Huntington, NY @ The Paramount
Sept. 18—North Myrtle Beach, SC @ House of Blues Myrtle Beach
Sept. 19—Lake Buena Vista, FL @ House of Blues Orlando
Sept. 21—Huntsville, AL @ Mars Music Hall
Sept. 22—Louisville, KY @ Louder Than Life Festival 2023
Sept. 24—Houston, TX @ House of Blues Houston
Sept. 25—Dallas, TX @ House of Blues Dallas
Sept. 27—Albuquerque, NM @ Revel Entertainment Center
Sept. 28—Tempe, AZ @ Marquee Theatre
Sept. 29—Henderson, NV @ The Dollar Loan Center
Oct. 1—San Diego, CA @ House of Blues
Oct. 3—Riverside, CA @ Riverside Municipal Auditorium
Oct. 5—Los Angeles, CA @ The Wiltern
Oct. 7—Sacramento, CA @ Aftershock Festival