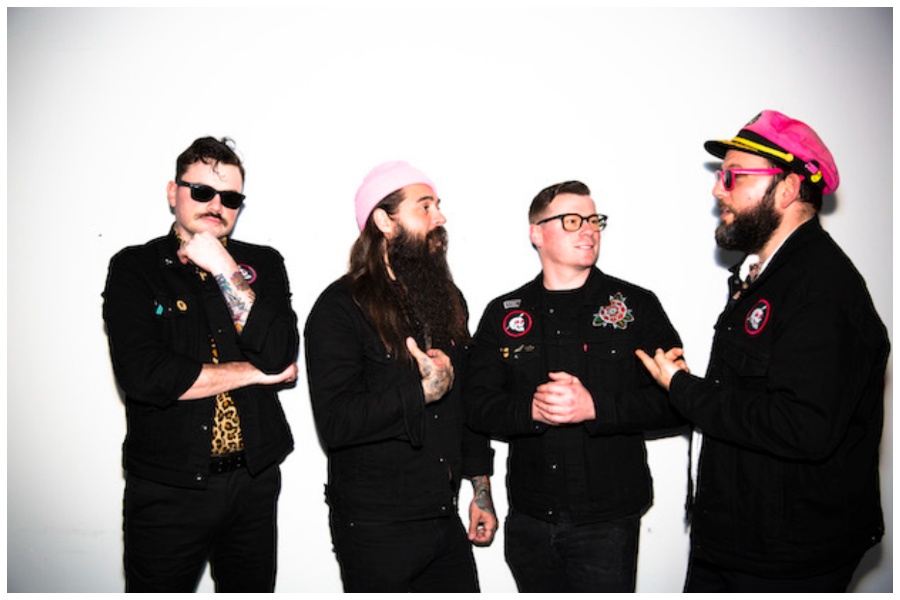 Nashville's rock titans, The Pink Spiders, are generating immense excitement ahead of their highly-anticipated fifth studio album, Freakazoid, set to release on July 7. However, their impact extends far beyond their music, as they proudly demonstrate their support during Pride Month. Last month, the band made a resounding statement by releasing their second single titled "Devotion". A powerful tribute to drag culture and an unwavering display of support for the LGBTQIA+ community in Nashville.
With Freakazoid on the horizon, The Pink Spiders are not only delivering their trademark sound but also using their platform to promote inclusivity and celebrate diversity. The release of "Devotion" exemplifies their commitment to fostering a sense of unity and empowerment, specifically highlighting the vibrant drag community. By embracing and uplifting LGBTQIA+ voices, The Pink Spiders demonstrate their dedication to creating an inclusive space where all individuals feel seen, heard, and celebrated.
In an exclusive chat with idobi, The Pink Spiders share the LGBTQIA+ icons that helped shape them as artists and people. Check out our chat and their new music video for "Devotion" below.
Queen
Queen is my absolute all-time favorite band. Over the span of their career, they've forayed into just about every subgenre of rock 'n' roll and done it better than anyone else. Their music speaks to the power of self-expression and pushing creative boundaries.
David Bowie
David Bowie is a massive influence on me, a genre-spanning artist who constantly reinvented himself to challenge societal norms and embraced his individuality. There were times when I would write a song and wonder, "is this a Pink Spiders song?" and I would just think, "Bowie would never ask that question, he'd just do it."
Lesley Gore
If you don't get fired up listening to Lesley Gore singing "You Don't Own Me," check your pulse. With a powerful voice and poignant lyrics to match, she championed independence and challenged traditional gender roles, inspiring women to assert their rights and speak their minds.
Joan Jett
Joan Jett is a rock 'n' roll pioneer who shattered gender stereotypes and paved the way for female musicians in a male-dominated industry. Her raw energy, rebellious spirit, and unapologetic attitude have inspired countless artists, myself included.
Luther Vandross
Those velvety smooth vocals, combined with the most unreal range and massive hooks. Luther Vandross was a MASTER of his craft.