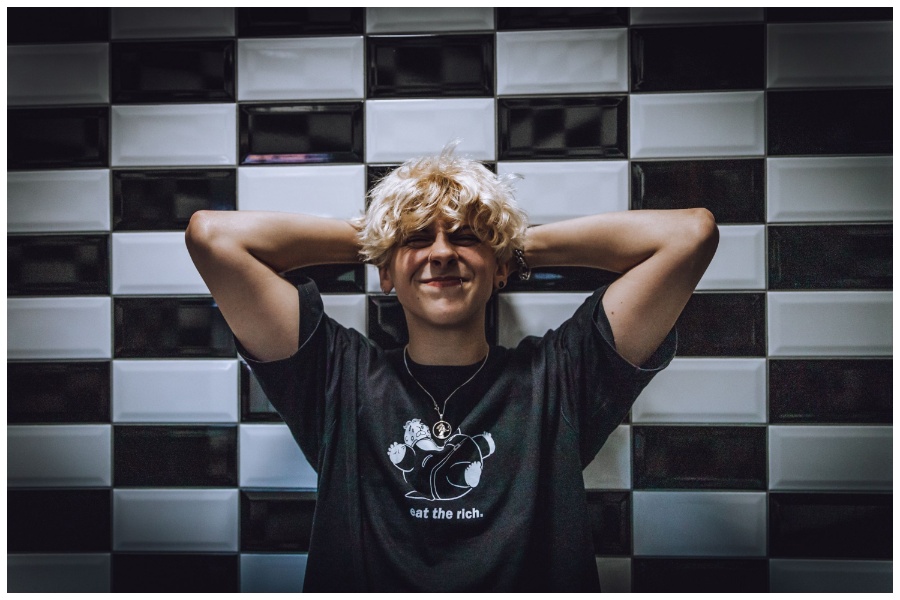 Music has always been a powerful medium for self-expression and storytelling. For many individuals within the LGBTQIA+ community, it has served as a means of finding solace, understanding, and empowerment. Throughout history, numerous artists have fearlessly embraced their identities and used their music as a platform to advocate for queer rights and visibility.
In an exclusive chat with 23-year-old queer musician and activist, NOAHFINNCE, he shares 5 LGBTQIA+ artists that left a resounding impact on his life and who have deeply inspired him as an artist. From Laura Jane Grace to Billie Joe Armstrong of Green Day, these artists have played a significant role in shaping NOAHFINNCE's artistic journey. Their authenticity, resilience, and ability to inspire and connect with listeners have not only impacted NOAHFINNCE but have also contributed to the wider representation and acceptance of the LGBTQIA+ community within the music industry. Check it out below!
ANOHNI
STANDOUT SONG: "For Today I Am A Boy"
ANOHNI was probably the first exposure I had to a trans person as a kid, my parents would always play her in the car. The way she expresses the depth of her emotions surrounding transness in her music is hauntingly beautiful. I had never been so touched by a piece of music as when I heard "Hope There's Someone" in 2005 when I was only 5 years old.
Laura Jane Grace
STANDOUT ALBUM: Transgender Dysphoria Blues
I first heard Against Me! shortly after Laura Jane Grace came out as trans and I became obsessed with her album Transgender Dysphoria Blues and her story. Hearing the lyric "does god bless your transsexual heart" made me feel so seen and it honestly still gives me goosebumps listening to it today. She's just…so cool.
Billie Joe Armstrong
Apparently, I used to cry as a kid if my mum didn't put Green Day on in the car and even though I don't listen to them as much anymore, their music has undeniably influenced the way that I write songs. I love how Billie has been openly bisexual for over 25 years, no doubt he's made a lot of kids in the scene feel seen!
David Bowie
STANDOUT ALBUM: Hunky Dory
My mum pretty much raised me on David Bowie. I remember singing "Kooks" with her all the time. I think it's insanely impressive to me that Bowie managed to be as authentic to his sexuality and expression as early as he did. No doubt he inspired generations of queer artists.
YUNGBLUD
STANDOUT SONG: "the freak show"
I love that YUNGBLUD is at the forefront of the new generation of alternative music and culture. He is one of the most genuinely authentic people within the scene and spreads such a positive message that I know has made queer kids all over the world feel safe. He's the first of his kind.