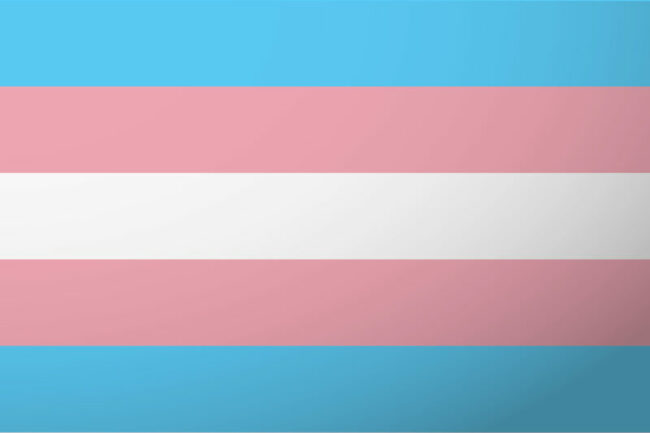 Every year on March 31st, we honor International Transgender Day of Visibility by celebrating the resilience of trans and non-binary people everywhere. This is a day dedicated to elevating voices and experiences from this community of incredibly strong and endlessly brave individuals. We are your sons and daughters, mothers and fathers, sisters and brothers. We are your neighbors, coworkers, and friends. The trans community is a diverse community and represent all ethnic and racial backgrounds. We are the voices coming through your stereo.
The music industry is flooded with artists who identify within this community. We make rock music, pop music, metal music, folk music, and everything in between. Today we are highlighting 10 incredible trans acts within our amazing music scene.
NOAHFINNCE
NOAHFINNCE wins over his fanbase with his sarcastic wit, energetic stage presence and punchy anthems. The pop-punk star hailing from England channels the chaos of modern life into his catchy tunes. He rose to the spotlight early in life with his charismatic YouTube videos, drawing in supporters from all over the world. Noah is currently signed to Hopeless Records and has released two EPs, STUFF FROM MY BRAIN and MY BRAIN AFTER THERAPY. He is set to embark on a full US tour kicking off this April. Tickets can be purchased here.
Kim Petras
You may know Kim Petras from her insanely viral collab with Sam Smith, "Unholy". However, Petras is so much more. Currently ranking as the 74th most popular artist in the world on Spotify, she is a pop icon. The German-born singer and songwriter began her career as a teenager, releasing music independently from 2016 to 2020. She relocated to Los Angeles and signed with Republic Records in 2021. Inspired by the late '90s and early 2000s, she credits inspiration from Britney Spears, Spice Girls, Lady Gaga, and Boy George. Her EP Slut Pop shot her into the forefront of the music industry.
Grumpster
Oakland's own grunge-punk group, Grumpster is the gritty throwback vibe you need in your life. After releasing their debut full-length album, Underwhelmed via Asian Man Records in 2019, the band had big plans to tour the country with Anti-Flag in 2020. We all know what happened next. Thankfully, this didn't slow them down at all. They signed with Pure Noise Records in 2021 and released their sophomore album, Fever Dream last year. Grumpster bonds over the Gilman-forged punk sound that swept the underground in the 80's and 90's. Frontman Donnie Walsh writes compelling and undeniably relatable lyrics and their music is dirty, raw, and full of life.
100 gecs
If you know what hyperpop is, you know who 100 gecs are. Many argue that the duo brought the genre to the mainstream by absolutely dominating the internet with their auto-tuned, exaggerated, and infectious ear worms. The band uses excessive compression and distortion to create their unique sound. Laura Les and Dylan Brady weld together the scavenged scraps of their musical influences into a dangerous machine. With two previous albums 100 gecs and 100 gecs and The Tree of Clues under their belt, the group won over the hearts of many. They recently released a brand new album 10,000 gecs featuring popular single "Hollywood Baby" and head out on a full US tour this may. Grab tickets here.
SeeYouSpaceCowboy
Pure Noise Record's hardcore prodigy, SeeYouSpaceCowboy, create brutal music that feels like an emotional assault on the senses. Their most recent album The Romance of Affliction focuses on the horrors of existence. From death to drug use, to visceral pain, they refuse to shy away from the dread-infused experiences of life. Frontwoman Connie Sgarbossa shares, "Writing music is cathartic to me. Getting things on paper is the only way I know how to deal with stuff."
The band is set to perform at Louder Than Life Festival, happening Sept. 21-24, and Aftershock Festival, happening Oct. 5-8. Tickets are on sale here.
Shea Diamond
Human rights activist Shea Diamond is unapologetically blazing her way through the universe, creating incredible awareness and change for the LGBTQIA+ community. She was nominated for the Glaad Media Award for Outstanding Music Artist and received the Blacktie Dinner visibility award in 2019 and The Ruth Ellis Center Youth Impact award. Crediting Tina Turner and Whitney Houston as her main inspirations, her music is saturated in soul and R&B. She has written many queer anthems such as "I Am Her," "I am America," and "American Pie." Shea Diamond continues to inspire queer people everywhere.
Cavetown
Cavetown, otherwise known as Robin Skinner, has been creating imaginative and thoughtful bedroom pop music since he was only 14 years old. Self-producing many of his early releases, he emerged without any virality or gimmicks. Instead, he gained over 1 billion streams across streaming platforms and 2 million YouTube subscribers by remaining entirely pure of heart and relatable to the youth. His 2018 release Lemon Boy captivated the internet by storm, leading him to sell out major venues across the United States and ink a deal with major label, Sire Records under the Warner Music Group umbrella. He went on to release albums Sleepyhead, Man's Best Friend, and most recently worm food. If you are looking for a sound that will soothe your soul, Cavetown is the artist for you. Catch him on tour this summer by grabbing a ticket here.
Laura Jane Grace
We can all agree that Laura Jane Grace is a legend. Frontwoman of punk band Against Me! and current solo artist, Grace paved the way for many younger trans musicians by coming out at a time when being transgender was not nearly as accepted as it is today. She literally changed the world within the punk rock music scene. With releases like Transgender Dysphoria Blues and "Androgynous" across both projects, she speaks on her experiences without hesitation, fear, or shame. She is direct, straightforward, and empowering in her writing, leaving no room for remorse. When the music industry desperately needed a voice and a face for the community, she arose with bravery. Thank you, Laura Jane Grace. Listen to her most recent release, "I Like You" now.
The HIRS Collective
With a brand new album We're Still Alive hitting our ears last week via Get Better Records, The Hirs Collective are releasing crucial and much-needed music during a time of strife for the LGBTQIA+ community. The recent passing of several anti-trans bills in our country have put an unimaginable and debilitating amount of strain on queer people. The HIRS Collective exist to celebrate, defend, and fight for the survival of trans, queer, black, poc, women, and any other groups who have to constantly face violence, oppression, and marginalization. They share, "We are a collective of freaks that will never stop existing. Infinite and never-ending. No one is going to kill us, we are going to live forever."
We're Still Alive is a collaborative record, featuring over 35 musicians and vocalists across its 17 tracks. Listen to the most popular track, "Trust The Process" and join the collective.
Nervus
Nervus explore the complex themes of gender dysphoria, the politics of self and personal identity, and the general queer experience as a whole. Starting in 2017, the group has toured the US, UK, and Europe with acts like PUP, Creeper, and Anti-Flag. Their most recent album The Evil One is filled with gripping gang vocals, memorable choruses, and cutting-edge guitar tones. Another incredible act brought to us by Get Better Records, the band proves that underground punk music can be just as, if not more, effective and important as the mainstream. The band wrapped a tour of the UK with The Deadnotes in February of this year. Hopefully, we will get them back over in the US soon.
Trans people have been making music since the beginning of time. We have always been here and we always will be. Go out and discover your new favorite trans artist today, and then go tell all of your friends.