The coffee is brewing and the birds are chirping. Drown them out with new music.
It's time to Rise Rock n' Shine…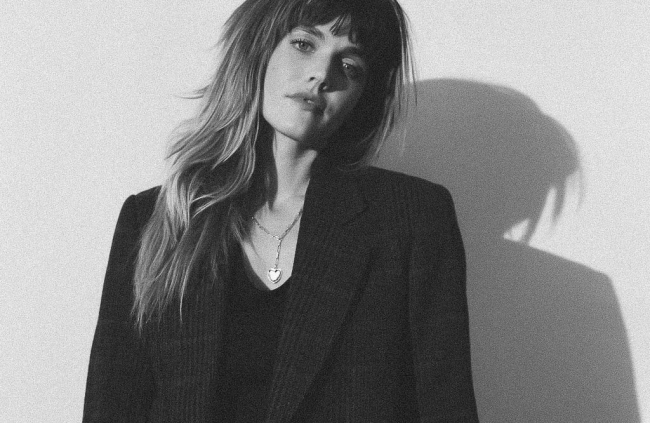 Who: Los Angeles' Boh Doran found a special niche in the music world. Inspired by the greats of the 80s and 90s, she carved her path with plenty of influence from her own creativity.
What: Hear her latest earworm "Cat's Cradle".
Why: You know those dreams you regret waking up from? That's what Boh Doran's "Cat's Cradle" feels like. The indie songstress pulls us into an ethereal music scape but not in the ways you're expecting. By weaving a nostalgic thread into the tune, it transcends the indie pop you've heard before and becomes something you never knew you needed.
FFO: idobi Anthm
Find Boh Doran on Facebook, Twitter, Instagram, and her website.
"This was the first song I wrote of the batch I put out starting this past summer… it is really the pinnacle theme of all this music. 'Cat's Cradle' is an image for the 'game of life.' We are born into it, we choose how to play and participate and then we die. It's a cat's cradle because it's a web, a string that ties us all together, an illusion and at the end of the day just a kid's game. I've been producing my own music for about three years now and its also illustrative of my many influences… Mazzy Star, The Cranberries, late 90s/early 00s alternative, Dan Wilson, new wave music, a lot of contemporary indie rock bands (too many to list). I will continue to release music this year and am planning on a full EP or album." – Boh Doran
—
—
Who: The UK's Nervus is making good tunes for a good cause. The band teamed up with friends like Koji + Solstice Rey for a new split called Sunday, Someday, with proceeds going to one of the member's top surgery and aftercare. Pick up a copy on 3/26!
What: Catch their track "Between The Lines (ft. Erik Garlington of Proper)".
Why: What are the boxes we bind ourselves into and why do we do it? This is the question Nervus asks on "Between The Lines". The band takes on societal change with a timeless alt-rock tune. Turn it up and take an inquisitive trip through humanity's biggest hurdles. Once you reach the end of the song, you'll already be itching to hit replay—and to add the lyrics to your Instagram bio.
FFO: idobi Radio
Find Nervus on Facebook, Twitter, Instagram, and their website.