Our hearts are full thanks to Hopeless Records today. They've just released Songs That Saved My Life, a new covers compilation by all your faves, to raise money for suicide prevention and mental health charities. With songs from the likes of As It Is, Dance Gavin Dance, Dan Campbell & Ace Enders, and more, you'll be treated to twelve musical gems while helping an incredibly important cause. Each artist chose songs that helped them get through difficult times in their lives and now they're sharing their stories with you.
You'll be transported back to the 90s when Neck Deep take on Natalie Imbruglia (that shot-for-shot video is our fave thing), while Taking Back Sunday's intense cover of Smashing Pumpkins is what emo dreams are made of. Dream State's version of Linkin Park's "Crawling" is the most beautiful tribute to the late Chester Bennington and will bring tears to your eyes. And when you first hear The Maine's haunting take on "Transatlanticism" by Death Cab For Cutie? You'll get chills in the best way.
Laura Jane Grace from Against Me!, who contributed a badass version of "People Who Died" by Jim Carroll, says of the charity compilation: "I've always thought music was about taking all the sadness, pain, fear and trouble that you have weighing on you and turning it into something empowering, celebratory and life-affirming."
Hopeless will donate 50% of the compilation's profits to the charities Hope For The Day, To Write Love On Her Arms, and Crisis Text Line. The label will also be giving away a $10,000 grant to a non-profit focused on mental health.
If the recent tragic losses in the music industry have taught us anything, it's that you never know who might be hiding their pain and how much your words and actions can help others. Music in its purest sense has always been about forming connections with others and Songs That Saved My Life is reaching out in the most beautiful way. Share this album with a friend, with strangers, with your loved ones and start a conversation about mental health today.
Pick up Songs That Saved My Life now.
Tracklisting:
1. Neck Deep – Torn (Natalie Imbruglia cover)
2. Movements – Losing My Religion (R.E.M cover)
3. Stand Atlantic – Your Graduation (Modern Baseball cover)
4. Dance Gavin Dance – Semi Charmed Life (Third Eye Blind cover)
5. Against Me! – People Who Died (Jim Carroll cover)
6. Taking Back Sunday – Bullet With Butterfly Wings (Smashing Pumpkins Cover)
7. Dream State – Crawling (Linkin Park cover)
8. As It Is – Such Great Heights (The Postal Service cover)
9. Oceans Ate Alaska – Shape of my Heart (Sting cover)
10. Too Close To Touch – Let It Be (The Beatles cover)
11. Dan Campbell & Ace Enders – Broom People (The Mountain Goats cover)
12. The Maine – Transatlanticism (Death Cab For Cutie cover)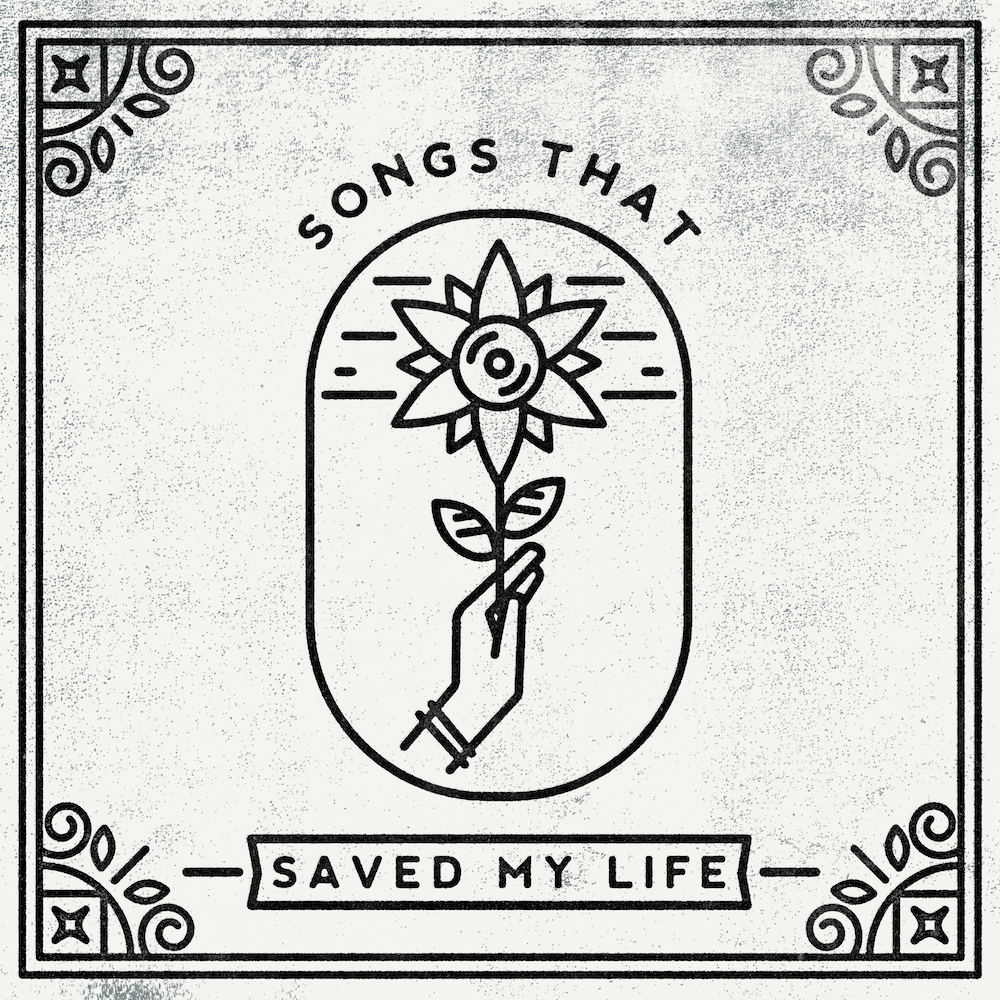 If you're dealing with mental health issues or suicidal thoughts,
please visit the below resources:
American Foundation for Suicide Prevention
American Psychological Association
Mental Health America
National Suicide Prevention Lifeline
Warmlines