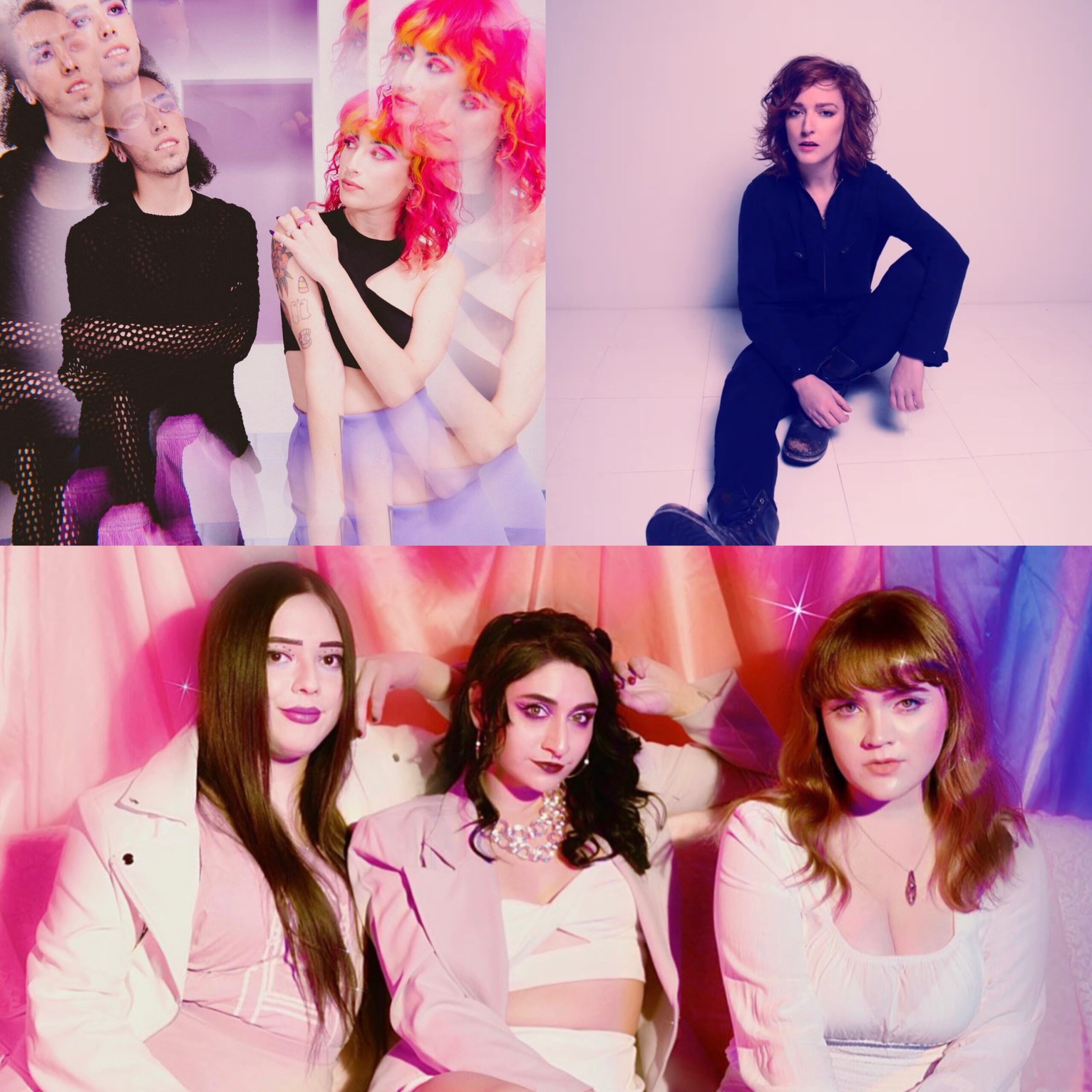 Here we go again! Today marks our third feature for Pride month, and we have another wonderful group of brand-new artists to highlight. This feature and this entire month belong to our friends who are gay, lesbian, bisexual, pansexual, transgender, non-binary, intersex, or anywhere in between on the spectrum. If this is the first time you've jumped into this feature, my name is Tate Logan, and I am a transman that has been involved in the alternative music space since I was a kid. I've played in bands, toured the country, released albums and obsessed over all things music for basically my entire life. I host a show right here on idobi radio called Punk Goes Pride. I started this show about a year ago because I felt like the scene was flooded with queer artists, but not all of them were getting the attention and platform that they earned and deserved.
A bit about the show if you missed it. Punk Goes Pride is an exciting platform for artists both in the LGBTQIA+ community and our allies. The conversations are fun, silly, light-hearted and honest to highlight the experience of queer artists as natural and normal. It's cool to be queer! The show focuses on the part "after it gets better" so listeners struggling with their sexuality and gender identity know they have incredible experiences to look forward to as the result of being brave and strong. The show aims to build a bridge between communities by providing a fresh outlook on queerness in music. Punk Goes Pride is working to make the punk and alternative scene a more inclusive space.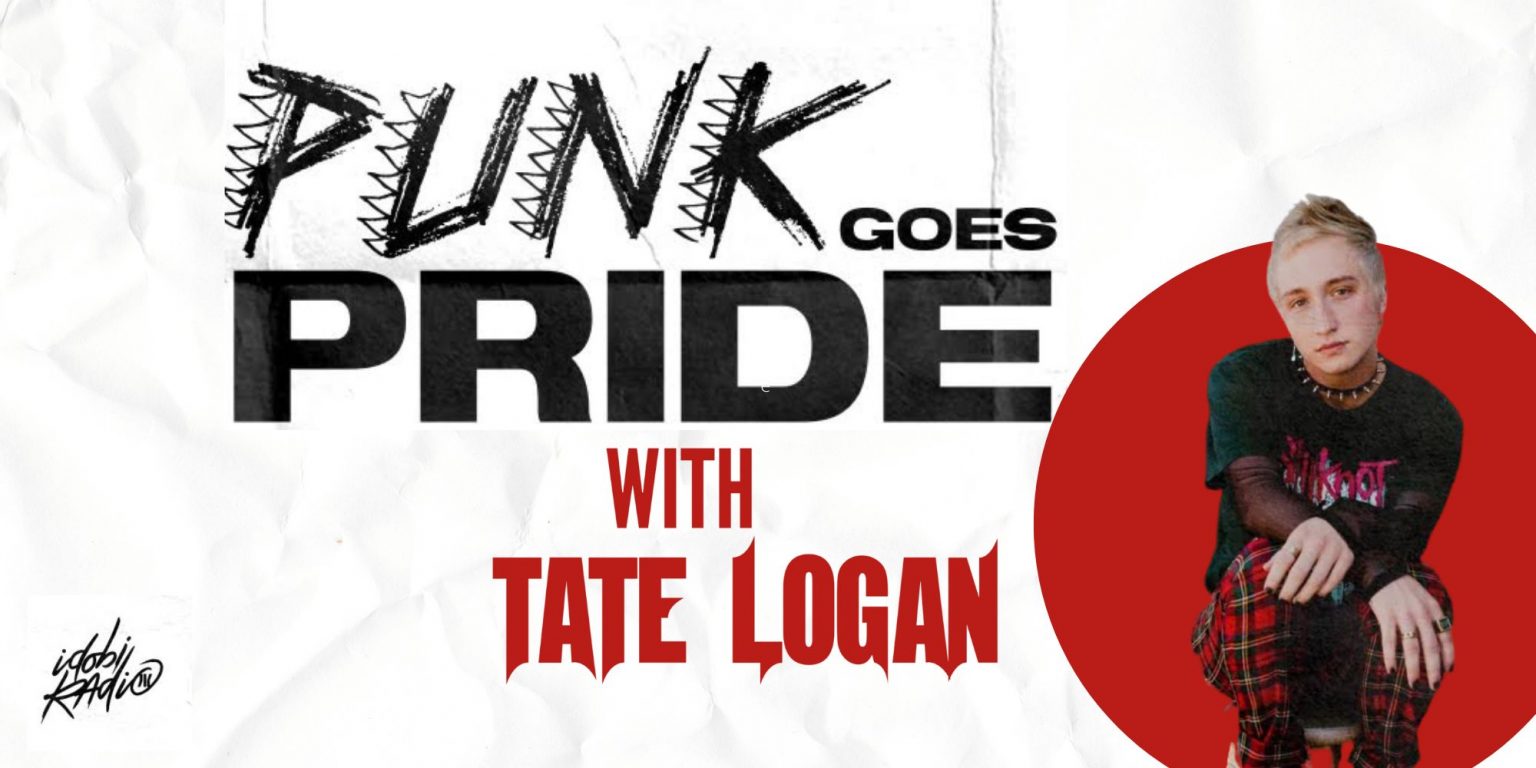 This month idobi will be highlighting many of the artists I have had the pleasure of talking to on my show, along with several others that are making wonderful strides for our community. Today we are highlighting three more incredible artists. Welcome to idobi, celebrating pride with Punk Goes Pride Vol. 3!
Honey Revenge
Honey Revenge is the Los Angeles-based pop-rock duo currently taking over the scene. Consisting of lead vocalist Devin Papadol (She/Her) and lead guitarist Donovan Lloyd (They/Them), the band signed to Thriller Records this year after dropping independent the single "Miss Me". They are gearing up for the release of their debut album Retrovision, set to drop June 23rd. So far, they have teased the record with six singles. They include "Distracted", "Are You Impressed?", "Rerun", "Worst Apology", "Airhead", and "Favorite Song". In this episode of Punk Goes Pride, Honey Revenge and I chat about their signing to Thriller and their growth on TikTok. As long-time friends in the alternative scene, this episode is packed with jokes and sarcasm that is sure to make you laugh along with us. Check out their music video for "Are You Impressed?" here!
Hoity-Toity
Hoity-Toity is a buzzing all-girl band hailing from sunny California. They have had incredible viral success on TikTok, showcasing both their clever humor and music skills. The group first hit the scene as teenagers, made-up of drummer Kelsey Caselden (She/Her), vocalist/keyboardist Shelby Muniz (She/Her), bassist Tana Snyder (She/Her), and guitarist Aria Hurtado (She/Her). Hoity-Toity fuses intense rock riffs with irresistible pop hooks, making their sound reminiscent of Lemonade Mouth. The band has released two EPs, including Not Your Kind in 2019 and, most recently, As Above in 2023. In this episode of Punk Goes Pride, we chat with Hoity-Toity about being women in the alternative scene, their influences growing up, and the writing process surrounding their upcoming music. Check out their music video for the lead single from As Above, "Playing The Game" below!
PRONOUN
PRONOUN is the brainchild of Alyse Vellturo (She/Her). The Brooklyn-based indie label manager by day and bedroom pop emo artist by night. She is the CEO of Sleep Well Records and label manager for The Orchard Music Distribution. All while consistently dropping indie-pop bangers and touring with some of the most formative emo bands in the scene. PRONOUN's most recent EP, OMG I MADE IT, boasts incredible tracks like "I WANNA DIE BUT I CANT (CUZ I GOTTA KEEP ON LIVING)" and "I'M RIGHT BACK IN IT", both incredibly catchy pop-infused tunes. However, PRONOUN takes a more somber and serious approach with her latest single, "roe v gofvckurself". This episode of Punk Goes Pride focuses on the overturning of Roe v Wade, male privilege and the experience of being a woman in music. We also discuss the release of OMG I MADE IT and her journey from working at The Orchard to becoming an artist. Check out PRONOUN's music video for "run" below!
Thanks for checking out idobi celebrating Pride with Punk Goes Pride Vol. 3. Stay here and stay queer!