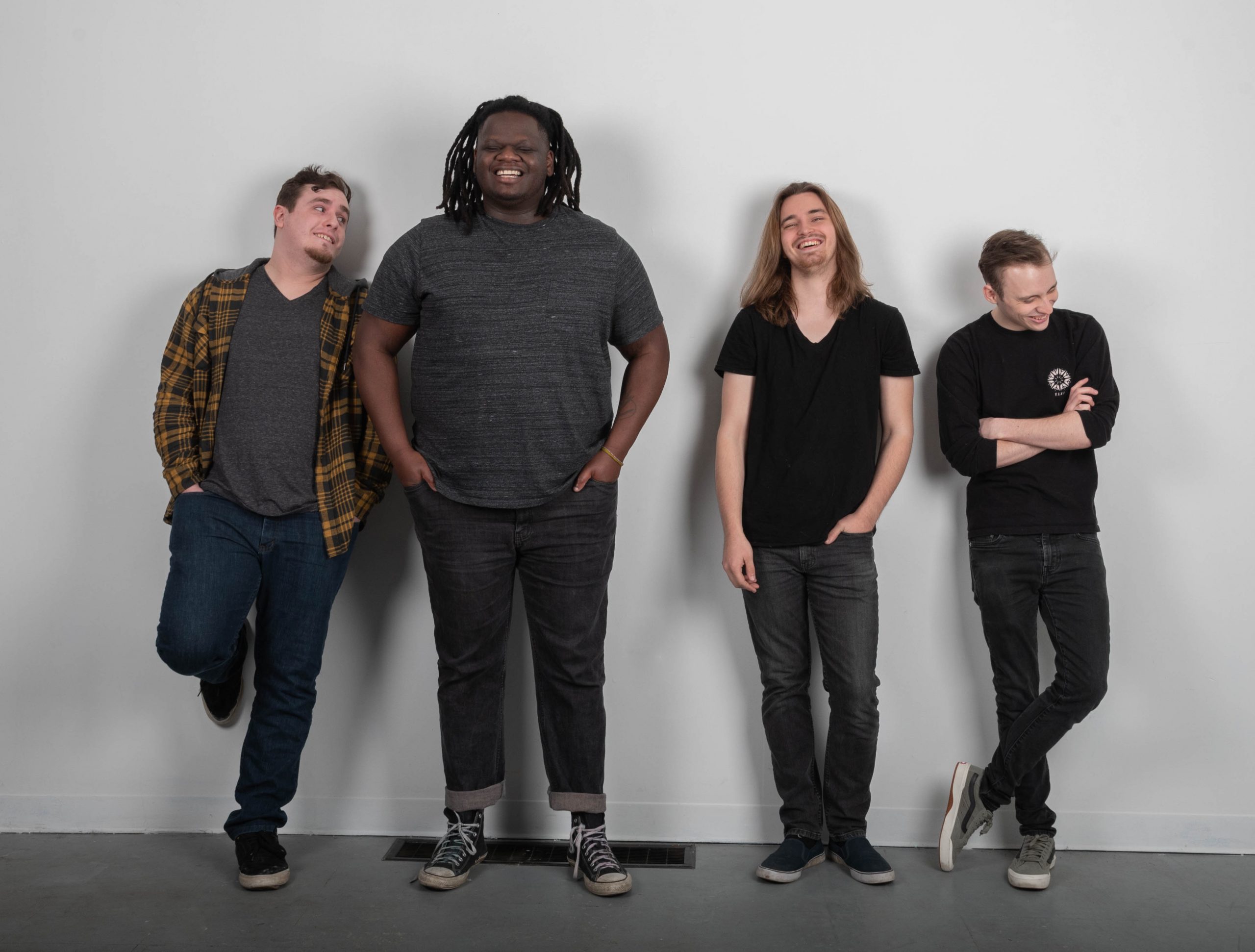 "Invisible" is clever. As a pop-punk banger, it would be easy for As Time Fades to rest on the laurels of the track's catchy hook and euphoric breakdown. But the real beauty of "Invisible" is the clever way the music gives life to its lyrical meaning.
The band is pretty explicit when explaining what the song is about, "This track explores the feeling of being so overwhelmed with the inconsequential things in life that you get lost in the chaos and begin to lose your sense of self and sight of what matters—experiencing life fully."
The track's energy is kinetic, contagious and imposing. Much in the same way anxiety is when it's in the process of crushing you into feeling like you're nothing, like you're invisible.
Most of the song consists of this bright exciting sound. Toby, the drummer, explains, "I'm super happy with the energy of this song, it never lets up. Every time it comes on I can't help but smile!" This is mirrored by guitarist/vocalist Danny, "Writing this song was super fun all around. I remember writing the vocal melody for the chorus while sitting in traffic and I just kept replaying the song and singing it over and over again. Still not annoying."
This leads into the expressly necessary breakdown; without it, the song would suffer. The breakdown serves as the catharsis for the bouncing crushing anxiety of the rest of the song. It wrests control away from the "small stuff" we sweat over all too often. Vocalist/guitarist Dan explains, "I remember when Danny suggested that we should have a breakdown with screaming in it. I was super skeptical at first, but when Ben (from Elbow Room) walked into the studio and literally nailed the part he wrote, I was sold."
Outside of its subtle cleverness, the music is just plain fun. Bassist Schuyler says, "When I wrote the breakdown bass line, I wanted to capture the energy and fun that Belmont has in their writing and I hope you can feel that bounce!" Personally, it's our favorite part of the song, but we're always partial to a raw guttural bass.
"Invisible" is the second single off As Time Fades' upcoming EP Trust Fall. If rambunctious tracks underpinned by sharp musical/lyrical interplay is what we can expect from the album, we're all ears with a fistful of money. Gimme more, please!
Fun facts about As Time Fades + "Invisible" ft. Elbow Room:
"We bought way too much fucking color powder lol! There's about 20 pounds of it sitting in a trash bag at one of our places—we had to double bag it since that stuff gets everywhere. It was totally worth it though because…well the results speak for themselves. Big shout out to Vince (Vince Lundi Films) and Henry (Anchor 52 Studios) for all their hard work on this video shoot. Also, big shoutout to Benjamin from Elbow Room for giving this song the edge and fullness it needed with his feature!"
Keep up with As Time Fades: