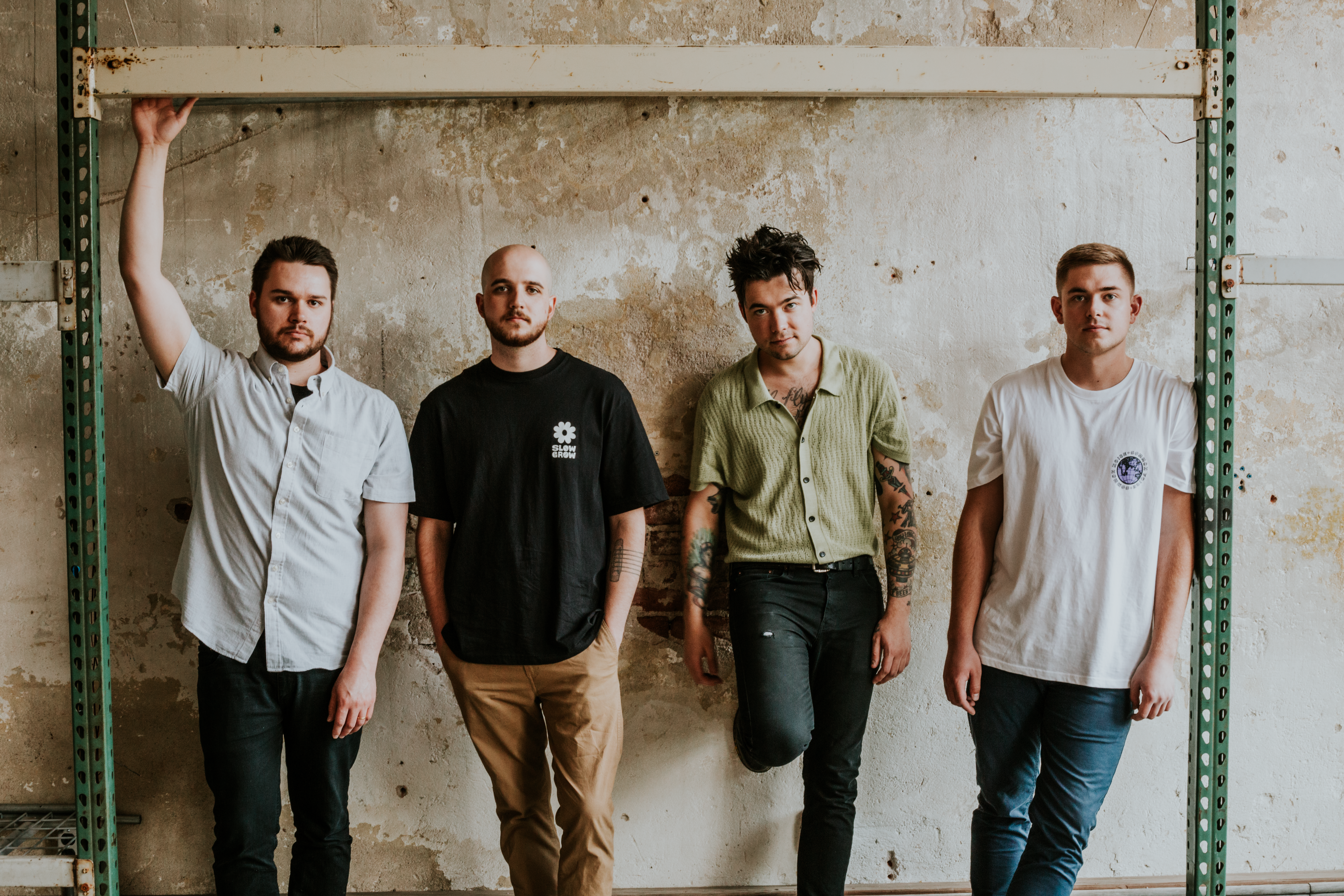 With anti-vaxxers and anti-maskers ruining our chances at a return to "normal" and the Delta variant on the surge, we could all use a little musical catharsis. "The Blur" delivers in a bristly pop-punk way that seems perfectly timed. Northern Colorado's One Flew West explains, "'The Blur' was the first song we wrote and put together after our tour got canceled in March of 2020." The song bounces from verse to verse with pop hooks and angsty breakdowns wholly capturing a feeling that unfortunately seems to be circling back around.
There is a certain type of frustration that is borne of the feeling you are wasting your life; a crushing blur of monotony, depression, impotence and anger. The song touches on all of those facets but ultimately brings us back to a grounded philosophy of mindfulness. "'The Blur' is our attempt at trying to capture what I think many of us have felt in our current state of the world. Nothing is ever quite as it seems and it's never been a better time to reset your frame of mind to focus on the simple little things that bring us together," says the band.
The song builds its blur of feeling bit by bit, adding a taste of each instrument until they come together in tense breaks. That tension releases in the catchy chorus that highlights the focus on the "simple little things."
If there has been a silver lining through all of this, it is definitely the renewed focus on the little things: catnaps in the afternoon, delving into a new hobby, relishing perfectly steeped tea, smelling the wind after a rainfall. Or maybe it reinforced your desire for face-to-face social interactions like it did for the band: "We were all heartbroken and this song is about just wanting to play music with your best friends." Human connection. Isn't that what we all want?
Fun fact about One Flew West + "The Blur":
"The music video was shot in an old woodworking shop next door to the Larimer Lounge, an iconic venue in Denver Colorado." – One Flew West
Keep up with One Flew West: