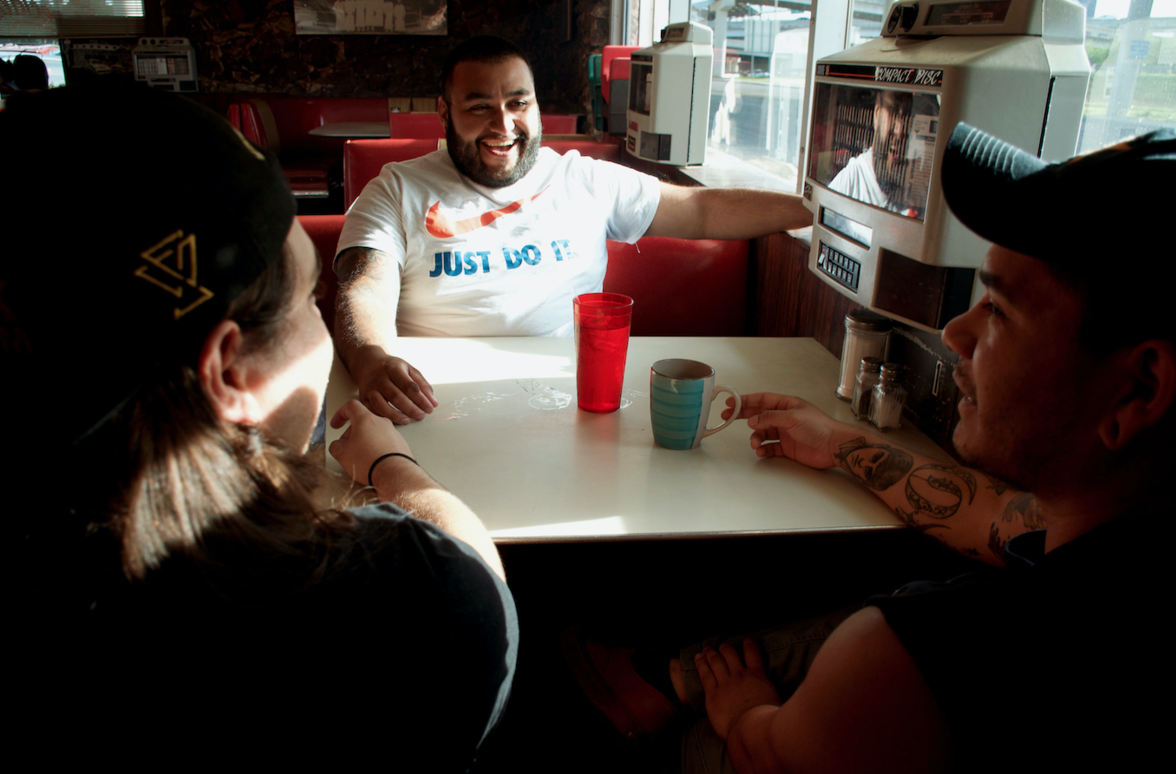 Record-setting heat demands pool parties which, in turn, demand pool party tunes. "Saratoga Streetlights" is an ice-cold jam ready to complement your beach ball antics and water balloon skirmishes. As the band states, this song has been released "just in time for summer" and we couldn't agree more!
San Antonio-based trio Love Again refer to it as the "lone summer jam" off their EP What I Left Behind. "Saratoga Streetlights" is a thumping, finely crafted cut that has us reeling. A ska scaffolding and punk interior is built upon a solid emo foundation. The master craftsmen accented the sound with electric wisps and soft xylophone notes. The finished danceable domicile allows us to weather the most brutal of summers in a level of comfort only damn good music can afford.
"We are excited to finally share with y'all the video for "Saratoga Streetlights", the lone summer jam off our EP 'What I Left Behind'"
Lead singer and guitarist, Joseph Rodgriguez explains it is "a nostalgic party song dedicated to the city of Corpus Christi, Texas and the friends I made there during my college years." This comes through in the down-to-Earth lyrics that are simultaneously personal and universal. Saratoga could be a campground, cul-de-sac, or neighborhood bar. Any place memories are made is easily conjured while screaming "we ran the streets" with a happy tear in your eye.
The accompanying video for "Saratoga Streetlights" is grounded and intimate, following a group of young adults as they make their way through a typical summer day. Moving from working a boring college/high-school job to a bonfire party, we catch glimpses of the band in a surfboard shop, presumably the only one in San Antonio. This meshes with Love Again's intention: "We wanted the video to have an early 90's coming of age movie vibe to it, something along the lines of Dazed and Confused."
Throw some dogs on the grill and don't forget the sunscreen when you break out the boombox to blast this bad boy at your next summer shindig!
Fun Fact about Love Again – "Saratoga Streetlights":
"We've partnered together with Young Giants Media and put together this awesome video for "Saratoga Streetlights" just in time for summer! … We wanted the video to have an early 90's coming of age movie vibe to it, something along the lines of Dazed and Confused. Luckily A.J. Garces and Ignacio Trevino from Young Giants Media took care of that for us." – Love Again
Keep up with Love Again: