Jump out of bead and grab your headphones.
It's time to Rise Rock n' Shine…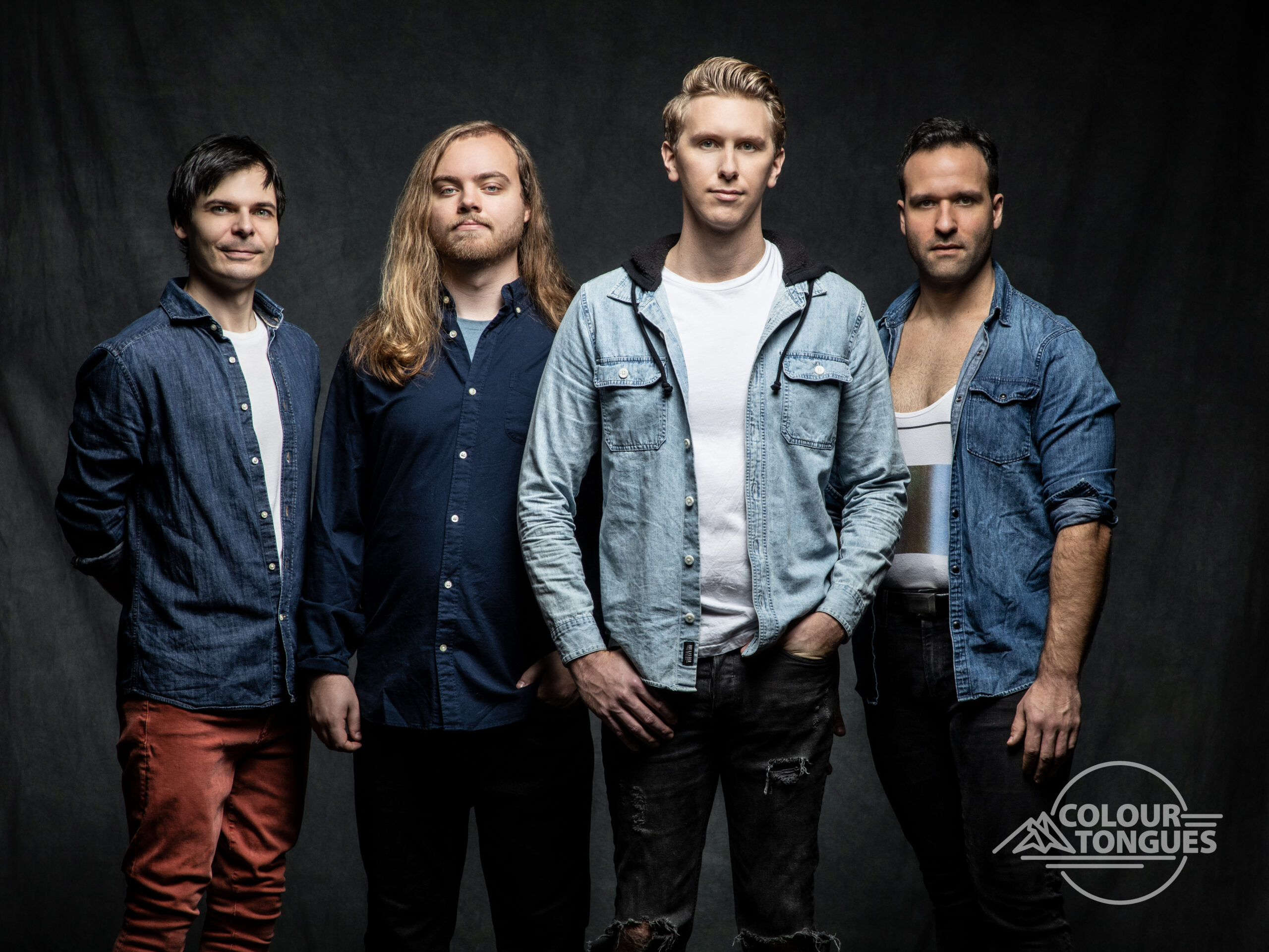 Who: If anyone knows the healing power of music in the face of adversity, it's Colour Tongues. The band has faced plenty of ups and downs in their personal lives and in getting their footing as a group. However, they have always come back to their talent and love of music. Their resilience and tenacity comes through in their sound and they never let their love of great rock music fade away!
What: "Fire" heats up every room, it's not a song you want to miss.
Why: It comes in hot with energetic guitar and then hits you hard with powerful drums. "Fire" is jam packed with emotion. It's the kind of song you jump up and down to after a long day to get all of your feelings out. The entire three minutes and eleven seconds experience is full of raw emotions and pure heat.
FFO: idobi Radio
Find Colour Tongues on Twitter, Facebook, and Instagram
"Our new song "Fire" is a power house of reverb drenched guitars, driving drum and bass indie rock anthem. It's a new addition to our upcoming album Midnight Island, that will hopefully arrive in time for venues and concerts to hold live music again. "Fire" is a song of loss, estrangement that suspends until it hits an explosive chorus of anger and frustration. A feeling we can all relate to. I hope everyone enjoys listening to it as much as we enjoy playing it." –Colour Tongues
—
—
Who: Cait Fairbanks, musically known as Ginesse, is full of mind-blowing talent. She's been nominated for an Emmy, been on Broadway, and is now gifting us with her very own music. Ginesse's sound is soft, warm, and powerful. She's the perfect example of how someone's voice can be light and airy and still pack a punch.
What: Everything Ginesse puts out is incredible but we recommend you start with "Gatorade".
Why: "Gatorade" is a song you recognize in the first second and then make everyone in the car stop talking so you can turn it up and sing along. Ginesse's vocals are like walking through a dream and the pop-filled beat backs her up to make a combo that is fun and unique. You feel like you're floating while you listen and you won't ever want to come down. Luckily, you can just keep playing it again and again.
FFO: idobi Radio
Find Ginesse on Twitter and Instagram
""Gatorade" is the first single I've put out since the release of my debut EP Somewhere To Die, last year. I wrote this single with Matias Mora and Mia Minichiello who I also worked with on the EP. "Gatorade" was inspired by the astrological phenomenon of mercury in retrograde. For some reason, mercury in retrograde has always put me in a very nostalgic place. The song is a love letter to those I shared time with, where the doors have remained open without resolution and without a clear understanding of why." –Ginesse