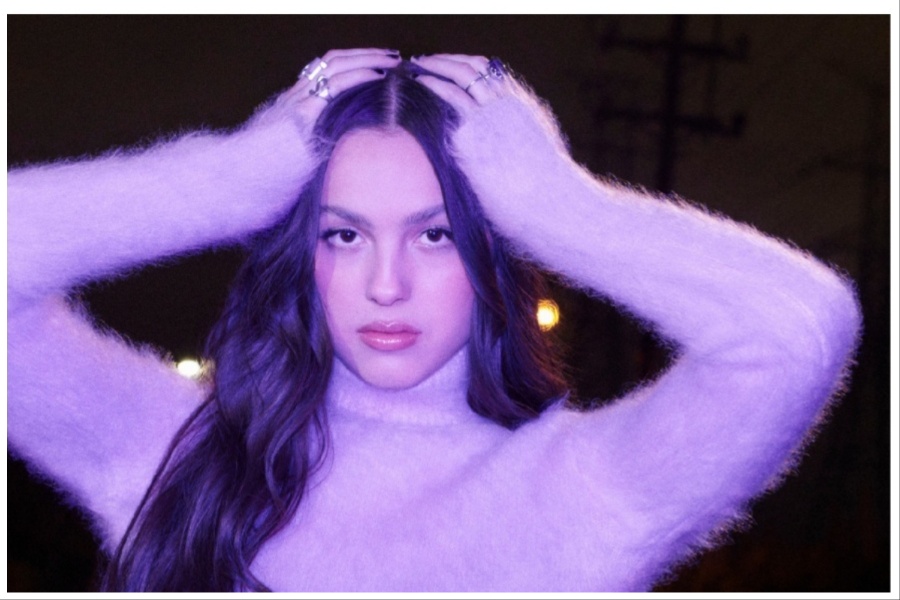 Olivia Rodrigo is a way bigger punk than we thought. In her Rolling Stone cover story, the "vampire" singer credits Rage Against The Machine as one of her major songwriting influences on her sophomore record, GUTS. Her new record, which dropped last Friday, is chock-full of gritty guitars and witty spoken-word lyrics that cut like a knife alongside the songstress' blunt wordplay.
Rodrigo says that Rage Against The Machine is the major influence behind the opening track, "all-american bitch."
"I have been listening to so much Rage Against the Machine this year," Rodrigo shares. "That's my favorite band right now. I would just play it over and over again on my way to and from the studio."
Fans can particularly hear the influence in the lyrics of "all-american bitch." In the bridge, Rodrigo alternates between her delicate vocal delivery and high-pitched screams, singing, "I don't get angry when I'm pissed/I'm the eternal optimist/I scream inside to deal with it." The song's folk-infused acoustic guitar and the more aggressive chorus strums make it an anthem for women living in America. Grappling with misogyny and society's expectations are major themes across the track, and it's no secret that Rage Against The Machine has been writing songs about these kinds of issues since the beginning of their career.
"I think everyone can relate to being put in a box in some sense," the singer says. "Something I always grappled with, especially when I was younger, is feeling like I couldn't be angry or express dissatisfaction or complain for fear of being ungrateful. It was drilled into me, and it caused a lot of problems."
Additionally, Olivia Rodrigo told Rolling Stone that she wishes she could attend her favorite band's induction into the Rock And Roll Hall Of Fame in November. Sadly, there is an "immovable conflict" standing in the way of the songstress and the raging punk rockers. While we're unsure of what that is yet, we are hoping a crossover between the artists comes to fruition.
Steam GUTS everywhere now, and let us know what your favorite track is.