[Bottom Left Clockwise: Photo via Netflix, Photo via MSCHF, Photo via Hulu]
Today we have Nike suing the company behind the Satan Shoes, the new Handmaid's Tale Season 4 trailer, and a look at Netflix's Shadow and Bone.



Nike Lawsuit Against MSCHF For Lil Nas X Sneakers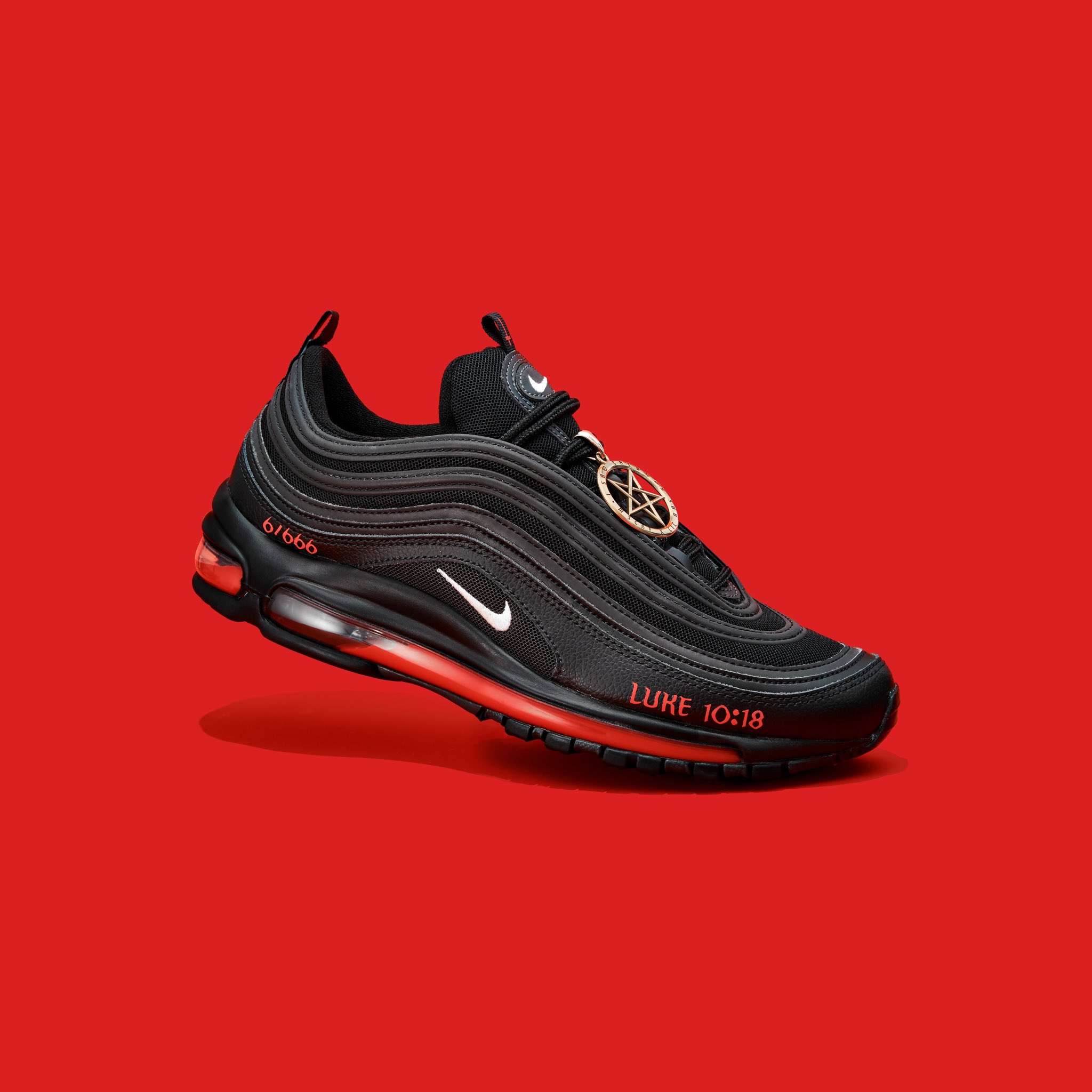 Not everyone is living for the hype around a recent collaboration Lil Nas X did with New York Studio MSCHF. The altered kicks called the Satan Shoes feature pentagrams, inverted crucifixes, and red ink put inside the soles of the shoe that include a drop of human blood (don't worry no sacrifices were made, MSCHF employees willingly donated a few drops). Nike was not too happy about these despite how highly sought after they were and the fact that all 666 pairs sold out in under a minute. They're suing MSCHF for trademark infringement and are asking the company to pay for damages as well as legal fees. Nike mentions in the lawsuit that their brand has "suffered significant harm to its goodwill, including among consumers who believe that Nike is endorsing satanism." They also added that "making changes to the midsole may pose safety risks for consumers."
In light of the news about a lawsuit, Lil Nas X addressed the situation by tweeting jokes and memes. Although this lawsuit isn't a laughing matter, how can you not giggle a bit over people getting upset over a pair of "Satan" sneakers and also the memes. It all feels like it was meant to be satire from the start—although maybe rethink the blood next time?


The Handmaid's Tale Returns With Season 4 Trailer
You won't have to wait too long for Season 4 of The Handmaid's Tale because it comes to Hulu on April 28! To tide you over until then, you can check out the official trailer that just dropped or you can binge watch previous seasons. You know, whatever you think is best, we don't want to rule your life or anything.



Shadow and Bone Drops Official Trailer
Hope you're ready to take a trip into the Grishaverse because Shadow and Bone hits Netflix on April 23 and the new trailer for it just dropped. The series, based off of Leigh Bardugo's best selling fantasy novels, follows orphan Alina Starkov who unleashes an extraordinary power that could help free her country. The cast features Jessie Mei Li, Archie Renaux, Freddy Carter, Amita Suman, Kit Young, and Ben Barnes.