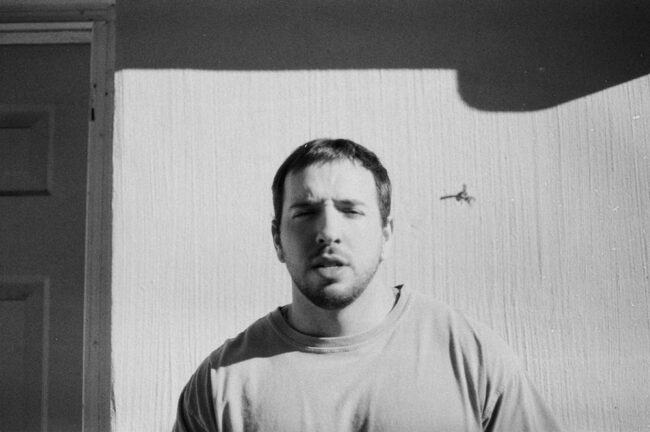 Mat Kerekes is well-known for his efforts in Citizen, but is quite the prolific solo artist. This friday, he will be releasing a full-length album You Look Like A Stranger via Wax Bodega. This albums follows his 2022 release, Nova, featuring songs such as "Art of Living" and "Look, I'm a Famous Actor." In preparation of his upcoming album, Mat Kerekes has released the brand new single "Pick and Choose" and announced a string of headline tour dates this August. He will be joined by Equipment as support. You can grab tickets here.
Check out the statement from Kerekes' Bandcamp:
"Mat wrote this record slowly over 6ish months. He didn't make any demos. He wrote a song, fully recorded it and sent it off to be mixed immediately after. Mat enjoyed this process because he put lots of care into each individual track as there were no other demos or some form of task list on my mind while doing a song. Each track was fully hashed out, thought out, and fully realized before moving onto the next.
Mat wanted to make something that felt fresh as an artist. His solution to that was really experimenting with synthesizers and effects. He's not breaking any musical barriers with that idea, but all of that is something he's rarely toyed. Overall this is the best, most cohesive album Mat has ever made."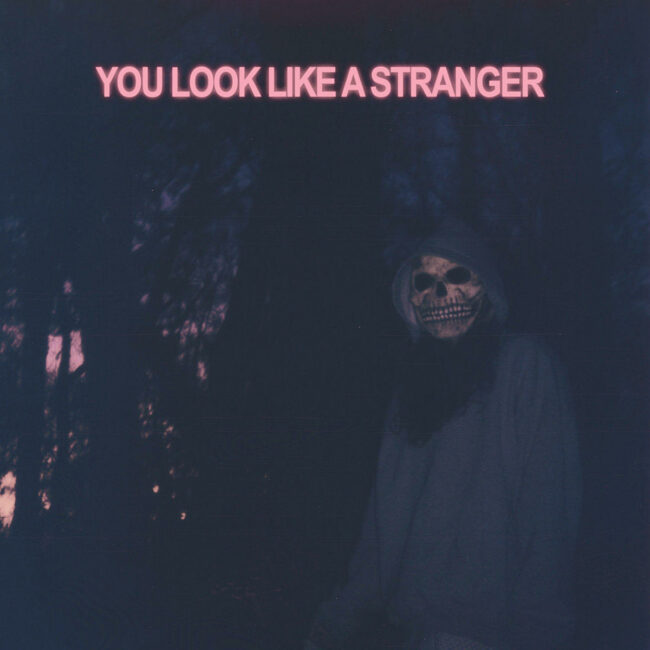 You Look Like A Stranger Tracklist
1. …And Souls Don't Die
2. Pick and Choose
3. Shoes
4. I Don't Care If You're A Monster
5. We Hang Like Stars
6. Never Believed In Bad Luck
7. So Will We
8. Paper Dolls
9. How Lucky Am I?
10. Ohio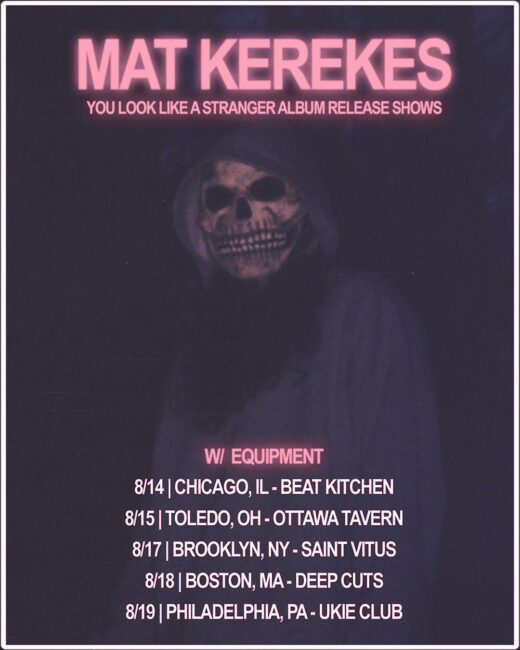 Aug. 14 – Chicago, IL – Beat Kitchen
Aug. 15 – Toledo, OH – Ottawa Tavern
Aug. 17 – Brooklyn, NY – Saint Vitus
Aug. 18 – Boston, MA – Deep Cuts
Aug. 19 – Philadelphia, PA – Ukie Club