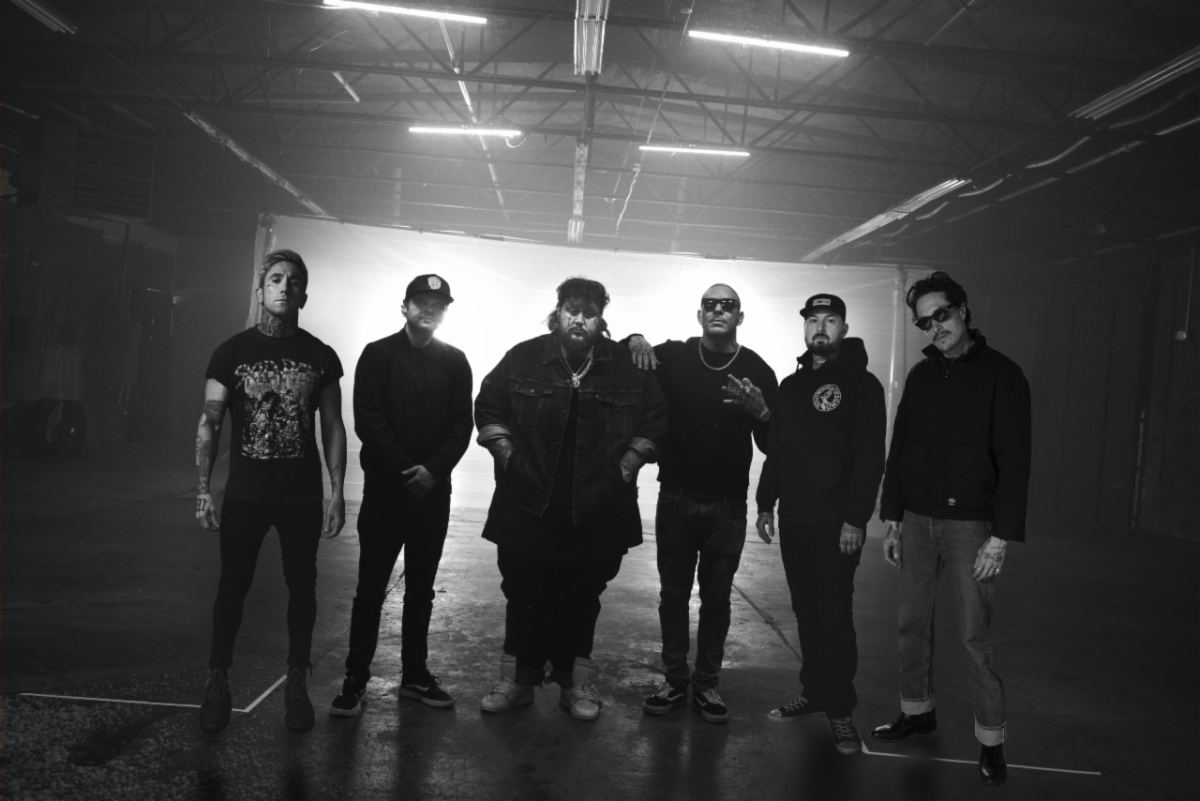 An unlikely pairing or a match made in heaven? Alt-rap unit Hollywood Undead has teamed up with the genre-fluid artist Jelly Roll for their sensational new release, "House Of Mirrors." The bittersweet, redemption tune will appear on Hollywood Undead's deluxe edition of their latest full-length, Hotel Kalifornia Deluxe, which arrives this Friday, April 28.
Hotel Kalifornia Deluxe will feature six new Hollywood Undead tracks that were not included in the album's original rendition, which dropped in August 2022. "House Of Mirrors" marks the only collaboration on the fresh-pressed album and was co-written with Jelly Roll during a studio session last year. Check out the video for "House Of Mirrors" featuring Jelly Roll below.
Hotel Kalifornia Deluxe Tracklisting
CHAOS
World War Me
Ruin My Life
Hourglass
Go To War
Alone At The Top
Wild In These Streets
Dangerous
Lion Eyes
Trap God
Happy When I Die
Reclaim
City Of The Dead
Alright
Evil
Salvation
First Class Suicide
Ransom
Break On Through
House Of Mirrors (feat. Jelly Roll)
"I've been a fan of Hollywood Undead for a long time — it was surreal to get to work with them," Jelly Roll shares of the collaboration. "Everything just clicked in the studio that day the record is a perfect representation of where we all were at that point in our lives."
"'House of Mirrors' is a song of self-reflection and redemption," Hollywood Undead's Johnny 3 Tears explains. "No matter how far you run you can't escape the person staring back at you in the mirror. One day we all have to face ourselves… and hopefully, we can look back and not have to look away at what we see."
Hollywood Undead has been on the road to redemption for several years after publicly apologizing for slang and offensive language that was riddled throughout the group's earlier albums. In an interview with Billboard in 2020, the group expressed their regret for using the language they did early on in their career and described their attitude at the time as "angry." Since their apology in February 2020, the band has released New Empire, Vol. 1; New Empire, Vol. 2; and Hotel Kalifornia and still garner more than 4 million monthly Spotify listeners.
Following the release of their deluxe album this week, Hollywood Undead will perform at several festivals this summer including at Germany's Rock Im Park and Rock Am Ring in June. You can check out their full tour schedule below and get tickets here.
Tour Dates:
May 5-7—Atlantic City, NJ @ Bamboozle Festival
June 2—Nürnberg, Germany @ Rock Im Park
June 3—Nürburg, Germany @ Rock Am Ring
June 6—Padova, Italy @ Parca Della Musica with Papa Roach
June 8—Interlaken, Switzerland @ Greenfield Festival
June 9—Hradec, Czech Republic @ Rock For People
June 10—Nickelsdorf, Austria @ Nova Rock
June 12—Bratislava, Slovakia @ Refinery Gallery
June 13—Veszprem, Hungary @ Gyarkert with Papa Roach
June 16—Dessel, Belgium @ Graspop Metal Meeting
June 17—Luxembourg @ Rockhal with Papa Roach
June 18—Clisson, France @ Hellfest
June 19—Bremen, Germany @ Pier 2 with Papa Roach
June 20—Freiberg, Germany @ SICK Arena with Papa Roach
June 23—Ysselsteyn, Netherlands @ Jera On Air Festival
June 24—Münster, Germany @ Vainstream Rockfest