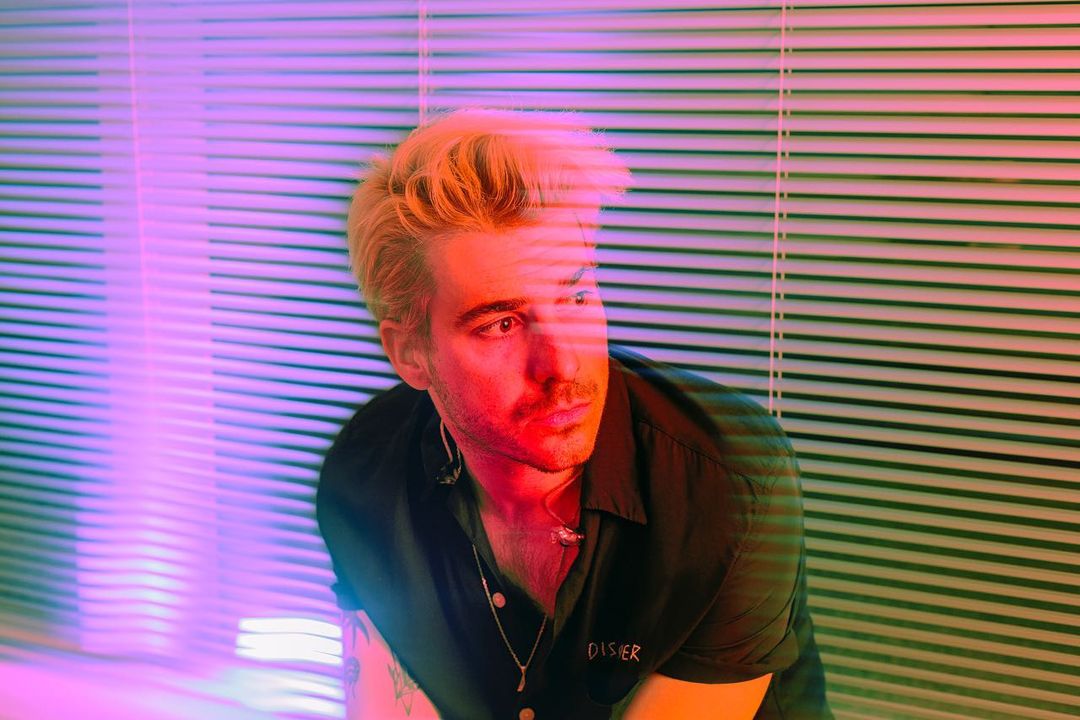 Last week, Cameron Hurley—who found fame with We Are The In Crowd in 2009 and became a staple on Warped Tour—released the first three installments to his complete cover album of blink-182's 1997 album Dude Ranch.
Under the recording name new.wav, Hurley first issued "Pathetic," "Voyour," and "Dammit" covers, which exude the same high energy performance level as blink-182's 2000 live album, The Mark, Tom, and Travis Show.
To date, Hurley has released two of the five installments that will eventually make up a full cover album of blink-182's Dude Ranch. The 1997 album, which includes tracks such as "Dammit" and "Josie," features 14 tracks and Hurley has released six renditions to date. In Hurley's second installment, he has issued covers for "Boring," "Dick Lips," and "Waggy."
Hurley also exclusively shared with idobi what he hoped to showcase as he started this venture. "So I initially was just going to do a cover of 'Josie' from Dude Ranch, and it was just going to be the one song," Hurley shares. "I wanted to record it and make it sound like it was off The Mark, Tom, and Travis Show because that was the one single from Dude Ranch that they didn't have in their set at that time and it didn't make it to the live album. And I always wished that we did get that, The Mark, Tom, and Travis Show version of that song, with that same treatment of Travis's take on the drums and everything. So that was the idea. But it also felt like just doing one song would feel more just like a run-of-the-mill cover and I don't think you would get that it was supposed to be a 'what-if' version. so I figured maybe doing three songs from Dude Ranch and picking a couple of other songs and see if it works for that kind of vibe."
"So I demoed 'Josie,' 'Enthused,' 'Apple Shampoo,' and 'Waggy,' and they all came together like these cool, long-lost Jerry Finn-produced studio versions of these Dude Ranch songs that I always wanted to hear," Hurley continues. "Parts that were like, "Oh, yeah, that sounds like something that they would do on Enema Of The State or something they would do on Take Off Your Pants And Jacket.' And so that had me sold on doing this ultimate reality concept cover album. And at that point, it was just a matter of, "Alright, can I get all the songs all 15 songs to have a consistent, sonic quality that sells that concept and make it coherent enough and convincing that it would be a blink release?'"
Check out the second round of Hurley's Dude Ranch covers below.