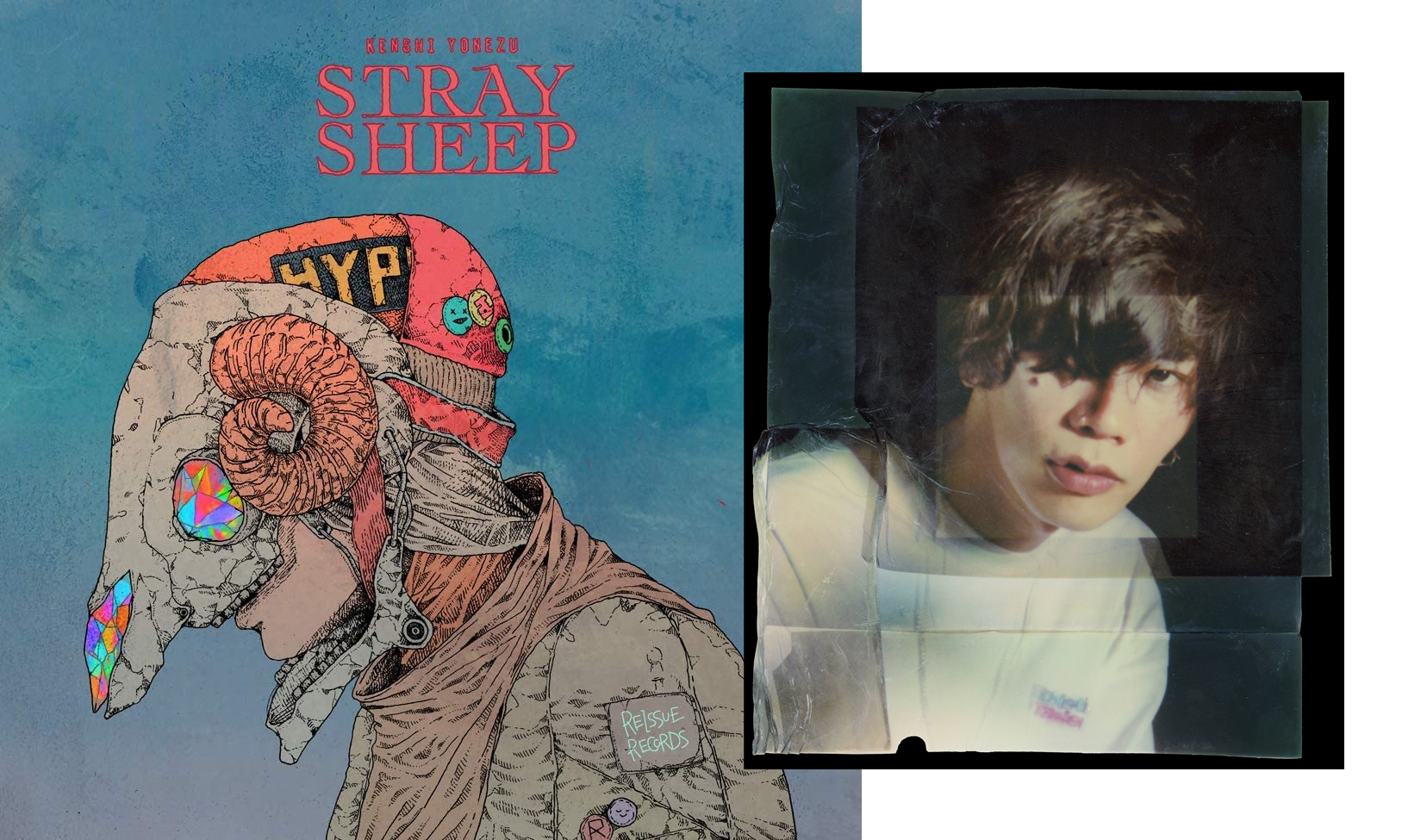 Image and artwork via Kenshi Yonezu 
QUICK! Cancel any plans you had for today because we have something WAY better for you to do. Hell, you may as well cancel your plans for the weekend because you're going to be streaming Kenshi Yonezu's brand new album, Stray Sheep, for days.
Yonezu's fifth album just dropped two days ago and has already sold over 1 million copies. When talking about his latest release Yonezu said:
"I usually feel the same thing when I finish an album, which is 'I wonder, if this is really ok?' A lot has happened during the last 3 months. Not only my tour being canceled, but things I wanted to do and projects that were already planned all changed, due to concerts and filming being stopped. I started to think, 'then what am I supposed to create?' and locked myself up at home alone to make songs. As a result, it ended up being different from what was initially planned, but that brought STRAY SHEEP"
We are thankful that he was able to take this situation and make the most of it, because we are obsessed with this album. It is fun, full of heart, and will have you forgetting about whatever it was you need to get off of your mind.
To make things even better, Yonezu has teamed up with Fortnite to give us all the Stray Sheep virtual event in the Battle Royale Game at 7:00pm Japan Standard time. I mean, you get a whole album AND an event in one weekend. What more could you ask for?
Oh wait, there's MORE. Also dropping today is Yonezu's collaboration with graphic T-shirt brand, UNIQLO. The best part? All of the designs are illustrated by Yonezu himself, who is already known for illustrating his own album artwork. The shirts can be found in select stores across the US and Canada or you can get them all online right now. 
Let's all start our weekend off the right way and stream Stray Sheep here and check out the music video for CAMPANELLA below! Plus, don't forget to be at the Fornite event!