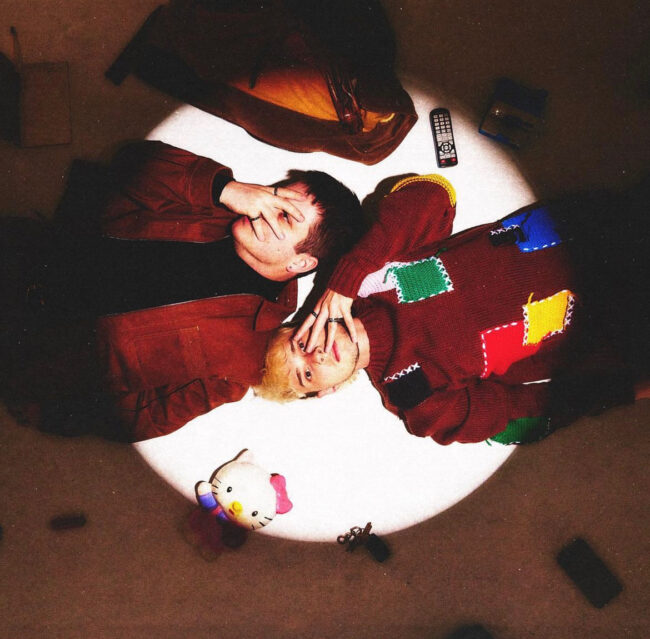 The Los Angeles alt-pop duo, dreamfone have released a brand new track today. "talk to you" is an extremely catchy tune, bathed in glittery guitars and glossy vocals. The chorus is definitely the kind to get stuck in your head after just one listen. The narrative is introspective, reminiscent of a time when two people were closer than they are now. It shows the longing for a bond that doesn't exist anymore the same way it once did. With the lyrics, "I just wanna talk to you like we used to / I don't know why we're not cool / If I'm telling the truth / I don't think I'm asking for a lot / If you think I'm coming back, I'm not / But no one ever gets me like you get me" it feels familiar.
The duo consists of lead vocalist/guitarist Richie Arthur and lead guitarist Reece Alan. dreamfone formed in the late summer months of 2021 and have been releasing steady alternative pop bangers over the last two years. They gained quite a bit of notability online after posting several viral clips of their songs "talking to myself" and "body like gossip" on TikTok. In fact, "talking to myself" was a completely independent release and has gained over one million plays on Spotify alone.
dreamfone is set to play School Night in Los Angeles on Tuesday, May 30th. Tickets can be purchased here. Check out their music video for "crashmyparty" below!