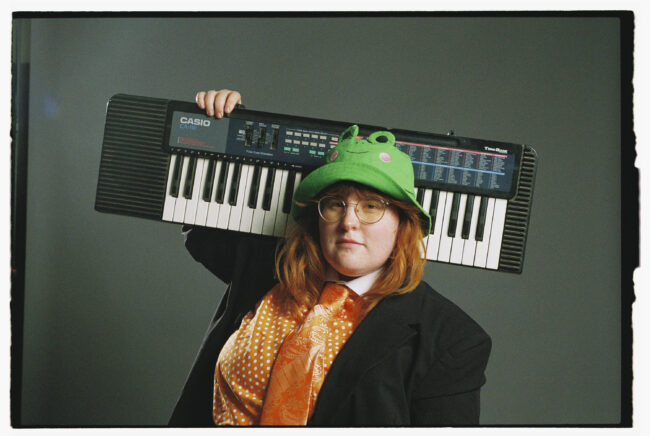 The ever-so-talented and loving singer/songwriter corook has shared their newest EP, serious person (part 1) today. The seven song effort shows that corook is not a one-hit-wonder with the release of their insanely viral track "if i were a fish (ft. Olivia Barton)" earlier this year. The EP is drenched in the same adorable and earnest blanket of comfort that their most popular track had. However, the other six songs expand on crooks ability to explore different sonic landscapes and more melancholy themes. They pull at your heart strings in the most beautiful and honest way.
"'serious person part 1' is the first of a two-part series of music," shared corook. "This project is a collection of feelings and stories that have made me the weird, queer, funny, sensitive, serious person I am. I chose to call the album 'serious person' to comment on the humor I use in my songs. I have used humor to mask a lot of insecurities and hardships in my life and while humor will always be a part of my writing style and my life in general, I wanted to show all the other parts of myself too. It's sprinkled with upbeat pop tunes but at its core it is my story accompanied by whatever instrument I chose that day. Part 2 is coming soon."
Check out the whimsical cover art below along with the EP track list!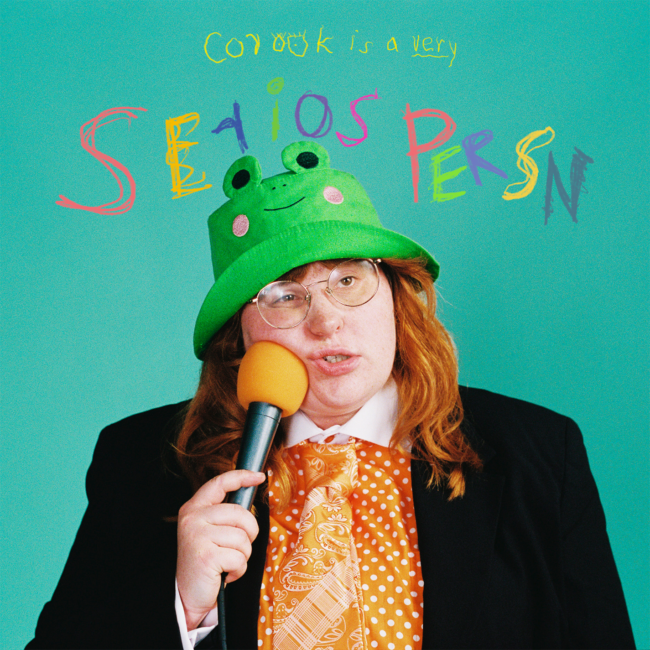 serious person (part 1) track list:
serious person
tiny little titties
ok getting older
CGI
i'm not doing well
natalie
if i were a fish (ft. Olivia Barton)