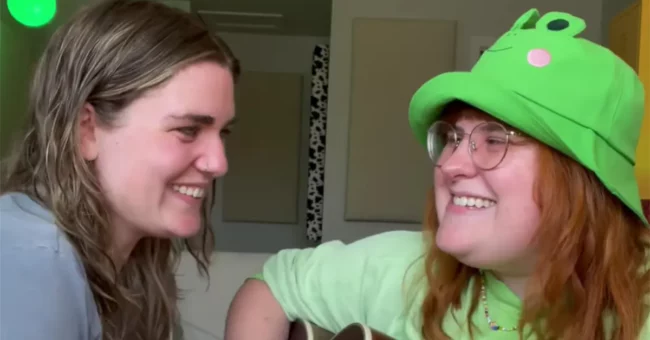 Two weeks ago, corook and their girlfriend Olivia Barton sat face-to-face with nothing but an acoustic guitar, a frog hat, and an endless amount of charisma, to sing what became the most viral song of the month and it is only getting more popular. "if i were a fish" is captivating hearts all over the world and it finally hit streaming services on Friday. Open up TikTok and within minutes you are sure to see an array of folks adding their own spin to the song. Perhaps an elderly man picking away at a banjo, or a group of elementary age kids singing along in the classroom, or even a few well-known musicians harmonizing to the track. There is an incredible sense of community cultivating around "if i were a fish". What is it about this tune that is drawing everyone in?
The internet can be an extremely negative and grueling place. It can sometimes seem like an infinite void of comparisons to other people, and how maybe we aren't pretty enough, or talented enough, or rich enough, or skinny enough. After an emotionally taxing afternoon of crying, the couple sat down and created the song in only a matter of minutes. "Why is everybody on the internet so mean? / Why is everybody so afraid of what they've never seen?" the couple sing in the chorus. "If I was scrolling through and I saw me / Flopping around and singing my song / I'd say 'Damn, they're cute' and sing along" they continue.
The couple decided to post the video, not for the world, but just for themselves. However, within two hours the video had gained over 2 million views. As of today it has nearly 13 million views, 2.3 million likes, and 330 thousand shares. The phenomenon here goes so much further than the popularity of the song. "if i were a fish" has sparked conversations all over the world about celebrating individuality and every unique thing that makes up a person.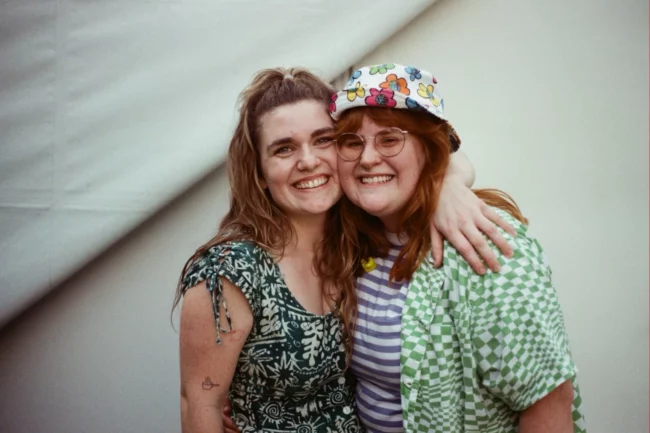 Over the weekend, the track has earned almost a million streams on Spotify alone. This is a special moment for many reasons. The choice to keep the final version sonically aligned with the first posting was brilliant. It is the sheer rawness of the first take that stuck with people. You can hear the pain even through the smiles on their faces. You can feel the love in the blending of their voices. It is simple, it is all you need. With the addition of a kazoo solo and a few piano chords here and there, the final effort of the song entirely encapsulates the feeling you had when you scrolled past it for the first time. The Juno soundtrack-esque approach is familiar. It is safe and earnest. "if i were a fish" might just be the start of a revolution in songwriting.