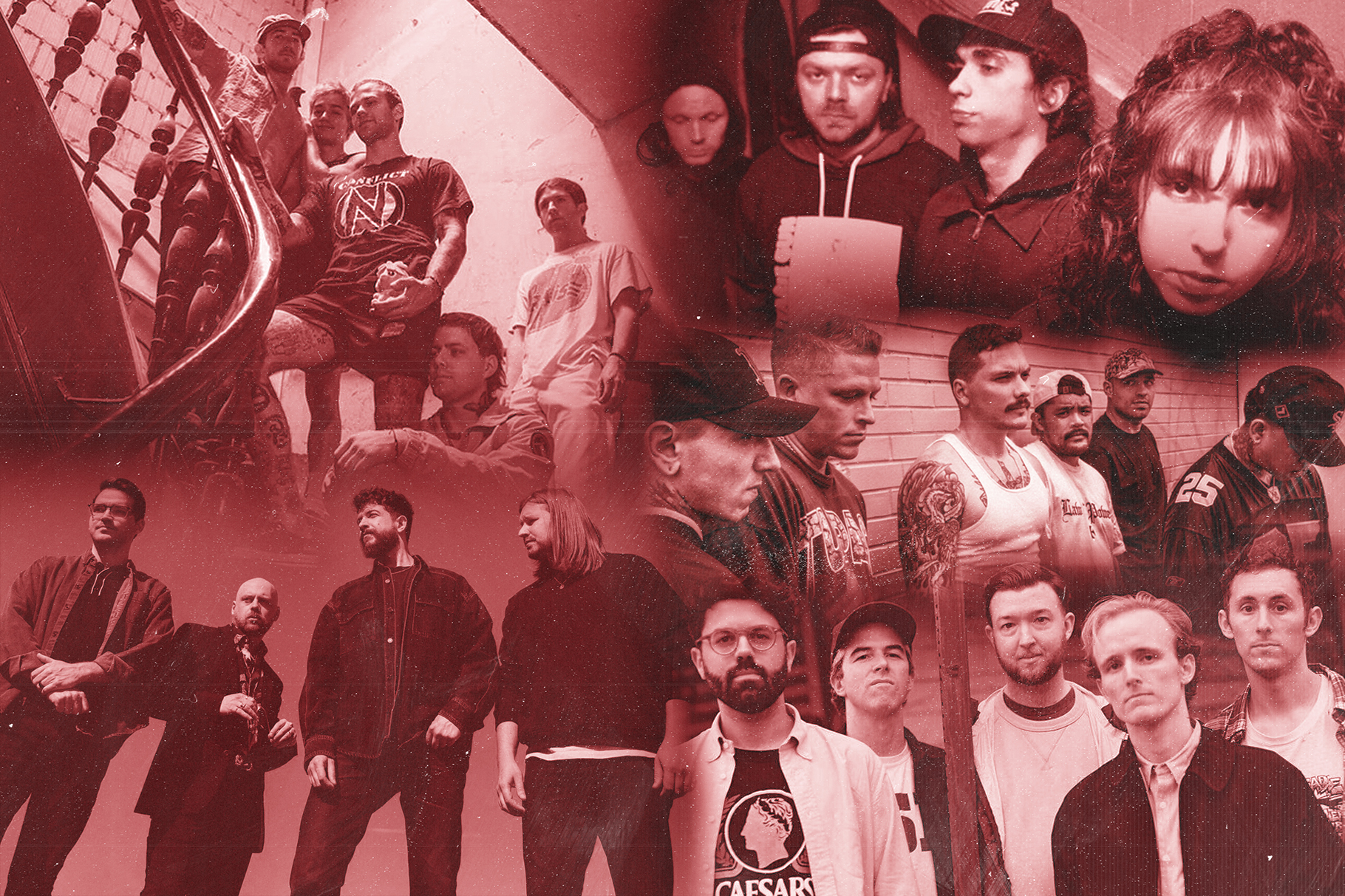 The thrill of discovering new music is almost unparalleled. The rush of pure glee rushing through your body as you experience sounds completely new to you. What can make that experience even more exciting? Finding out this new music includes someone familiar! Even better, a member or members of bands you already love. The surprising part is that this new discovery sounds nothing like what you would expect. So, here are 5 of the most surprising that the scene has to offer.
Off Road Minivan
You probably know Ryan "Tuck" O'Leary from his Beyblade-like spins playing bass for the metalcore juggernauts, Fit For A King. In complete contrast to the furious riffs of FFAK, Tuck brings his vocal talents to the forefront with his alternative rock side project, Off Road Minivan. Tuck bears his heart and soul in a beautiful fashion with his ethereal vocals on top of 90s rock-inspired instrumentals.
Off Road Minivan hit the scene in 2018 with their Spiral Gaze EP. Following that with their debut full-length Swan Dive in 2020, their second full-length album, May This Keep You Safe From Harm, is out now via Tooth & Nail Records. An album that dives deep into life itself. Through stories of relationships, family, loss, and love, it challenges us to appreciate these special moments we have on this spinning rock.  
Fleshwater
Anthony DiDio, Matt Wood and Jeremy Martin of the chaotic hardcore band Vein.fm formed an alternative rock band called Fleshwater in 2020. A few years after vein.fm's smash hit debut full-length Errorzone, the side project is a heavier take on 90s post-hardcore and alternative bands along the lines of Deftones and Hum.
Their debut LP We're Not Here To Be Loved came out in 2022 on Closed Casket Activities and will be playing Sound and Fury and Riot Fest later this year.
Angel Du$t
This one might come as a shock to some that it started out as a side project, seeing the waves Angel Du$t has made in recent years. Featuring Justice Tripp of Trapped Under Ice as well as Brendan Yates and Daniel Fang of Turnstile. The band is a hardcore and pop amalgamation of the two with an 80s punk flair that is still somehow surprising with each and every song. A roulette of genres from one track to the next makes Angel Du$t an exciting band to consume.
The band formed in 2013, has released four studio albums and has toured with the likes of Movements, Drug Church, Turnstile and more.
Fiddlehead
Fiddlehead is a post-hardcore supergroup featuring Pat Flynn and Shawn Costa of Have Heart, Alex Henery of Basement, Alex Dow of Big Contest and Nick Hinsch of Stand Off and Nuclear Age. Flynn is a hardcore legend with a very distinct vocal sound. A scream that is so fierce and full of emotion. Instead of going to the well with what people are used to, he shows off a whole different range vocally. While still intense and full of energy, Fiddlehead is a stark contrast in style to the other band's members are from. Also, being more emotional, tackling songs about life, death and how we as humans deal with both.
The band formed in 2014, with their debut record Springtime And Blind coming out in 2018. Their third studio album, Death Is Nothing To Us, comes out August 18 on Run For Cover Records. 
The World
Matty Arsenault's high-energy vocals brought him around the world with his pop-punk band A Loss For Words. Now he brings that same ferocity screaming his head off in the hardcore band The World. Fast, in your face and very pissed off. But pissed off with a purpose as the band tackles social issues like police brutality, depression and the anxieties of living in America.
The band released their debut EP The World, in 2021 on Velocity Records. You can catch them on tour with Madball and Death Before Dishonor this September.