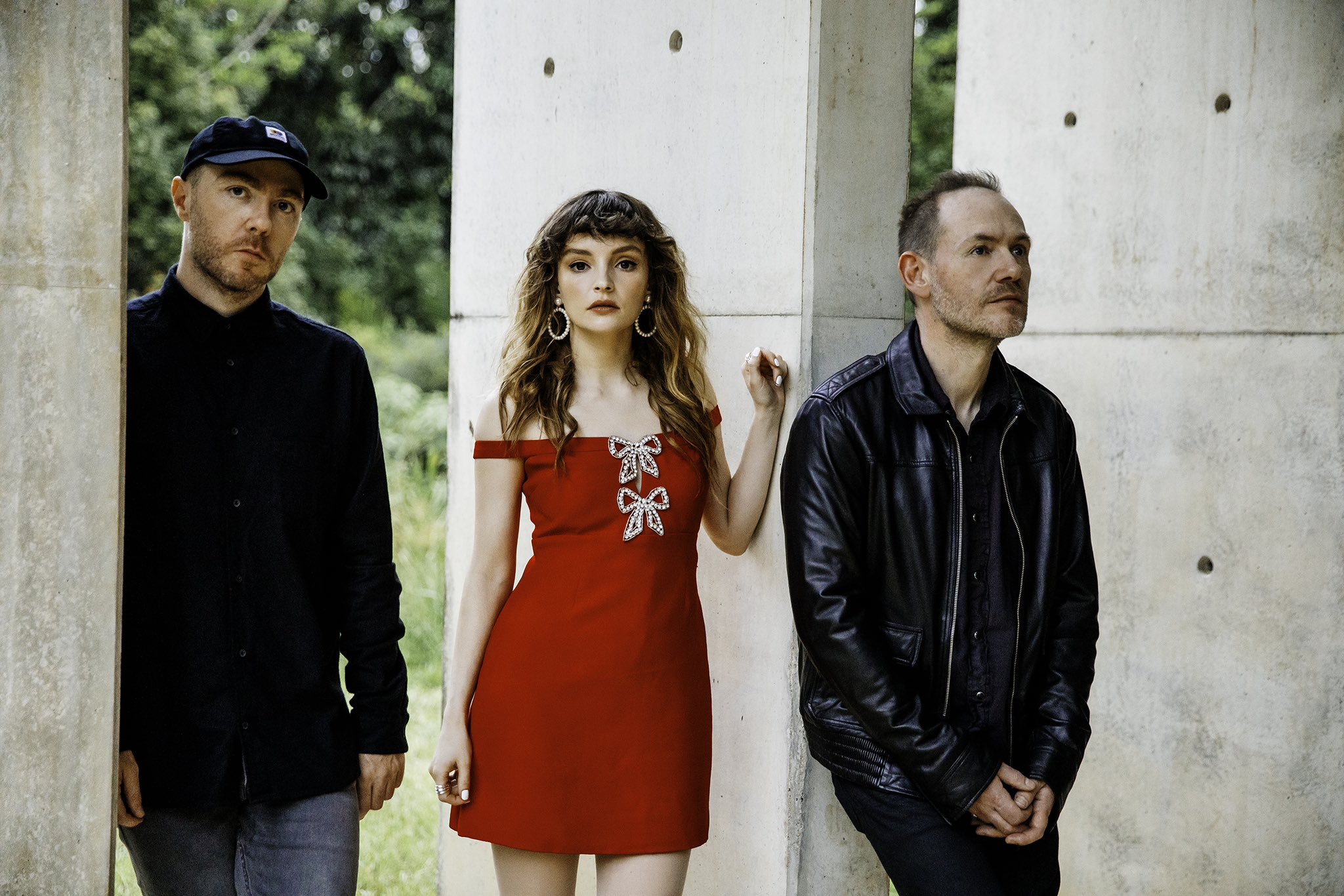 Monday night, CHVRCHES made their return to The Tonight Show Starring Jimmy Fallon for the live performance debut of their latest release "Over." The new single marks the group's first release since their 2021 full-length collection, Screen Violence. 
The glimmering synth-pop track showcases lead singer Lauren Mayberry's dynamic and captivating presence while offering the catchiness of their previous releases. Additionally, "Over" is the first single from the three-piece unit that comes from their new label Island Records.
"I'm trying to think of 'Over' as a little miniature era, between the Screen Violence era and whatever the next one ends up being," Mayberry explained in a new interview with Consequence in February. "Normally, we'll sit and gather songs for months and years and then make a full record. We don't really tend to do standalone releases, but because we haven't started working on the next one yet and the song was ready to go, we were like, 'Wait a minute, we could just release this.'"
Check out their live performance on The Tonight Show Starring Jimmy Fallon below.
The band released their new single "Over" earlier this year with an accompanying video. At the time of the release, the band shared, "We finished this song over the holidays and the way it explores themes of trying to exist in an escapist dreamscape when life is difficult felt timely so we didn't want to wait to put it out."
"'Over' is a song that we wrote with Oscar Holter, a producer we really respect and admire," CHVRCHES shared in a press release. "Normally, we collect songs over the course of months (or years!) until we have an album's worth of material, but this time we just wanted to release something we were excited about and give the fans something new to mark the end of the Screen Violence era and the start of whatever the next CHVRCHES chapter might be."