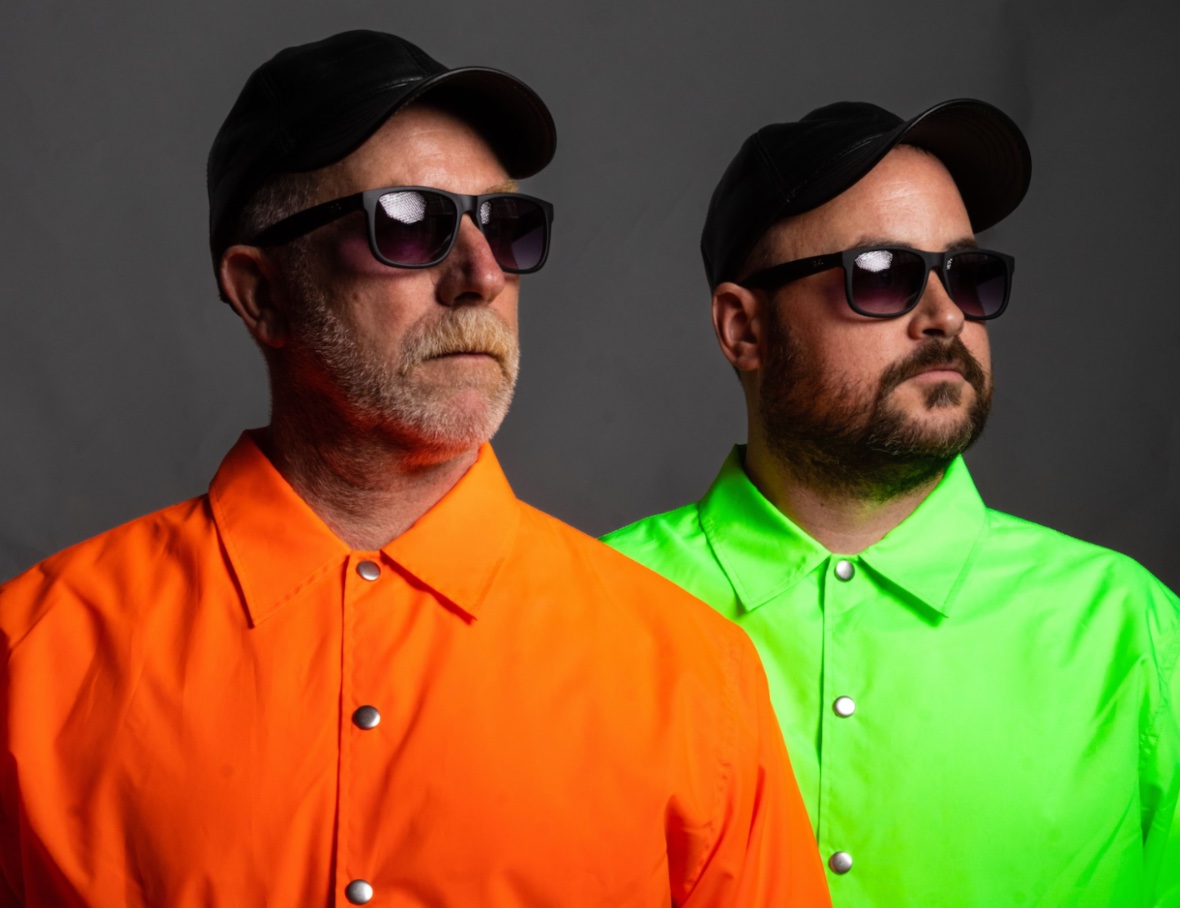 Sitting here in July, it's important to reflect on the fact that Pride Month is now behind us, but the work that's necessary is anything but. The reality is that Pride, AAPI Month, Black History Month, and Women's History Month are useful in that they amplify issues for those that need them amplified. But if you're a part of one or more of those communities, or if you're a true ally, then every month is Pride, AAPI, Black History, and Women's History.
This writer chatted with Tegan and Sara a couple of weeks ago, and they were highlighting the importance of Pride and the work still to be done.
"Holy shit, am I ever glad I'm gay," said Tegan. "But we also toured through Pride month, so every night felt like a Pride event. Sara and I are also fixated on the protest part, and there's still so much to be done.

"We do a lot of fundraising for our Tegan and Sara Foundation. Vans have been an amazing partner of ours, and they just agreed to pay for our entire LGBTQ summer camp program. Pride for us is about work. Create safe spaces. Be out there and be queer. Raise money for the foundation, and extend it into every place."
"I think we have an interesting perspective because we spend so much time traveling internationally," Sara added. "So while the gains in Canada and the US. have been so important, the work that we do as a band and a foundation, we're always aware of what is so out of reach for some people. I want to say that I'm shocked about the rollbacks of rights regarding trans kids right now, but I'm not. I think that also speaks to how important it is to stay engaged and avoid apathy wherever possible.

"We really believe that our rights cannot be taken away in places like the US and Canada, and that's just not true. It's about staying vigilant and educated and celebrating our wins when we can. Especially when we're assimilating. We didn't get the right to marriage by saying, 'Fuck you!' We got them by saying, 'We're just like you, straight people, don't be scared.' Well, there's a price that comes with assimilation. The more you don't blend in, the more those people say that they're uncomfortable and don't want to fall in line with what you care about."
The concept of feeling like you have to "blend in" is an interesting and uncomfortable one, and not one shared by Faith No More man Roddy Bottum and his boyfriend Joey Holman, who perform together as the duo Man On Man.
"We're very over these clever gay comedian figures who are trivializing the importance of Pride," Holman said to this writer in June. "It seems very niche right now to talk about Pride as this very irrelevant thing. I feel very lucky to be talking about our music in the middle of Pride because it focuses us to the reality that we're not living in a world where everybody has the luxury of having the safety and comfort of a community. So to be able to talk about our music in this month, in a way that we're wrestling and understanding our world or queerness, it feels natural and good."
"Just because there are laws created doesn't introduce a new form of paranoia, but it certainly adds weight to the existing paranoia," Holman added. "Even in liberal cities like LA or New York, it's cute to pretend that we're all good and safe, but we're not. People are still targeted in these bigger cities. To present that part of yourself to the world is dangerous. It wasn't safe for me as a teenager to be gay, it just wasn't. It wasn't safe for Roddy either, and we grew up in very different places. Roddy grew up in LA, and I grew up in the middle of nowhere in Georgia.

"And still, it's not safe for kids in Georgia to come out when they're 14 years old or however old they are. It's a lot heavier right now because people are emboldened to speak very clearly. Mike Pence on the CNN town hall doubled down on these disgusting views of trans people. Man, he's so blatant about it. There's no shame. It made us both mad and disgusted."
Blossoming, LA-based pop star Gia Woods celebrated Pride in New York this year.
"I'd never been to that before, and I went to so many different areas of New York where I was like, 'Holy shit, there's so many gay people'," she said. "So many different types. The lesbian bars are so much fun. I went to a lesbian bar where they were hosing girls with toy guns. It was getting very lesbian and crazy. Honestly, this New York trip was a big wake-up call. I was like, why am I in L.A.? This is so much better. There are so many things to do. I had a great Pride month."
That said, she does concede that Pride felt weightier this year due to the sheer volume of anti-LGBTQIA+ laws being passed around the country.
"I definitely feel, with all the places I was going, there was some sadness everywhere," Woods said. "We all felt it. These are the moments where I'm like, it's so important to be highlighting this month. I definitely saw that. How is this happening still? I never understand why there's always something new, and why we can't just have peace and love.

"Let people live their lives and fuck off. It's not complicated. It's really frustrating. Where are we going wrong? Do we need to highlight it for a year, not just Pride Month? When people ask, 'Why are you going so big on Pride." That's why. We have to constantly remind people to give us a space. I hope there's a time when that's not the case because I just don't get it. I think everyone needs therapy."
That is absolutely true. Maybe we do need a Pride Year, an AAPI Year, a Black History Year, and a Women's History Year. Because right now, we are moving backwards at an alarming rate.