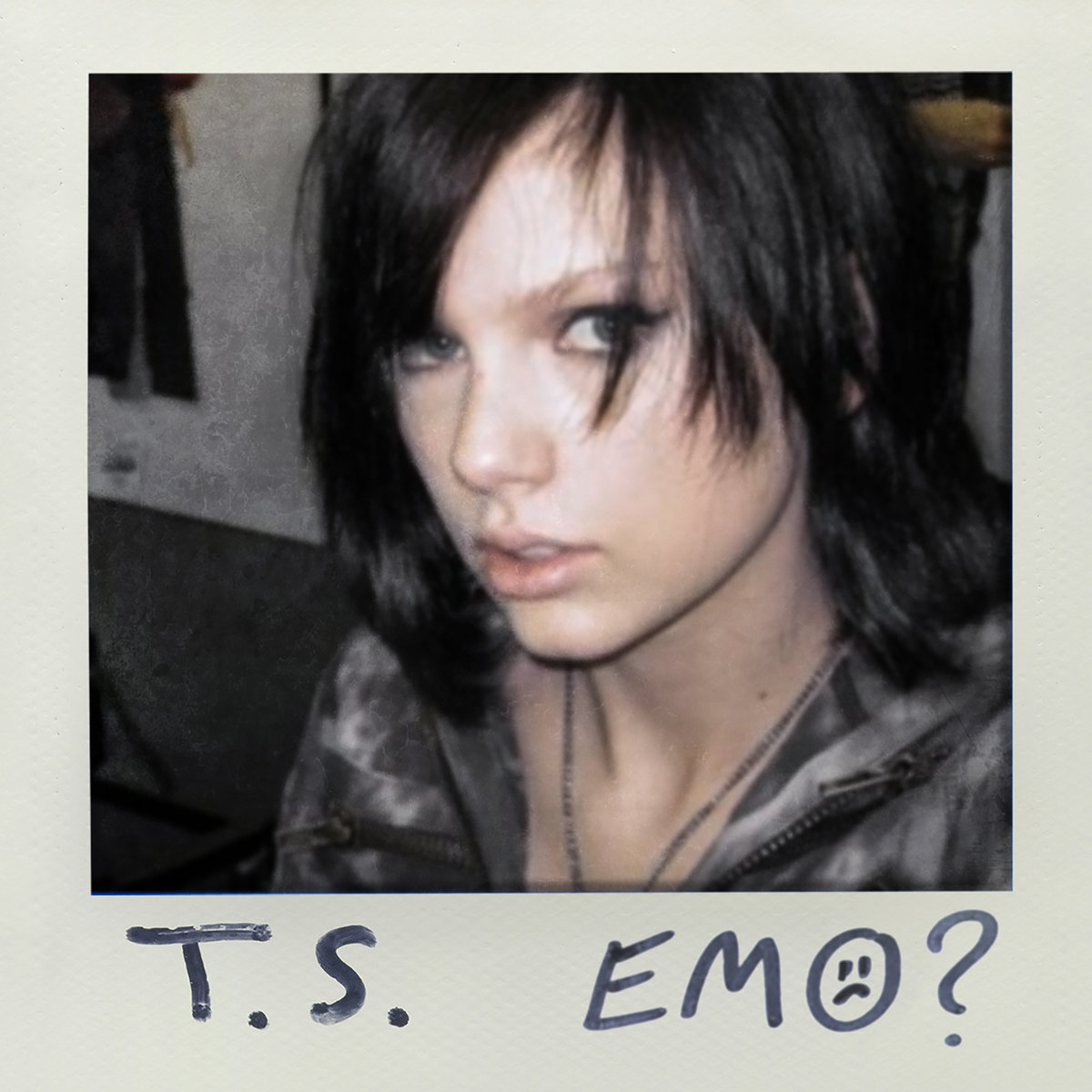 First of all, apologies to Taylor Swift for digging up this absolutely INCREDIBLE photo of her from her old Myspace page. We couldn't help but use it, and it has circulated the internet many times before for being the total emo gem that it is. If T-Swift is anything like the rest of us, she'll surely chuckle at the sight of her scene days. It is a throwback we all learn to cringe at but still look back on with a smile and grace for our younger selves.
Taylor Swift was born into the country music scene at a very young age and has worked over the last decade to push into the pop space as well. She has managed to crush this genre change, blazing through it with immense success. However, there is one piece of her sonic soundscape that often gets overlooked. Swift clearly dabbled in inspiration spawning from the emo world, and this was made very clear in her confirmation of featuring both Fall Out Boy and Paramore's Hayley Williams on the upcoming vault tracks to be released on Speak Now (Taylor's Version).
In celebration of the upcoming release, we decided to put together a list of Taylor Swift songs that might not be 100% pop-punk but teeter on the edge so close to the lyricism and subject matter. We think with a few changes to the arrangement, they would deserve the title. This is a feature calling out for all the Swemos. Check it out!
5. Picture To Burn
Perhaps the first real banger from T-swift, "Picture To Burn" FEELS like a pop-punk song. It is vengeful, angry, and full of teenage-relationship-angst. It is honestly the perfect youthful break-up song. What better concoction for a pop-punk song? Even the music video oozes emo. Remember it?

4. The Story Of Us
"The Story Of Us" literally starts with drums, then kicks into an instrumental intro with lead guitar and everything. We even get palm-muted guitars in the verses! Whenever the conversation of possible pop-punk songs by Taylor Swift comes up, "The Story Of Us" is ALWAYS in the mix. It has a stellar guitar solo too. Like, come on.

3. The Way I Loved You
We needed something from Fearless in here. Between "Picture To Burn" and "The Story Of Us", we got the heater that is "The Way I Loved You". A B-side, but a killer track nonetheless. This one has the most pop-punk chorus of them all, hands down. "But I miss screaming and fighting and kissing in the rain / And it's 2 a.m., and I'm cursing your name / So in love that you act insane / And that's the way I loved you". Are you kidding?

2. Don't Blame Me
Okay, this might be a hot take but hear us out. "Don't Blame Me" is definitely the most obvious pop song on this list, but if you take a step back and listen to the melody and key of the song, it could so easily be a grungy, dark, emo song. If this song had chugging, distorted guitars and the last chorus was yelled or screamed..? POP-PUNK BANGER. It has all the themes and attitudes of a rock song.

1. Better Than Revenge
Of course, number one is "Better Than Revenge". Of. Course. This song is basically already a pop-punk jam. It barely needs any changes at all. People joke that this is what they listen to when they "take a break from feminism for a second", which unfortunately is the case more than it's not in classic punk songs. Taylor was still pretty much a kid when she wrote this, so I think we can cut her some slack. The song freakin' rocks from beginning to end, and we all learned something from it. We can't wait to hear how it sounds on Speak Now (Taylor's Version).