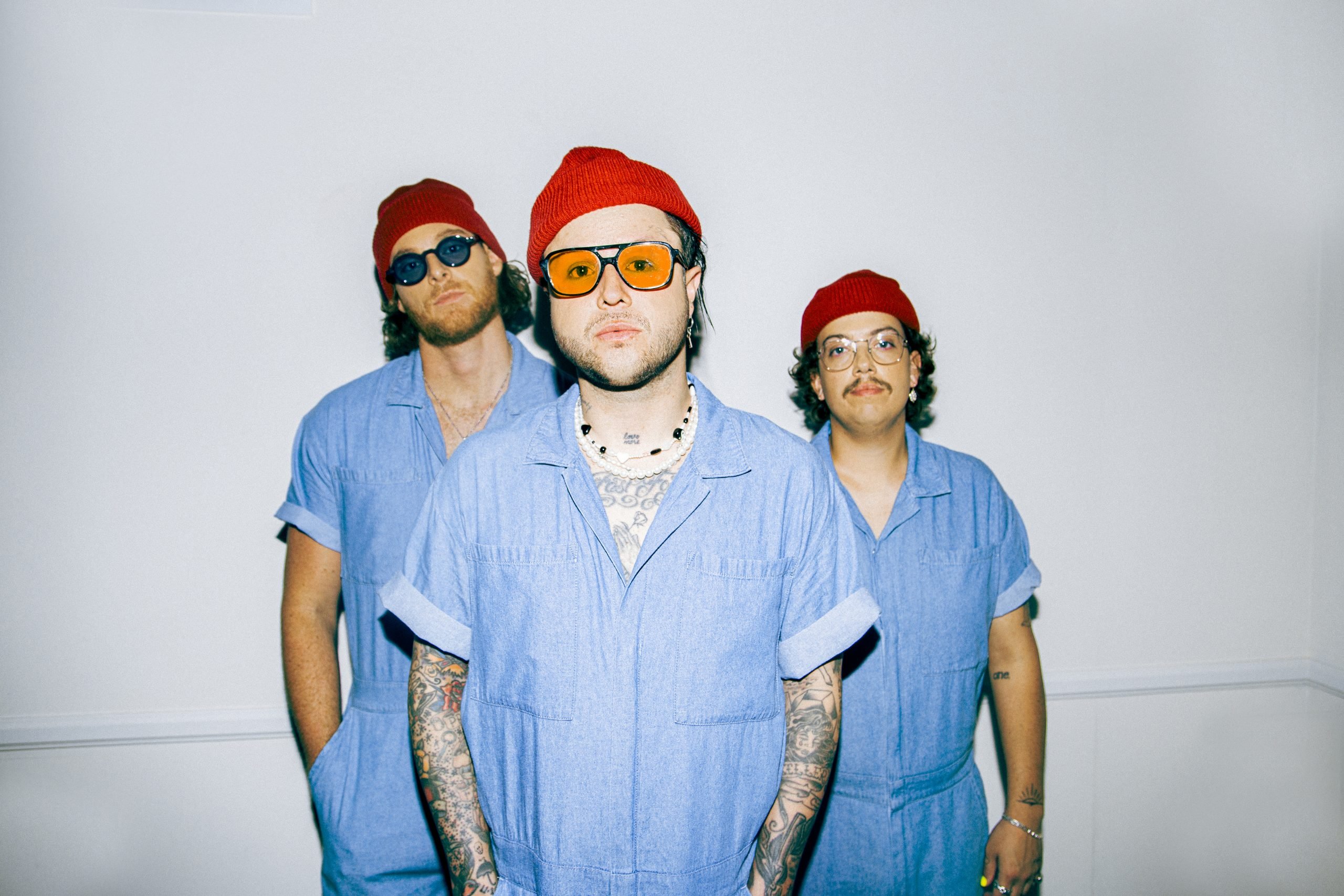 Think back to when the Professor mixed in sugar, spice, and everything nice but accidentally spilled Chemical X, and Blossom, Buttercup, and Bubbles emerged. After talking with lovelytheband, they seem to be a bit like The Powerpuff Girls. Now, bear with me for a second while I prove it. lovelytheband is made of three big but very different personalities that come together to make a badass team. The comparison makes sense for this millennial brain who loves 90s/early 2000s cartoons.
We sat down with Mitchy, Sam, and Jordan before their headlining performance at The Gathering. Hearing them talk about their lives outside of the band as well as watching them interact as a unit, is proof of the concept of the right people at the right time, crossing paths to make something great. Music runs through all of their veins. It's part of the foundation of who they are as individuals and you can see that it creates an incredible bond between the three. Sam talked about where his love for music started, "That was a thing that's been in my life forever. My dad did music for a living and still does. Playing the drums my whole life, annoying the crap out of my family. Music is the thread for the rest of everything in my life."
Mitchy shared a similar sentiment, stating, "I've done music my whole life. My grandma played piano and stuff. Very musical household. My grandpa was a poet. There are photos of me as a kid holding guitars and shit. I started a band in the 8th grade. I went to the Warped Tour for the first time when I was like 13, 12 maybe, and I was like I want to do this and never went back. Never had a backup plan. Never went to college. People always ask me what I would be doing if I wasn't doing this and I'm like, 'I don't know.'"
Of course, Jordan was right there with them, "My dad has a very early story where he put my car seat on a subwoofer because he didn't want a kid of his to not have time. So he would clap along to like *NSYNC songs with me. Paula Abdul." He continued, "He took me to a Kings of Leon/U2 concert in 2005. My first real show. And ever since then I've been on this journey. He tells me this story that he never [had to tell] me to practice guitar. I would always just do it."
We've seen lovelytheband crush it the past few years. It's been exciting to see them release music that is captivating and fun to dance around with your friends to or blast while you're driving down the freeway.
It feels like they've really made it. However, they are still working hard to get to where they want to be. Mitchy says, "I wouldn't say we've made it. I think making it in my head is subjective. For all intents and purposes, the goals I personally had in creating the band have been far exceeded but I don't think you can say you've made it."
Jordan added, "I think it's always evolving."
Mitchy continued, "I think if we get to where we're headlining festivals."
Sam did have a moment that stood out for him, though," I think for me the 'I think we're doing something' moment was when we played Times Square for NYE."
When talking to them, you can see the differences in their personalities. However, it really came out when asking them what they do outside of music. Jordan started off by saying, "For me, I grew up by the beach. Beach surf culture is in my blood. When I send my demos to the band it's very surf rock sunshine, if you will."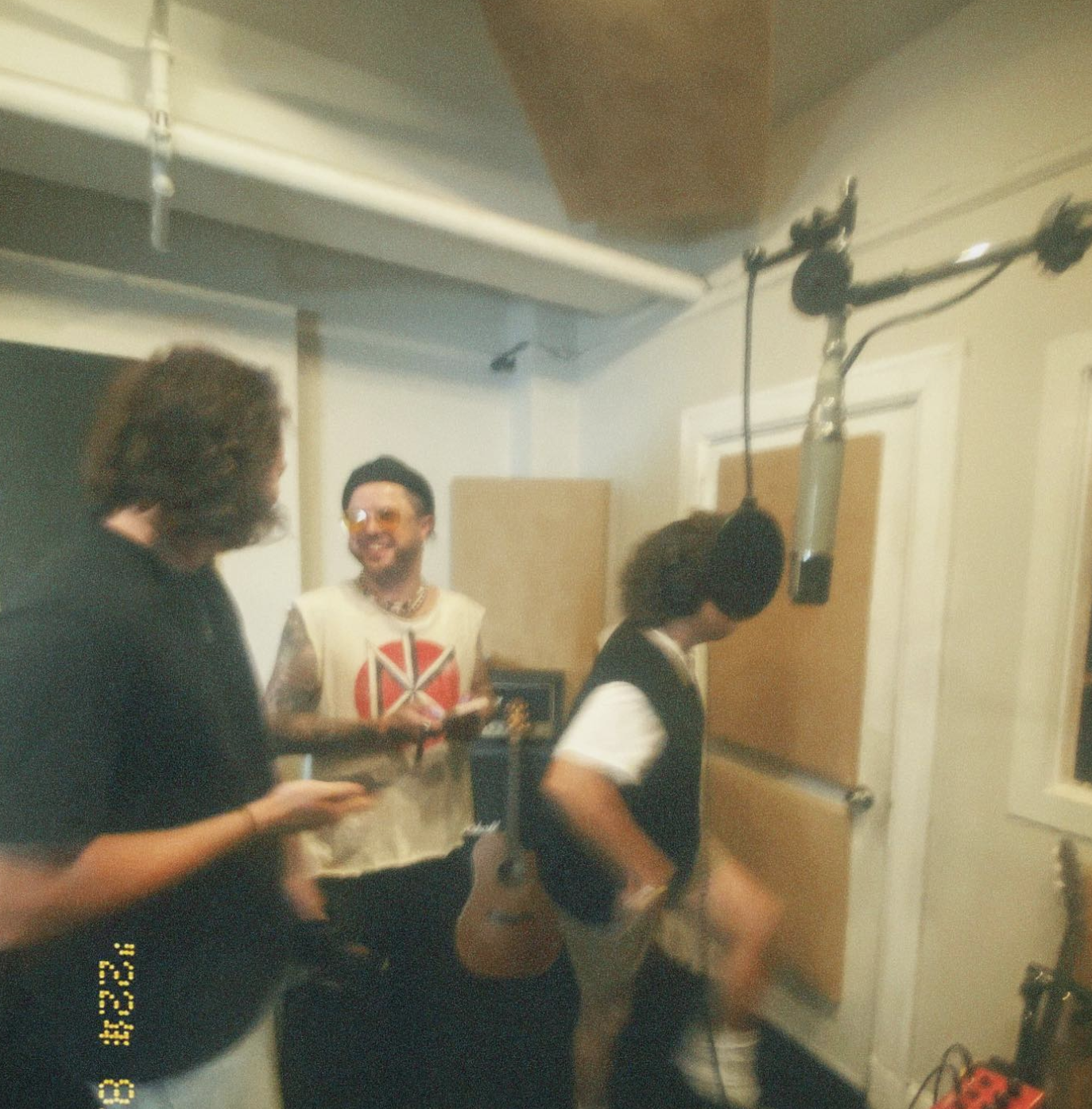 Sam continued on to say, "I'm big into video games. When we're not so busy I stream. I wouldn't say it influences music. Which is nice that they're separate."
Rounding it out, Mitchy told us, "I love TV," and Sam's commentary was, "He watches TV like no one else." So, of course, we had to know what he's watching and he said, "Every show ever. I like really shitty crime shows. I love all the new CBS, NBC, ABC shows."
At this point, we sit back and take in all of their differences. Their personalities come out in everything they say and it is as unique as they all are but they still flow together. The back and forth is effortless, the love for one another and what they do is obvious. When bringing up how different they all are they seemed to agree that their differences are why they work.
Mitchy says, "It's more of a brotherly relationship than it is a friendship. We each have our lives and then our lives together."
Jordan added, "Which is a healthy thing to have. You can say five and a half years is a short time or a long time but regardless it's a testament to that."
Sam went on to say, "It wasn't like other bands where you're grinding away. We all have done that before in our own bands and solo projects. We did our 10,000 hours." He continued, "We were thrown into it. Everything is happening very quickly and you guys don't really know each other. We figured each other out on the road, which is very hard."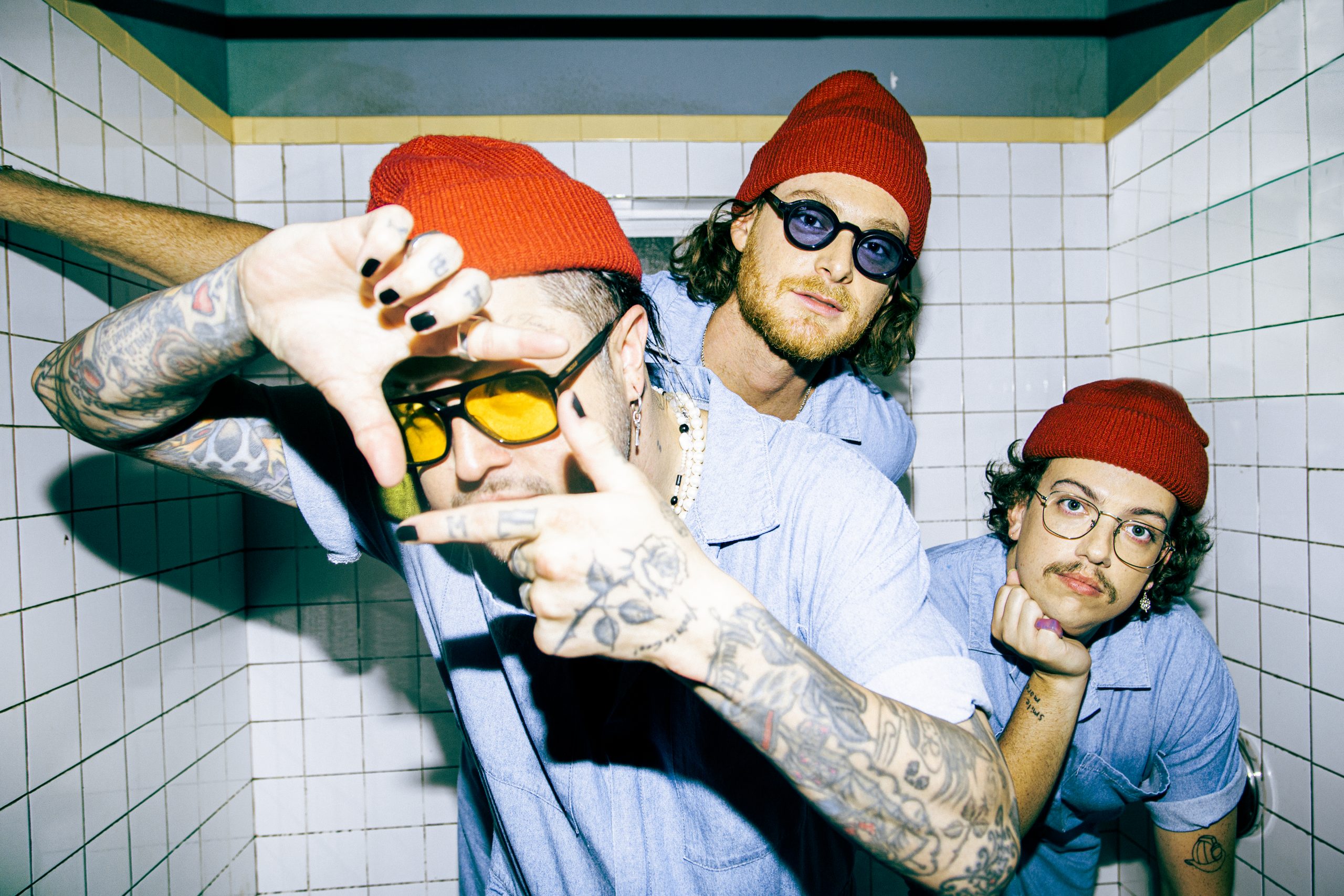 When asked what they would like people to know about them, Jordan said, "That I'm working hard. We're doing our best." Mitchy agreed, saying, "I think it's a general thing that people forget, we're human beings. Actual people. We're not just faces. A commodity. An entity."
Their hard work is evident. Since The Gathering, they have released their latest single, "Sail Away" which talks about being in your head too much: "Leave all those things I did in yesterday." The lyrics are backed by a beat that you'll catch yourself clapping along to. They have the special skill of putting incredibly tough feelings into a fun sound. The kind of music that has you dancing and crying at the same time.
At The Gathering, they put on a show that was intimate and energetic. Fans had lined up for hours to get in on the action; their wait was worth it. Every corner of the room vibrated and the band made you feel like you were right up on stage with them. Everyone in the room felt like a friend. That was a moment we won't forget.
For the record, Mitchy is Buttercup, Sam is Bubbles, and Jordan is Blossom and absolutely made up of sugar, spice, and everything nice. They have absolutely earned the right to call themselves lovely. Check out their music video for "sail away" below!