Basically: A raunchier Guess Who's Coming to Dinner and a great rom-com about two people who never expected to fall for each other.
Time to be honest: I've been hard on Kenya Barris and his work lately. Some of his storytelling and the themes he explores have been very rote and overly traveled. It's gotten to the point where I have tried to stay away from some of his recent works. That might be unfair but you have to accept when you're not on the same frequency as a creative and bow out. So just on the name alone, You People had me a bit shook and I was ready to ignore it. But then I heard Barris wrote the film with Jonah Hill. I enjoyed Mid90s, so I was like: Well, maybe this could work.
The trailer sealed the deal for me. It shows part of a scene where Jonah Hill's Ezra sits across a table from Eddie Murphy's Akbar and Nia Long's Fatima, who are the parents of the woman he's dating. Murphy plays a character reminiscent of a modern George Jefferson, who's not impressed with anything Ezra tries to say, while Long has perfect body language and facial expressions. Watching their faces while they all sit in a Roscoe's Chicken & Waffles had me rolling. Not too much later, I found out Lauren London is in this film and, at that point, the battle was over—I began looking forward to You People.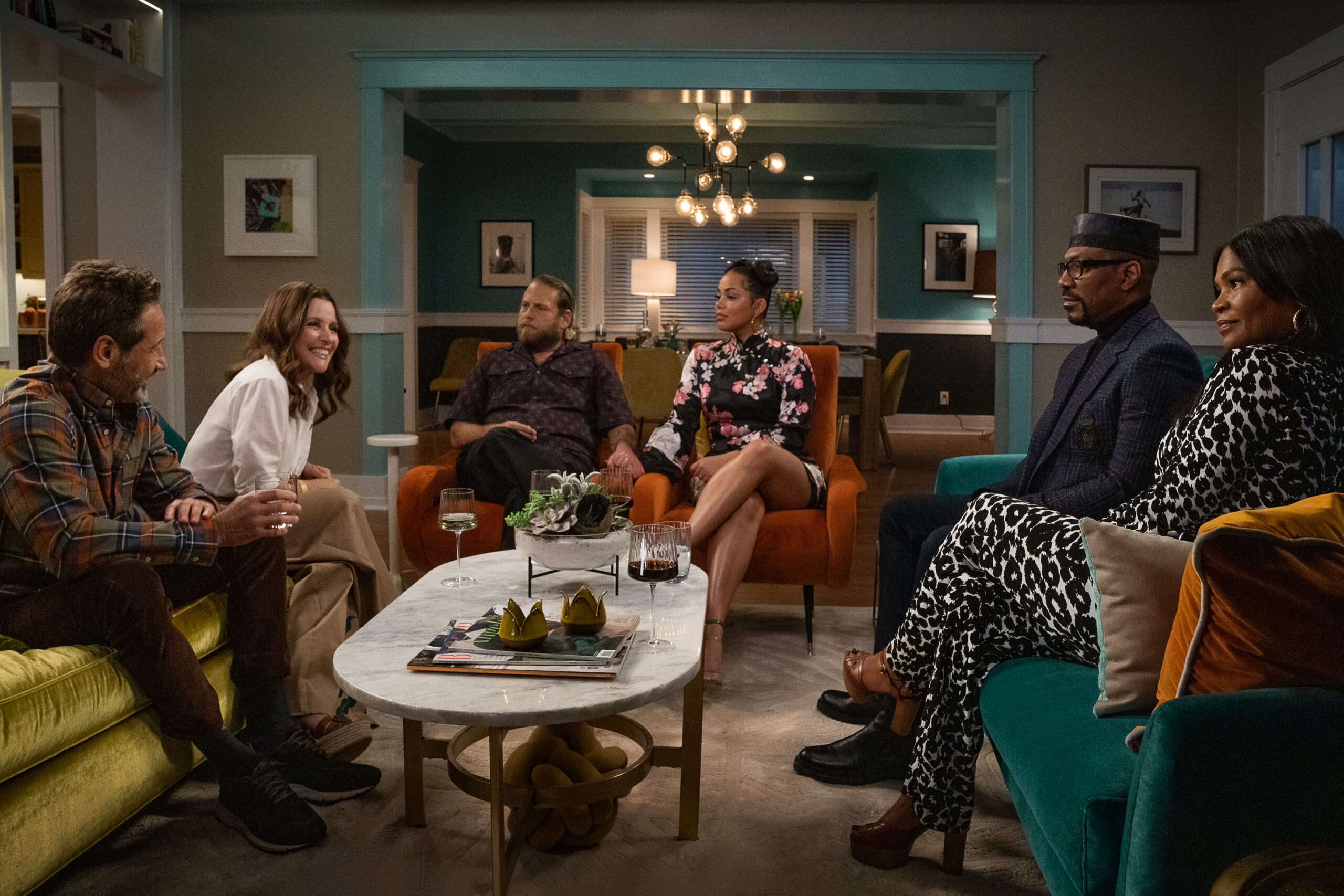 You People is about Ezra Cohen and Amira Mohammed (London), two thirty-somethings who both have issues with their love life in the city of LA. After a funny meet-cute, they start dating. Things start to get complicated when Ezra introduces Amira to his very well-meaning, liberal, Jewish American parents, Shelley (Julia Louis-Dreyfus) and Arnold (David Duchovny). Then Ezra meets Amira's parents (as I described above). Most of the film deals with Ezra and Amira's difficulties in connecting with each other's parents. This culture clash is the basis of the comedy—and while it's been done before, You People has some jokes and current takes that really work.
The performances are really good. You can tell when the actors go off script with improv, which I know caused a lot of breaks. Murphy is really comfortable as this father character; Akbar's interactions with Amira and her brother Omar (Travis Bennett) come across as how he might actually be with his grown children. You People does well by comparing the relationship between Ezra and Shelley with Amira and Akbar and how much pressure the parents put on their kids. While a lot of the film's promotion is about Hill and Murphy's dynamic, the movie also has a focus on London and Louis-Dreyfus' relationship. Their dynamic is a bit more subtle but it has a great payoff in the story.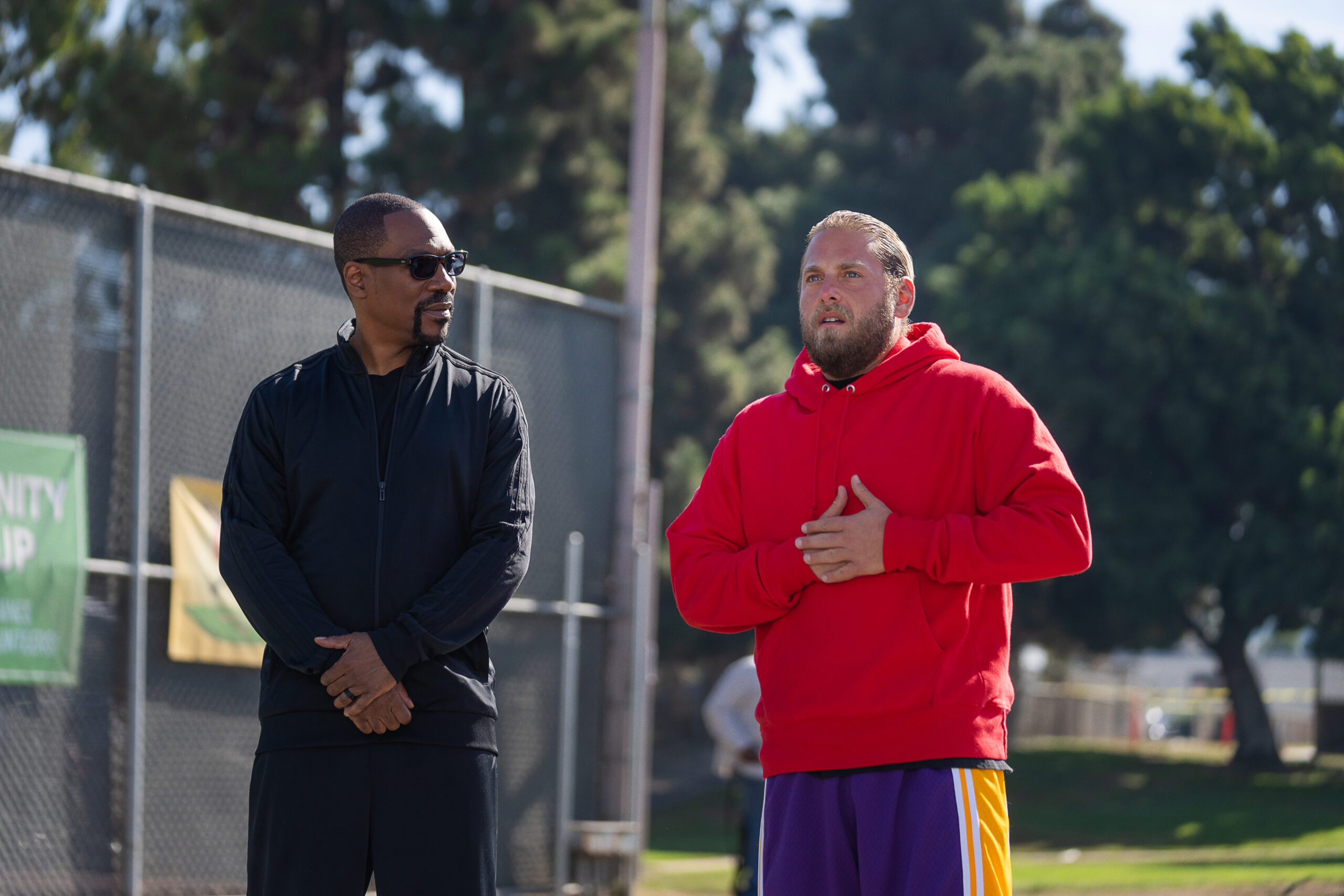 The film is hilarious and worth a couple of watches (since I missed some lines from laughing). I have to say, some other critic reviews left me baffled since, for me, a comedy works if it's funny. At the screening, the laughs were constant and loud. That's the true test of comedy; it's more objective than any personal views on the genre. Does You People work and reach people? Yes, it does. 
Maybe I've turned a new corner on Kenya Barris' work; I sure hope so. 
In the End: You People is a very well-written and performed comedy that juggles many situations yet stays relatable with a good message of coming together despite our differences.