Review by Drew Bittner
Actually: Let's give it 7 fortune cookies out of 10 and a B-.
Basically: We get our four street level heroes in one place, fighting one enemy, to protect New York City from a looming evil. While there are problems, there is also a lot to like.
Danny Rand (Finn Jones), aka the Immortal Iron Fist—just ask him, he'll tell you—and his partner Colleen Wing (Jessica Henwick) are hunting down clues to the fate of K'un-Lun, Danny's former home, and fighting the ninja cult known as The Hand wherever they find them.
Luke Cage (Mike Colter), newly released from prison, is back in Harlem and is pulled into a mystery surrounding the deaths of several young men hired by a mysterious outsider named Sowande (Babs Olusanmokun).
Jessica Jones (Krysten Ritter) is drinking hard and avoiding taking cases, until a desperate woman begs her to find her missing husband, an architect.
Matt Murdock (Charlie Cox) has retired from crime fighting and now takes on cases passed to him by his former partner Foggy Nelson (Elden Henson)… including representing Jessica Jones when she's brought in for questioning by Det. Misty Knight (Simone Missick).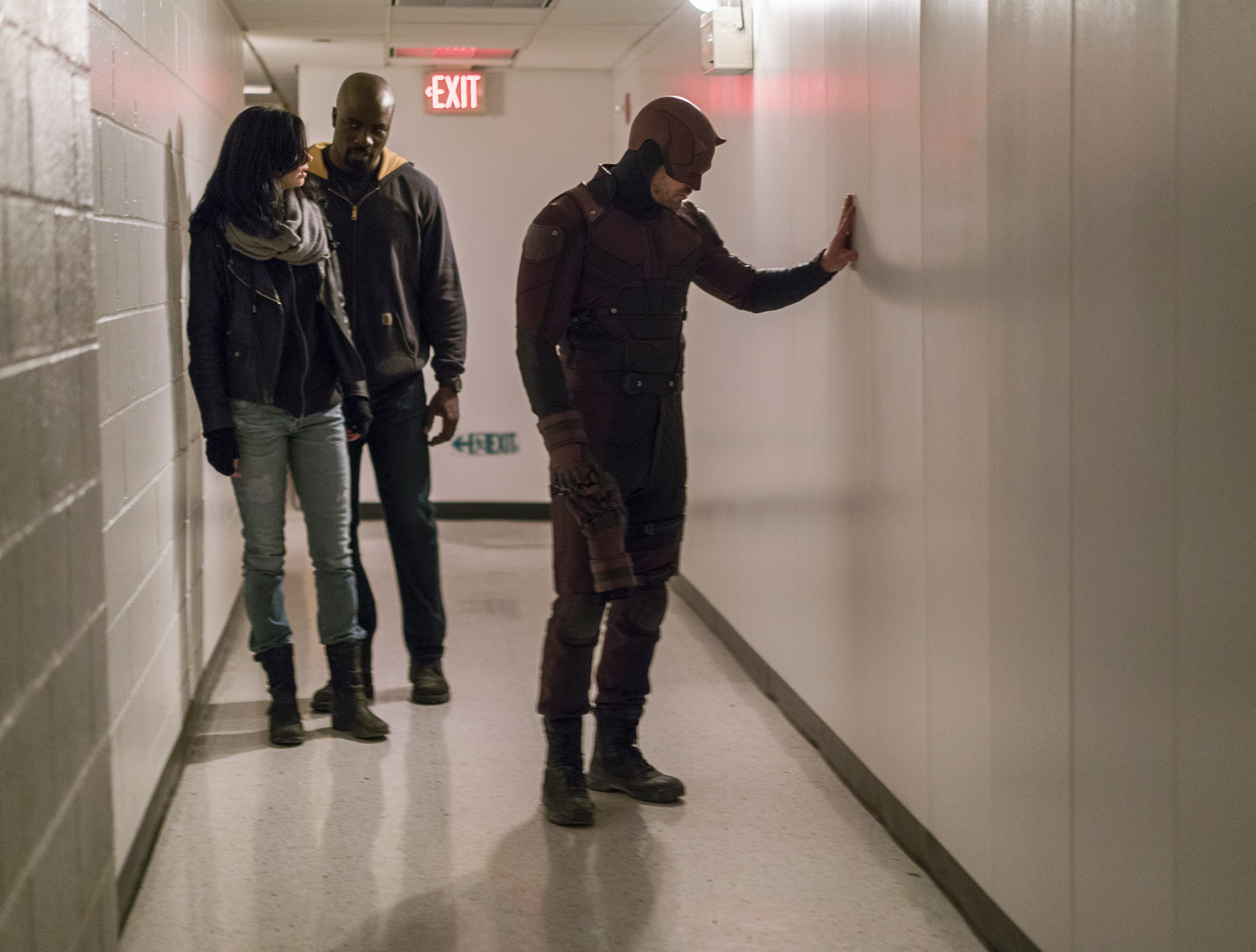 One by one, these individual threads all pull together, as the four find themselves at Midland Circle—a new building with sinister ties to some of their deadliest enemies. Led by an ageless woman named Alexandra (Sigourney Weaver), this shadowy group has a dire agenda that could spell the destruction of New York City itself…and herald the return of a lost former hero, now the pawn of the villains.
In THE DEFENDERS, Marvel Studios and Netflix bring together their small screen franchise-of-franchises much as THE AVENGERS did on the big screen: Set up the individual heroes, ground their stories, and then unite them against an overarching threat. For that strategy to work most effectively, you need a great villain—and the biggest weakness of this miniseries is that it really doesn't have one. Although Weaver gives it her all, there are places where a viewer can legitimately wonder why she and her allies are a grave threat to our heroes and the city. Their ambitions are not overwhelming—mostly, they want something buried deep under the city and getting it will probably cause colossal property damage—but the ramp-up to this has included Matt's old teacher Stick (Scott Glenn) referring to this as the culmination of a thousand-year war.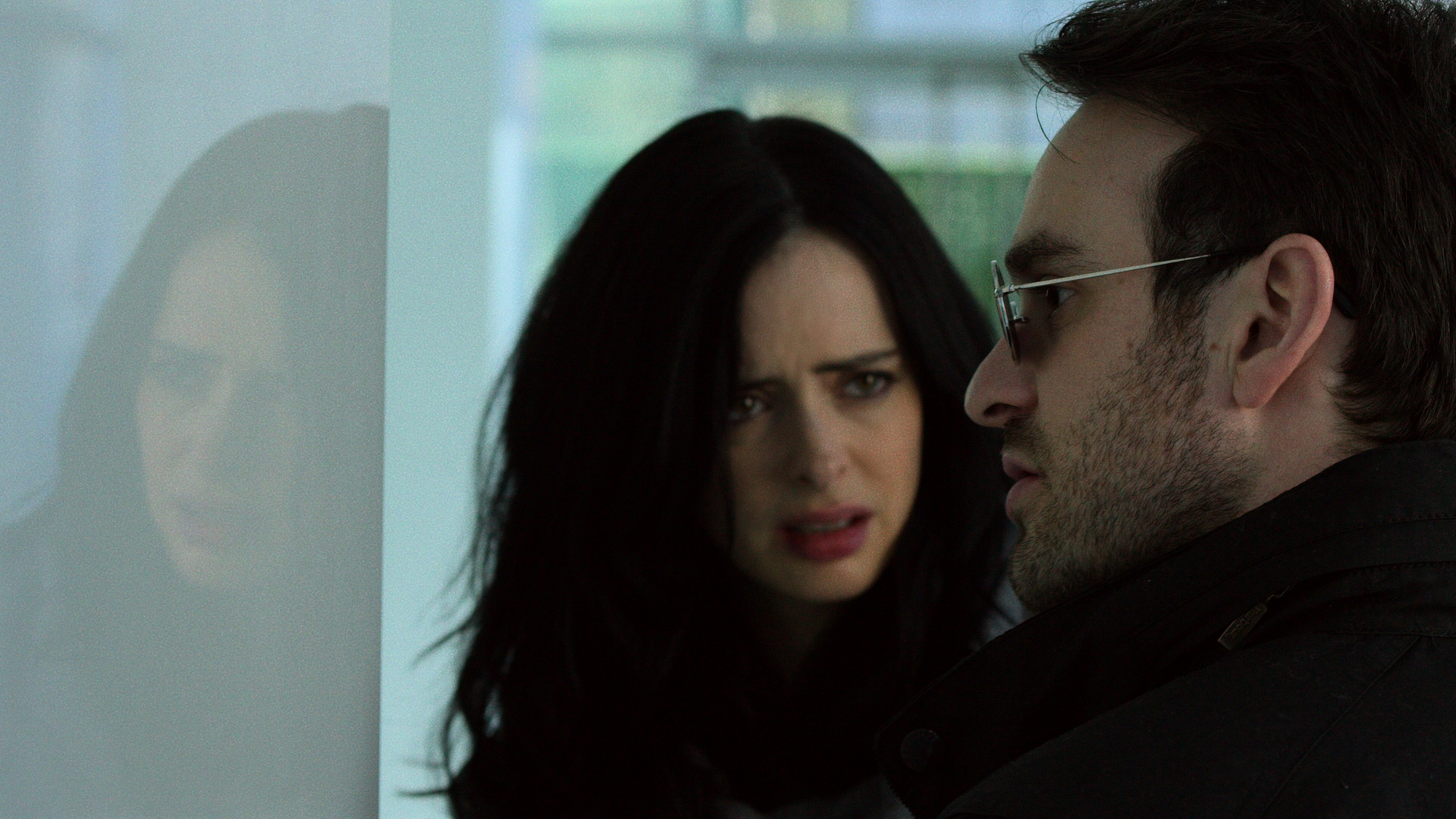 On that basis, the mini doesn't really deliver.
Where it does work, though, is the chemistry among the heroes. Cox and Ritter have an offbeat charm that is wholly platonic but engaging, while Colter and Jones give us the beginnings of their Heroes for Hire bromantic bond. Even Henwick and Missick do some bonding, giving us hope for a Daughters of the Dragon spinoff in the future.
The Defenders do not mesh well at first, they bicker and disagree, they come to blows more than once, and yet they are just right for what we want to see: A somewhat dysfunctional group of people who rise above their own baggage and do what's right, despite themselves.
Elodie Yung returns as Elektra, paying off the end of DAREDEVIL Season 2, where her reanimation was hinted. Her character arc is not as clean here; she returns as the Black Sky, a "superweapon" of Alexandra's group who even so doesn't quite live up to that billing. She has an interesting role to play, however, and it's possible that there will be more to come from the choices she makes.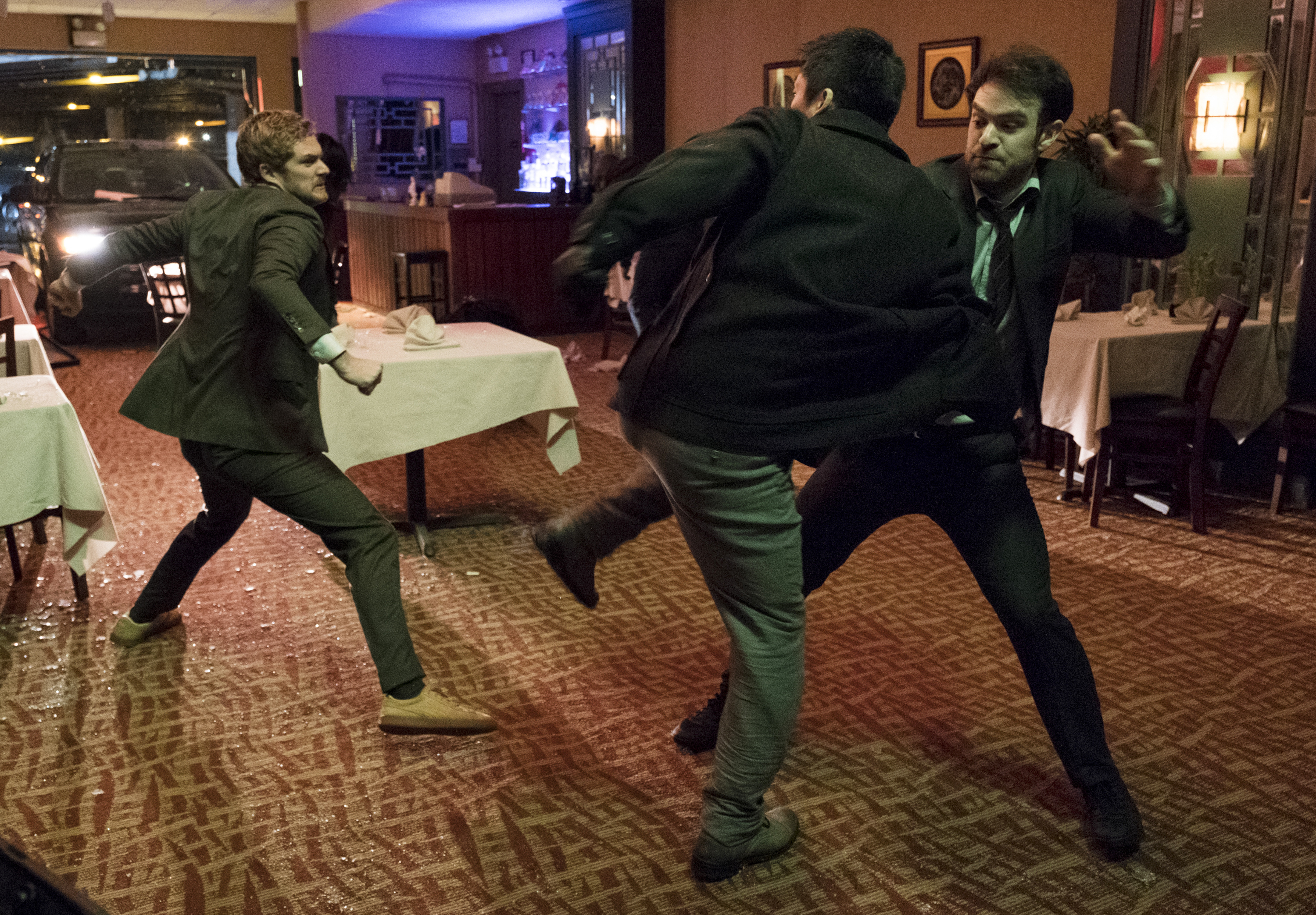 Worth noting that the action in this mini is pretty solid, with Jones in particular upping his game as Iron Fist. There's room for improvement in places but the choreography is much improved over IRON FIST itself; as the series progresses, the sense of the action is also more clearly communicated—a definite plus. Each hero has a distinctive style and it isn't easy to showcase all of them, but each has more than one chance to shine.
With cameos and appearances from most of the supporting characters of the preceding minis, The Defenders is well grounded and feels like an organic extension of what came before. It also doesn't hurt that Claire Temple (Rosario Dawson) continues to function as their Coulson, knowing all the players and facilitating their introductions. On the villain front, the threat they face has been a major part of both Daredevil and Iron Fist so far, but we can be excused if we hope that this particular enemy is put to rest for now.
In the end: The Defenders has a pretty good start. We're hoping for stronger villains to challenge them in Season 2—that might vault this series to the top of any viewer's must-see list.