Basically: What if someone took the 2005 Rick Ro$$ song "Hustlin'" and turned it into a TV series, mixed with a remarkable story of a Palestinian family's immigration trials in the US?
Here we have a surprising gem of a new series on Netflix. Mo Amer and Ramy Youssef have crafted a show based on Amer's life that's a breath of fresh air for this upcoming fall season of television. In MO, Amer plays Mo Najjar, a Palestinian man who lives in Houston, Texas, and spends his days hustling to take care of his mother and older brother, while juggling his relationship with his mechanic girlfriend Maria.
This show feels so relatable, from its use of Houston rap classics throughout to how Mo has to find all types of ways to make money. The story deals with Mo's inability to share his worries with those closest to him because of a pang of guilt he's built up over the years, and it is constantly funny with a remarkable ability to introduce specific cultural cues but also be accessible for those who are outside of the Houston and Palestinian cultures. MO also does well with how it handles the microaggressions and plain-out racism that Mo and Maria go through in the world. Yet it shows the many types of people that mix together in Houston. Shoot, there are very few places where you can watch the primary couple be a Mexican American woman with a Palestinian man.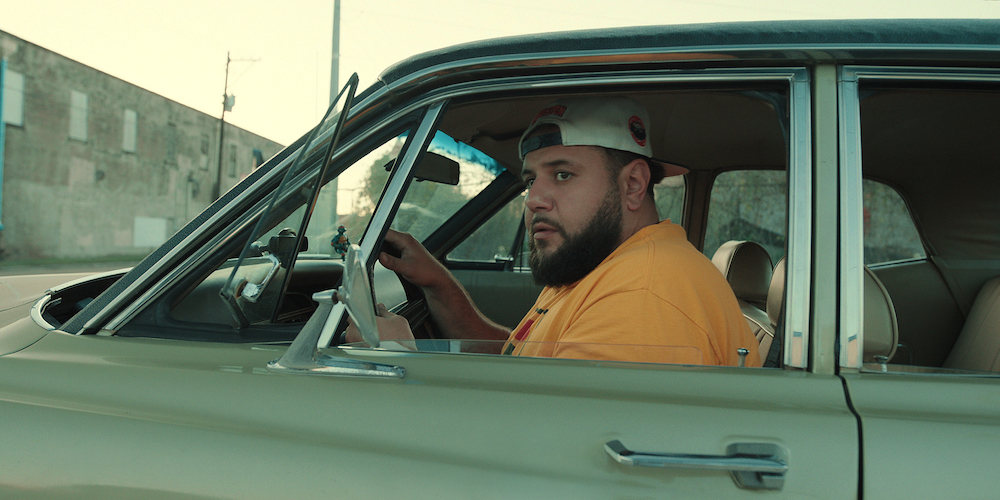 I love how the show has the characters speak in different languages as well. It adds realism, especially in how Mo easily switches between Arabic, Spanish, and English in a scene. The show also moves between more dramatic parts like Mo and his family dealing with their asylum hearing and then goes back to Mo with his girlfriend and best friend Nick (Houston rapper Tobe Nwigwe) spending time in the arcade—while beefing with a Spongebob Wack-a-mole machine.
Mo Amer is the clear star here and he's able to put so much feeling into this character. Even while based on himself, in some ways, not everyone creates a fully realized character that keeps you interested for a whole season of television. Farah Bsieso plays his mother, Yusra, who gets a decent amount of character growth beyond what you'd expect from a mother character. Teresa Ruiz plays Maria and does well as the straight person to many of Mo's jokes and she is an excellent voice of reason. When it's her turn, Ruiz makes for a tremendous stand-out focus episode. Also, I want to shout out Tobe Nwigwe, this rising rapper who has impressive visuals for his songs carries that charisma over to acting amazingly. He's great here going beyond a cameo and always steals scenes.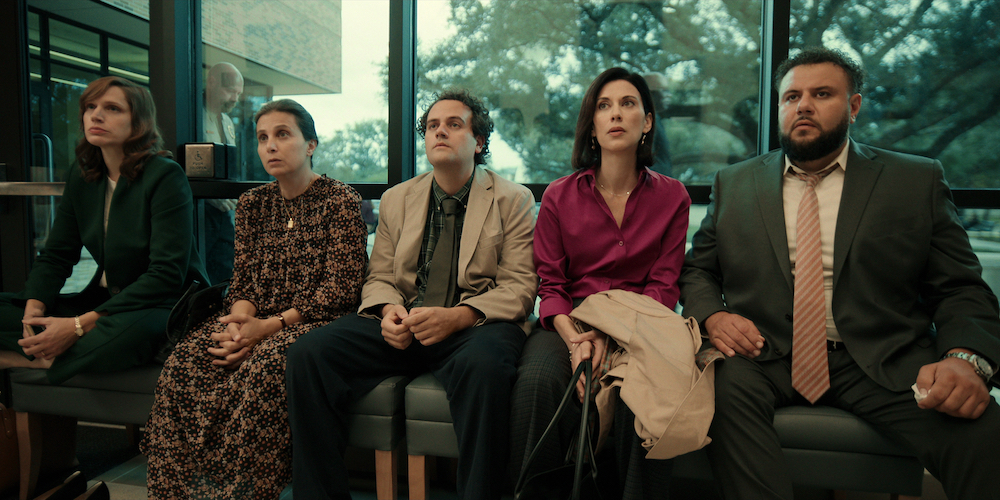 Omar Elba plays Sameer, Mo's brother, who always appears at the wrong time and is too honest in public. From my perspective, the character is on the Autism spectrum and is handled and performed well with care. Cherien Dabis portrays Nadia, their sister who comes with great energy during the last half of the season.
Maybe not everything in this show is funny enough for everyone and it can be quite dour in some's opinions. There are situations—hood-ass situations—that Mo ends up in that I've learned not everyone finds the humor in. Now, while I was keeled over with laughter, others might just be sad or worried and not see any humor. But hey, Mo is out here pushing his slab and "dranking" on that dirty sprite as he tries to find his place in the world. And I love it.
In the End: MO is a great new series and a welcomed addition to the Netflix library, I hope everyone watches so we can get as many seasons as possible.