Basically: The Incredible Hulk's cousin tries to juggle a new life as a Hulk AND a private attorney with laughs.
I've been worried about this show for a bit. I saw the same previews as others and wondered about the quality of the VFX teams making all this stuff for the house of the mouse, as we know these folks are being overworked. I'm not the biggest Shulkie fan (that goes to Sherin), but I've had my dalliances with the character over the years, specifically the John Byrne version that completely remade the character from her origins into the gregarious and utterly sure of herself, more capable hero than her cousin. This brings us to the MCU adaptation of She-Hulk, taking influences from the mid-2000s Dan Slott era on the character with some touches of the Bryne era mixed around in a legal workplace single-camera sitcom. After a car accident, while riding with her cousin Bruce (Banner), she gets some of his blood in her system and gains his abilities. From there, Bruce hulks out and tries to teach her how to move in the world now as a Hulk and a superhero which she doesn't really want in her life. She just wants to be a lawyer.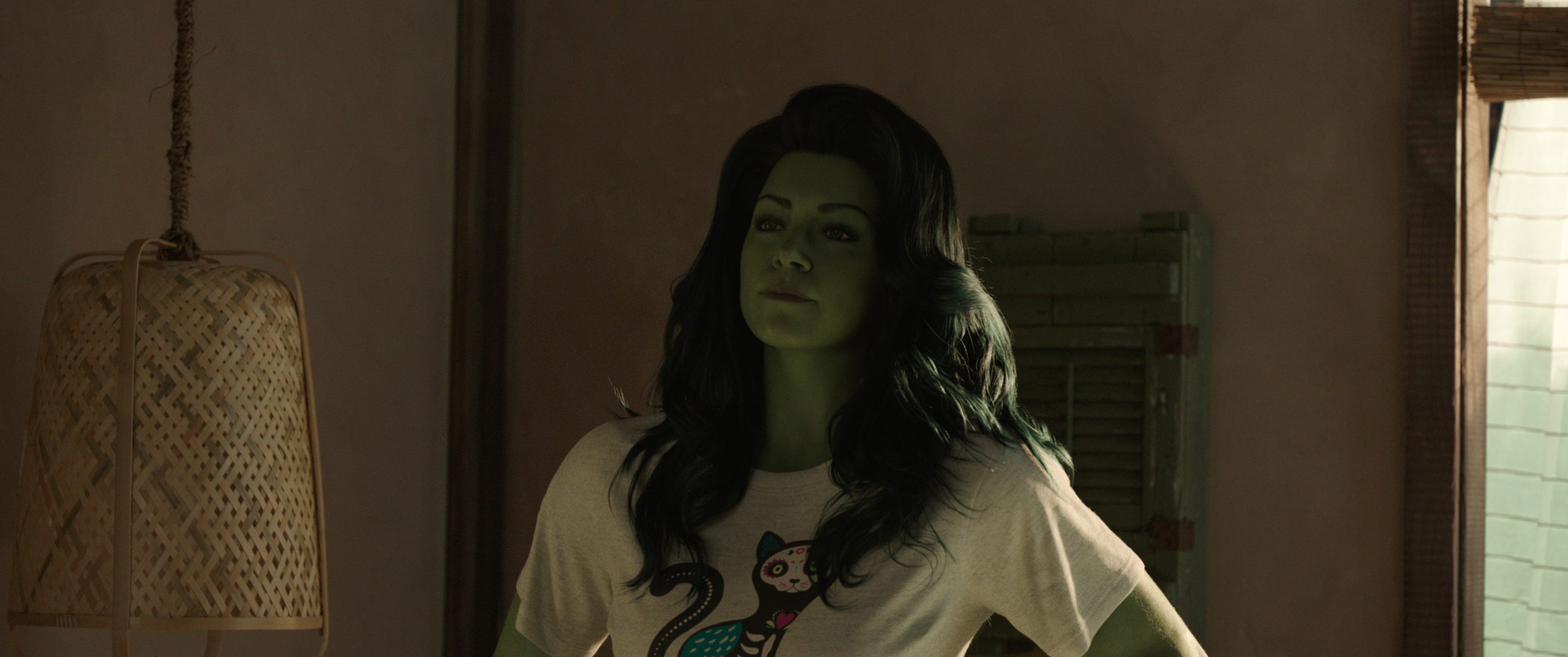 Tatiana Maslany plays Jennifer with some pretty decent spunk and does well with her charisma with the audience. I do think her performance as a human is better than in her Hulk form. I think that is because of the show's budget versus the small amount of screen time the Hulk has in the movies. Jen is very likable; in each episode, her challenge for the week is clear. Ginger Gonzaga is entertaining as her paralegal Nikki Ramos, in the usual sitcom role of the heightened reactionary best friend character. For me, the best parts are the guest appearances from Mark Ruffalo as Hulk, Tim Roth as Abomination, and Benedict Wong as Wong who boost each episode. Wong especially comes through as the best new dad of the MCU.
I look forward to Josh Segarra as Pug and Renée Elise Goldsberry as Mallory Book in future episodes, as we only get a taste of them in these first four episodes. I will say that for me as I think the show is pretty good, but I don't know if this is the version of She-Hulk that I really enjoyed growing up. I think it had to make some concessions with budgets that, honestly, comics never have (to a point). Maybe the show will find itself and find a balance between the tone of the MCU and of the classic interpretation. The show has a solid start and is a consistent addition to the MCU. 
In the End: She-Hulk: Attorney at Law has a good start to a different type of show for the MCU that will work well for MCU and TV fans in general but maybe not for die-hard She-Hulk fans.
—
Want more She-Hulk thoughts?
Read 'Whose Shulkie is This? Thoughts on She-Hulk: Attorney at Law' by Sherin Nicole.