Grade: B
Basically: Celebrity chef David Chang focuses his attention on the future of food in society after dealing with the pandemic.
David Chang is an interesting figure. In a post-pandemic world, coupled with our ideas on what a celebrity chef is (see: Anthony Bourdain), Chang has made an impression. He can come off as a bit surly, which belies his identity as someone who really cares deeply about a lot of issues. He's always championed diversity in United States cuisine, pulling from his childhood memories of growing up in the suburbs of Northern Virginia and how different he was made to feel while living there. 
The Next Thing You Eat focuses on Chang's worries about how quickly and drastically food consumption has changed in the US and how it affects the rest of the world. In 2020 he was a pretty public face speaking up about the challenges and losses the restaurant industry faced from the unexpected shutdown due to COVID-19.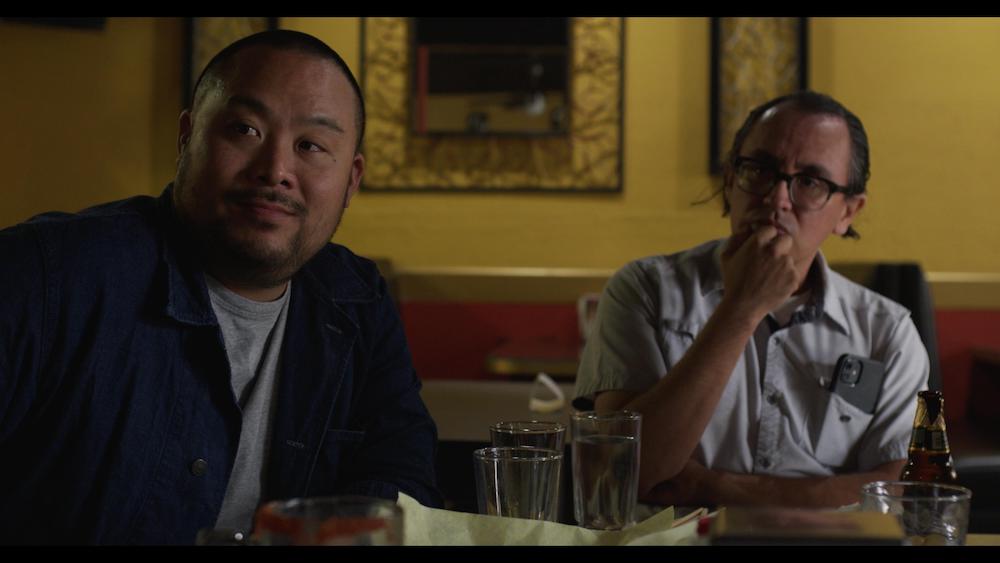 Photo courtesy of Hulu
The series covers some current discussions about food delivery apps, the issues surrounding beef production, the future of restaurants and more. The Next Thing You Eat's topics might feel like a near future to some but, for me, it really hit home that we might already be living in a cyberpunk dystopia (it just doesn't look like 80's anime, books, and tabletop games predicted). 
This show is shocking for both the audience and the hosts—for example, you might think cell-grown meat is far off but it's not. Robot cars delivering food feels like something you'd see in The Fifth Element but LA has those services right now for rich folks. Will fish even be around so we can have sushi anymore? Who cares, maybe salmon will be grown for grocery store sushi while the cuisine will evolve through the fusion of other cultures. Meanwhile, who will be able to go to a restaurant…and who will be able to afford to even own one? The series asks a lot of these questions and what's good is that it doesn't try to have all the answers. Who knows what's going to happen?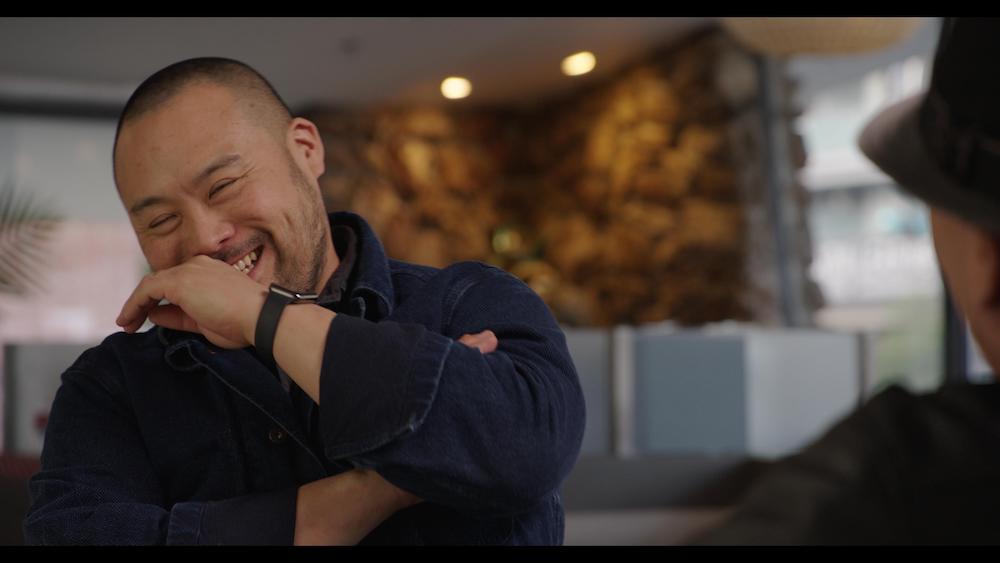 Photo courtesy of Hulu
I do like the show, however there is one thing that always makes me screw my face up at Chang's series in general. It's that his shows are always an Asian American's way of working out how to talk to white Americans about what "American" is. As a Black person from the same area as Chang, it's something that leaves me perplexed. Was growing up around all those white folks and them not understanding your food and culture that traumatic? It's an interesting lens but it feels that he's never really talking to me, I'm just listening to a conversation that people are having near me. 
In the End: The Next Thing You Eat is a good show trying to reckon with how much we've changed the world and how it's changing the way we eat.