Basically: The Expanse is back, baby.
As a good friend pointed out, part of the excitement of waiting for Season 4 of The Expanse (now on Amazon) is seeing what lies beyond the gate. I won't spoil that for you but I will tell you the crew of the Roci does not disappoint.
We return to this world of deep space in a relative time of calm. You could think of it as the aftermath, during which everyone is adjusting to putting their faith in Holden and his "imaginary friend". Or you could think of it as the calm before a helluva storm. Either way you'd be right.
Holden (Steven Strait), Naomi (Dominique Tipper), Amos (Wes Chatham), and Alex (Cas Anvar) are repairing the Roci, making family visits, and smiling through secondhand embarrassment.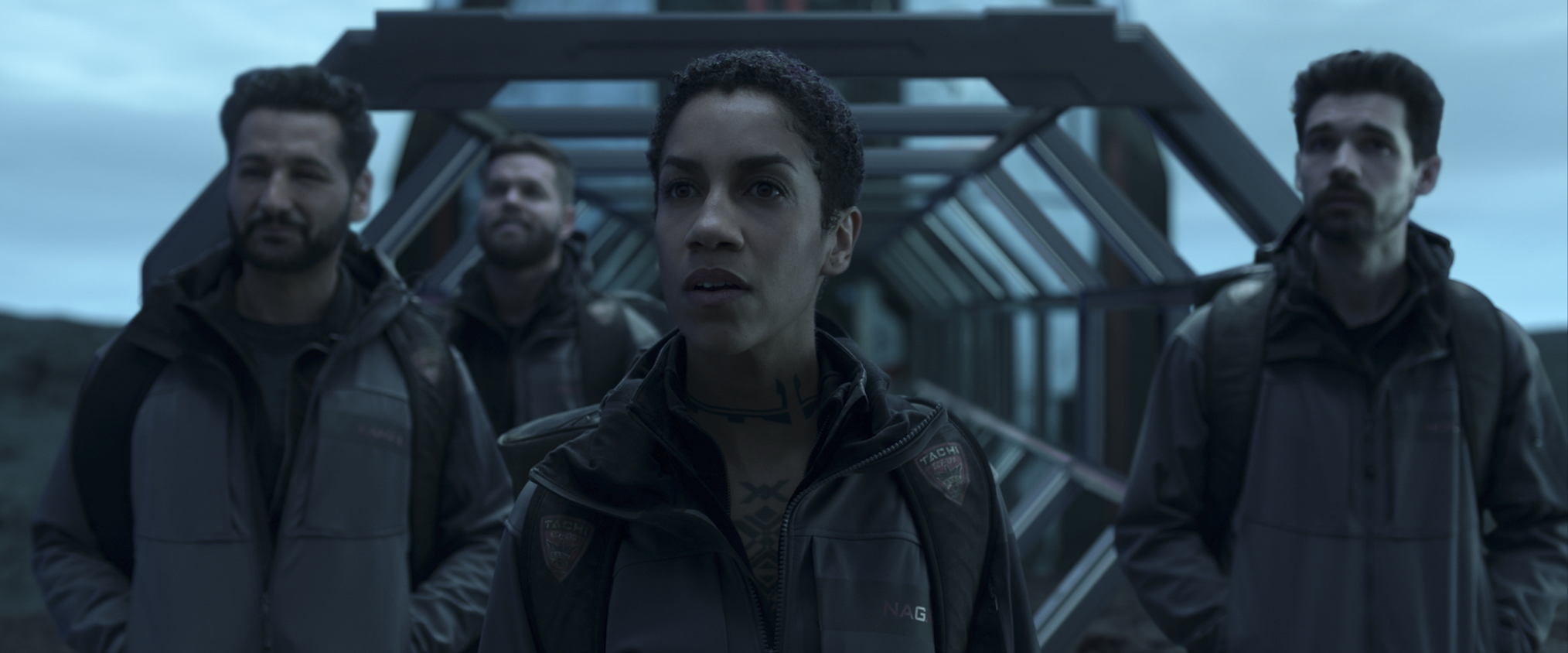 Photo courtesy of Amazon Prime Video
Our favorite expletive wielding powerhouse, Secretary-General of the United Nations, Chrisjen Avasarala (Shohreh Aghdashloo) is making power moves while doing her best to regulate several Belter refugees who want nothing more than to find out if life on the other side of the Gate is a better one. 
And our beloved Gunnery Sergeant. Bobbie Draper (Frankie Adams) has
been grounded. Friends, she may be acting cool but she's definitely
under pressure.
So is everyone else. One ship breaks through the blockade and, before Avasarala can handle that, a mega-corporation decides to try their luck too. New frontiers are always rich in resources and there's money to be made. Of course, things rapidly fall apart and we end up in the middle of a feud on a planet called New Terra—and that feud looks to be the fuel for Season 4. That and a few discoveries made by Holden, who is either being led or misled by his imaginary friend, former investigator Joe Miller (Thomas Jane).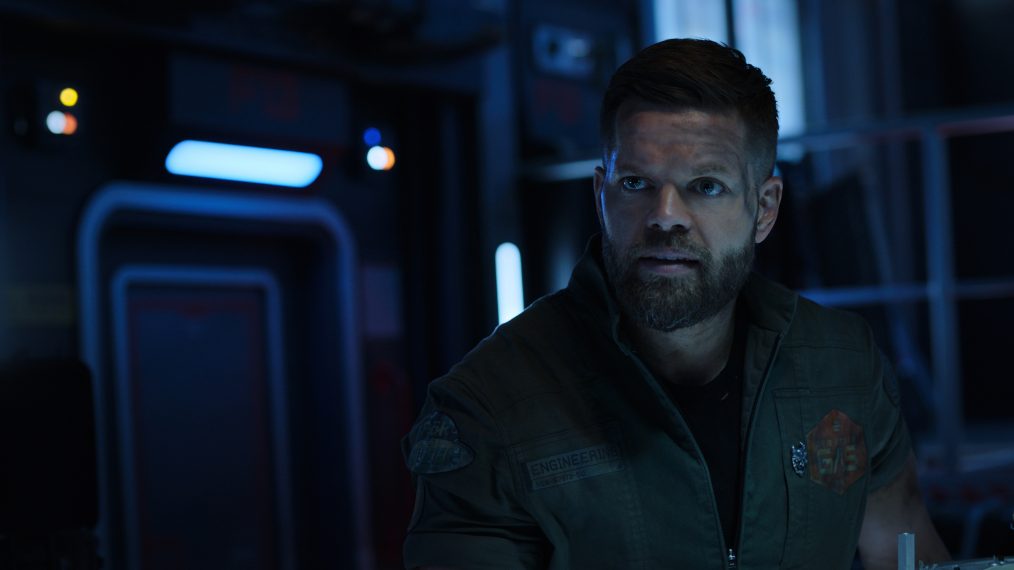 Photo courtesy of Amazon Prime Video
The Expanse is very good at layering personal conflicts with dire situations. This works well while we're watching Bobbie deal with civilian life (or maybe bludgeon it with a heavy boot). That's the good stuff. As is the fact both Amos and Avasarala are freed up to go full ham with their cussing and their lovin'. Amos is fully unleashed—his one liners and deadpan delivery keep getting better. 
Having said all of that, what you want to know is whether Amazon truly saved this show or if it's lost its shine. The Expanse definitely shines on. In the six episodes we were given for review, it feels like a return to form. There's a livewire running throughout the season and while nothing has boiled over yet the tensions between the characters and their warring factions sizzle with intensity. 
We can't wait to see what's next…especially with a new villain to learn the depths of.
In the End: Binge this series like it's a new crush. It's totally worth it.