Basically: Two teenage sisters stumble into the world of bounty hunting and it turns out they're weirdly well-equipped to handle it (at first).
What lengths have you gone to in order to hide something from your parents?
How about capturing a fugitive who skipped bail to earn enough reward money to repair your daddy's truck? Yup, that's the tale of how twins Blair (Anjelica Bette Fellini) and Sterling (Maddie Phillips) became teenage bounty hunters. It might sound absurd but these wonder-twins are part of the white picket fence, private catholic school, country club high society, where you can get away with all manner of things so long as you look pretty. And they do get away with a whole lotta crime, especially because they're teenage girls who know how to make boys talk. And they can handle a shotgun. But even though they're new bounty hunters, Blair and Sterling are still teenagers, which means they have concerns like frenemies, crushes, and extra-curriculars.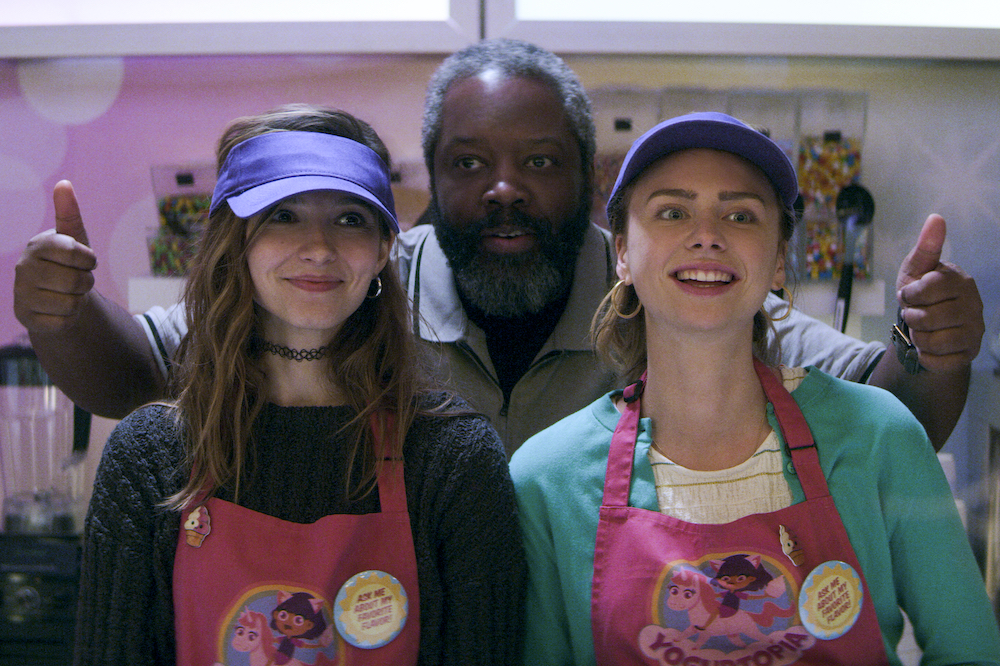 Photo courtesy of Netflix © 2020
Embrace the premise and you won't be disappointed. Fellini and Phillips totally sell it and they're given a huge performance-assist by their bounty hunter mentor Bowser (Kadeem Hardison). Hardison provides a lot of the laughs and his character grounds the series in more of a reality than the twins are capable of grasping. But even he can't resist getting pulled into their ridiculousness.
At first Teenage Bounty Hunters appears to be simply having a lot of fun with the setup—Sterling and Blair lean into their Gen Z personas, complete with emoji conversations and TikTok dances that spar with their religious southern upbringing. But you'll soon find yourself drawn into their world as they discover who they really are beyond high school (which doesn't always match up with who they're told they should be). And the deeper you get, the stranger their neighborhood seems—the suburban housewives and the business-suit dads have more secrets than hedge funds. The sisters work that to their advantage…at first. Teenage Bounty Hunters keeps feeding you little lies and deceits—maybe for too long at times—until you're itching to know where the secrets will take you.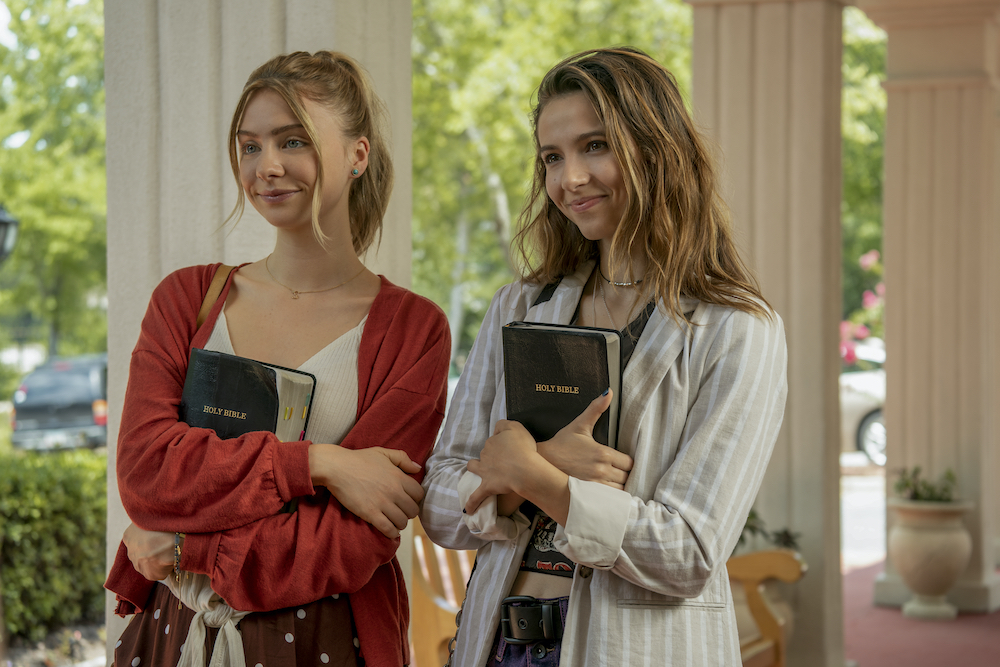 Photo credit: Tina Rowden/Netflix © 2020

What the series does best of all is hold everyone accountable. Whether it's the bounties the girls are chasing or their loved ones calling out their mistakes, the show forces each character to live their truth and embrace it. And if Blair and Sterling weren't unabashedly themselves, they'd never push the storyline as far as it goes.
Teenage Bounty Hunters is wild and weird and deeply funny when the twins blur the lines between living up to certain expectations and…bounty hunting. Totally normal teenage girl behaviour, right? Get ready to laugh and marvel at the power of teenage girls who really do have the power to change the world (one bounty at a time).
In the End: Teenage Bounty Hunters is a fun ride that keeps spiralling into more absurdity and you won't be able to resist hitting play.