Basically: The bittersweet life of a New York musician.
Little Voice is unsurprisingly tender. Unsurprising because it is a musical infused with originals by Sara Bareilles. And because it is a story Bareilles knows well. She and her creative partner Jessie Nelson utilize the space of nine 30-minute episodes to tell a New York story—all about making music and struggling and somehow getting by. 
Bess (Brittany O'Grady) is a singer-songwriter who has been silenced. Getting heckled while singing your heart out can do that to a person. Therefore, she hides behind the songs of the great women of rock and soul; only making her music in a storage facility (that might as well be no man's land). Until the day Ethan (Sean Teale), a filmmaker, shows up and not only hears her but actually sees her.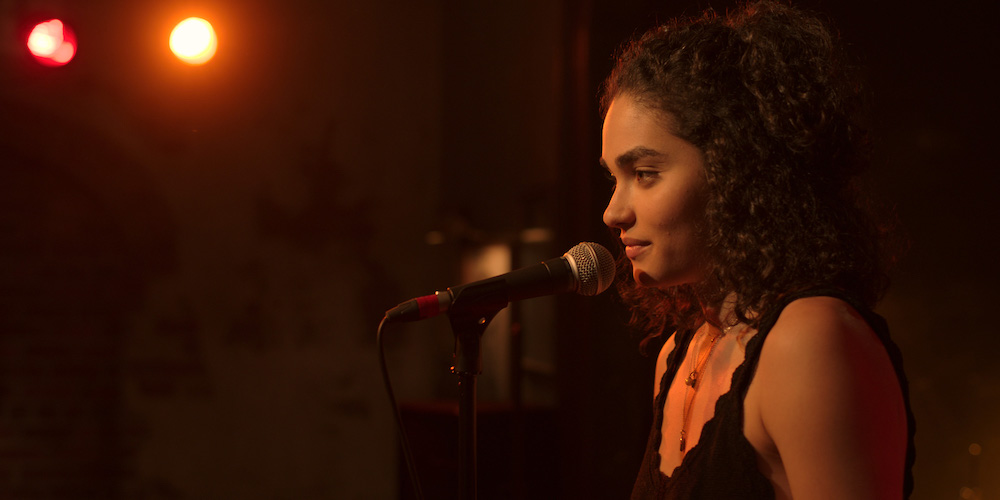 Photo © Apple Originals
The funny thing about being seen is it makes you visible and Bess ends up trying again…little by little…to sing her songs with some help from her friends. Old friends like Benny (Phillip Johnson Richardson) who works at a local dive bar with her. Sister-friends like Prisha (Shalini Bathina) who has become as good at hiding as Bess is. And a new connection is found in Samuel (Colton Ryan) who pushes past Bess' mercurial personality to accompany her on the stage and possibly beyond. If you're hearing the ring of a love triangle between Ethan, Bess, and Samuel then ding ding ding ding ding. You got it.
With vibes that would be equally at home on The CW or Freeform as it is on Apple TV+, this is a wistful yet sweet show about two types of voice: the little flame within us that can either grow or be stamped out and the little lies we tell ourselves in order to keep going. Bess is an imperfect protagonist. She's a bit frazzled and unsure and sometimes messy. So are the people in her orbit. We see more of that as the show goes on. What seems like an idyllic although unfulfilling life becomes an exploration of characters who just can't get it right.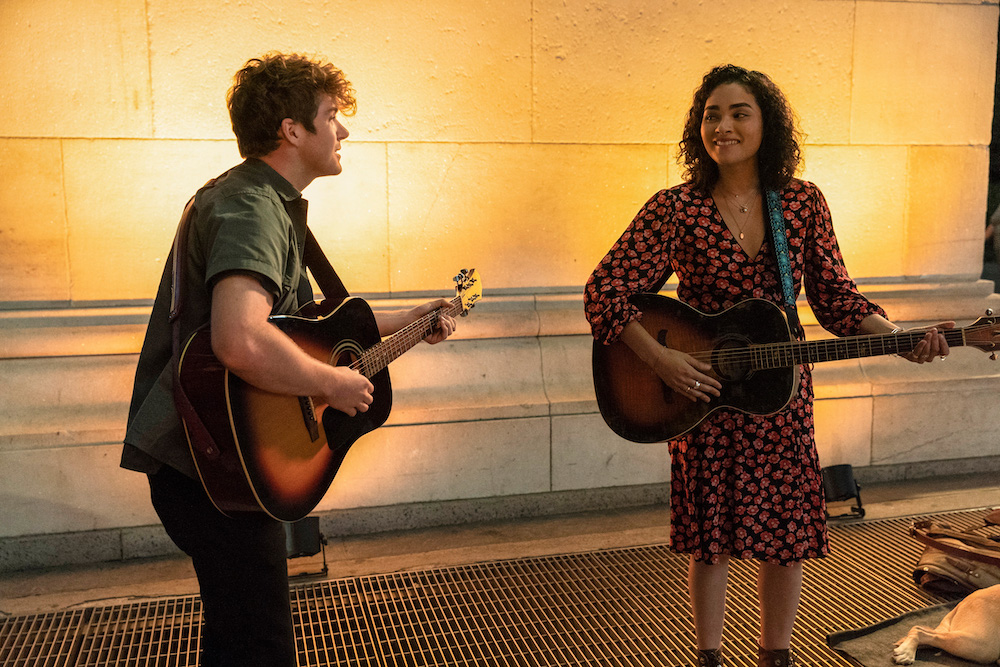 Photo © Apple Originals
There are internal struggles that counteract the busker wisdom of Bess' father (Chuck Cooper). While her brother Louie (Kevin Valdez) has to build his own life rather than be coddled because he's on the autism spectrum. Prisha and Ethan are also forced to deal with their truths. These are the things that make the journey of Little Voice—although often precious and melancholic—worth traveling. 
I'd be happy to watch another season.
In the End: See it. It's like tea and good live music at the local coffee house on a lazy sunlit afternoon.