Basically: A fictionalized account of Alex Blumberg's successful podcast, StartUp, presented as a quirky family-oriented sitcom.  
I was a little perplexed when I found out that Alex, Inc. was a show based on a non-fiction podcast that focuses on the story of one man's attempt to start a podcast network…it's hard to even wrap your head around the concept. I'm still not entirely convinced that it's a story arc that can last more than a season, but despite a rocky pilot, the first three episodes were entertaining and full of heart.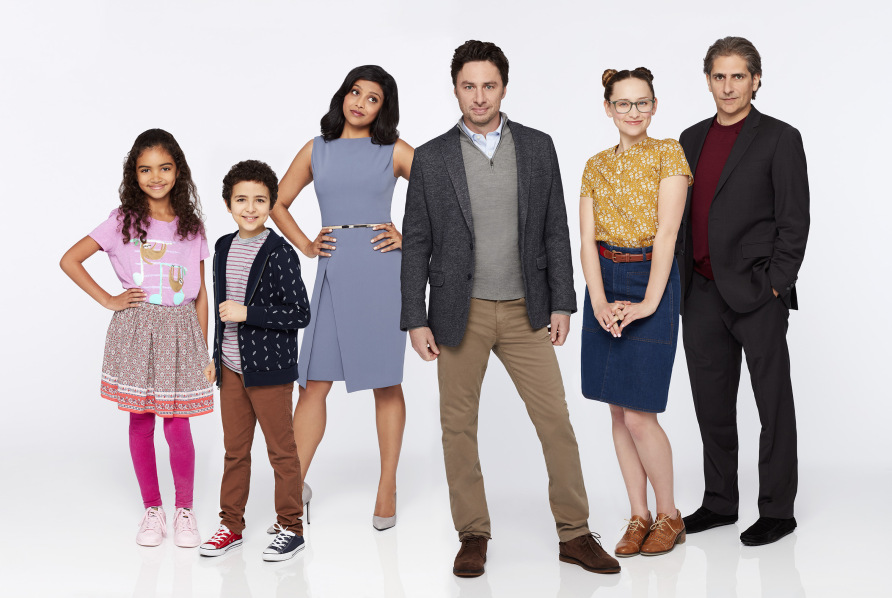 Photo credit: Craig Sjodin / ABC
Zach Braff stars as Alex Schuman, a radio journalist who abruptly decides to quit his job and start his own podcast company. That would be fine if he only had himself to worry about, but Alex is a family man—he helps support his public defender wife, Rooni (Tiya Sircar) and their two young children, Ben and Soraya (Elisha Henig and Audyssie James, respectively). The pressure is on for Alex to find a way to make his new business work, with the help of his producer Deirdre (Hillary Anne Matthews), who may be in love with him, and his second cousin, Eddie Ramirez (Michael Imperioli).
The show is based on the true story of Alex Blumberg, the CEO of Gimlet Media who, in 2014, related the pains of starting a new company in his StartUp podcast. A lot of the basic story lines in the show are pulled from Blumberg's real life, including his first few podcasting experiences. Alex, Inc. also features a multi-ethnic family just like Blumberg's own, though there's more of an emphasis on family and relationships in the show than what was covered in the podcast.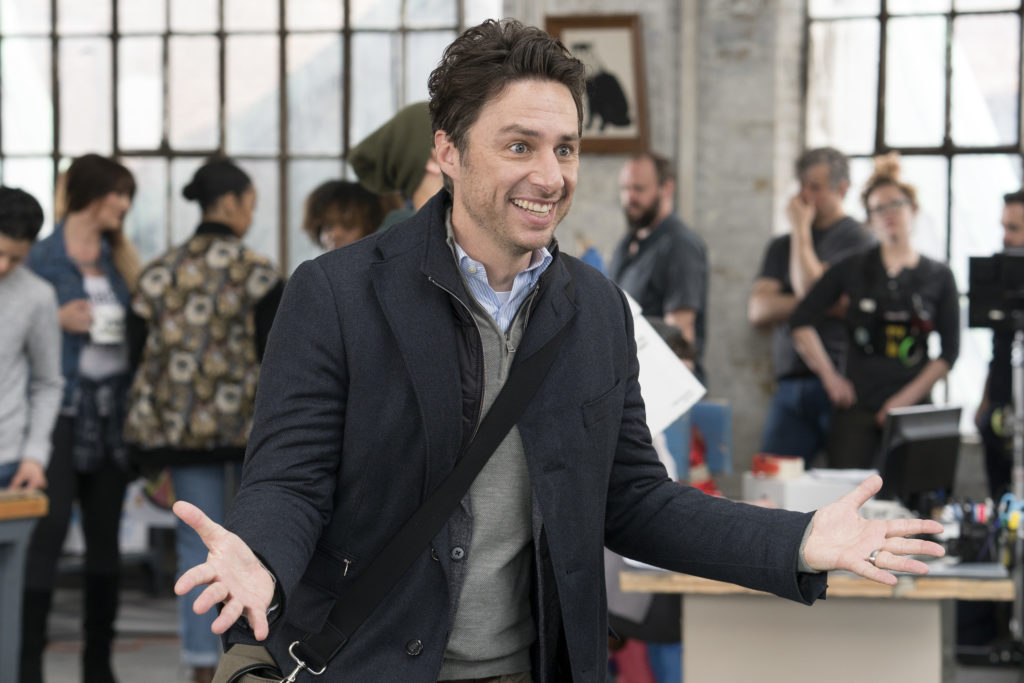 Photo credit: Elizabeth Fischer / ABC
Before we get any farther, I'm going to come out and declare it: I adore Zach Braff. I've watched every season of Scrubs a million times, and have spent years waiting for him to return to the small screen. And the fact that Alex, Inc.—like Scrubs—features a voiceover from Braff just about made my month.
That being said, I can admit that Alex, Inc. has a bit of an awkward start. The pilot opens with a scene of Alex in a boardroom, attempting to woo a potential investor (Chris Sacca as himself—the man who actually backed Gimlet Media). From there, we go back in time to see what led Alex to this point—from quitting his job and announcing his decision to start a new company, to telling his family about his latest venture—before we see how he convinced Sacca to believe in him.
By the second episode, the show starts to hit its stride; there are scenes of Alex in his new "office"—a large warehouse type building that holds multiple new companies—balanced with scenes of the Schumans at home. As interesting as the podcasting aspect is, it's the family time that makes Alex, Inc. worth watching—we might chuckle at the antics of his colleagues, but it's once we're inside the Schumans' cozy home that we actually laugh out loud.
The kids are delightfully adorable—Ben is the magic-obsessed one who wants to be cool, while Soraya is bright and effortlessly sassy—and they wouldn't be out of place beside the children from other sitcoms like Black-ish or Modern Family. Sircar, as Alex's brilliant and supportive wife Rooni, is a joy to watch. She struggles to adjust to their new life, especially once she realizes that she has to take on more domestic duties while Alex is occupied with keeping his new business afloat, which leads to some funny moments. Alex is lucky to have a family that believes in him but the occasional interaction with his disapproving mother-in-law Joya (Anjali Bhimani) and his role as peacekeeper between Deirdre and Eddie keeps him on his toes, making sure he doesn't take any of them for granted.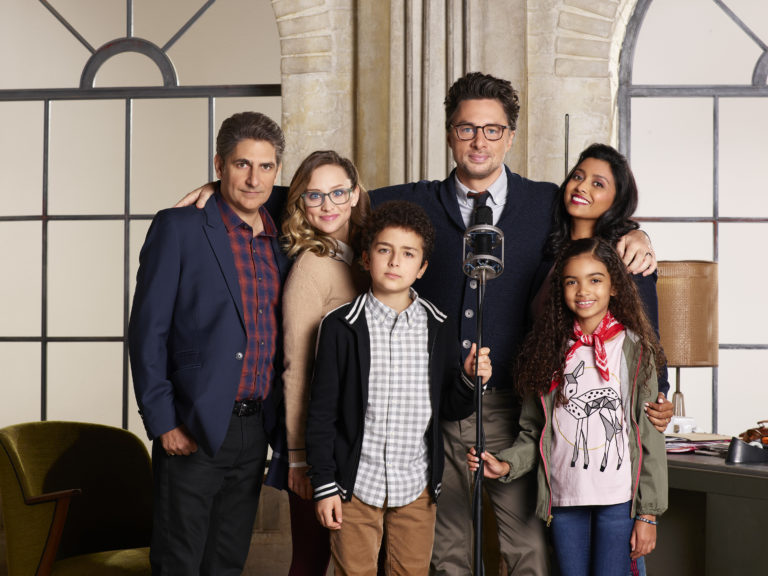 Photo credit: Bob D'Amico / ABC
The first season is set to deliver ten episodes. As much as I enjoyed what I've seen so far, I'm not sure how long the show can run before it exhausts its source material. The acting is charming, the characters are quirky yet loveable, and the story is sweetly earnest in a way that makes you both smile and shake your head. It might never become as popular as Scrubs but I'm going to enjoy it while it lasts.
In the end: Despite some growing pains, Alex, Inc. is a sweet, funny sitcom about family and following your dreams.
Alex, Inc. premieres Wednesday March 28 at 8:30 ET/7:30 CT on ABC.